Information on Hospitals in Pune – Noble Hospital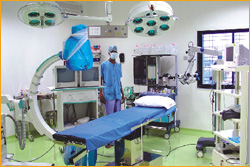 Description: Noble Hospital, located opposite to Fakhri Hill in Kondhwa is known for its services in general medicine. It is one of the best multi specialty hospitals in Pune. In addition to general treatments, it also has ICU facility available for any emergency cases. The hospital has separate physiotherapy and Dental departments as additional services for the patients. Specializing in a long list of medical services, including acupuncture, Ayurveda, plastic surgeries, breast surgery, dermatology, dialysis, dietitian and homeopathy, it also has an extensive infrastructure built for surgeries from general to specialized.  The hospital has a blood bank of its own in addition to its diagnostic centre.
 To provide assistance to the smooth medical treatments, Noble hospital has a laboratory built inside the hospital building, which helps in carrying out tests fast and give ready reports for quick medical turnaround and results. One would also find the fully-equipped radiology section in the hospital with x-rays and ECG facilities along with all the general ones to deal with basic radiography readings. With all these specialized and experienced medical services for its patients, Noble hospital keeps its physiotherapy and general medicine department open for 24 hours.
Specialities: Dental treatment, radiology,  physiotherapy
Phone No: 020 2683 3489
Address: Opp Fakhri Hill, 4, Kondhwa Rd, Kondhwa, Pune, Maharashtra
Website : www.noblehospitalspune.com
Location Map :