Information on Hotels in Pune – Four Points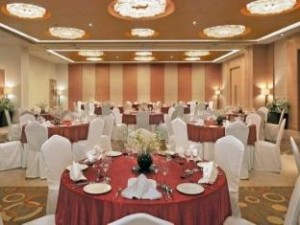 Description : One of the best and most luxurious hotels in Pune is the Four Point. It has a very ideal location and is situated only 3 kilometers away from the airport. It is an ideal destination for business or pleasure. They offer different kind of services which helps you feel comfortable and at home. It has 217 guest rooms and suites which have high speed access to the internet. They also offer a business center for corporate guests and have 7 meeting rooms for the same. Guest rooms are spacious and luxurious and makes the guest feel very comfortable and at home. The bed is gigantic. Each room has a 32" LCD television. Bathrooms are clean and very nicely designed and equipped with all the necessary bathing accessories. Rooms also have an executive desk and refrigerator, coffee /tea maker, mini bar and microwave. Rooms are fully air conditioned. Staff at Four points is very polite and helps the guest feel comfortable. Housekeeping is done twice daily and the staff is very efficient in keeping the room's spick and span. The front desk staff greets the guests warmly and ensures that their needs are met. It also has facilities like 24 hour gym. Outdoor pool, golf course, spa services. Four Point has some great dining options. The Panash restaurant offers authentic Pan-Asian cuisine. Ambience is very exotic and food is delicious. It remains open from 7:00 p.m. to 11:00 p.m. The Eatery is another restaurant which remains open all day and serves good International cuisine. Ambience is vibrant. It also has a pub which remains open from 6:00 p.m. to 11:00 p.m. from Monday- Friday and 11:00 a.m. to 11:00 p.m. on Saturday and Sunday. If you are visiting Pune for a business or leisure trip, Four Point is the best option for a luxurious stay.
Phone No: 020 3940 6699
Address: 5th Mile Stone, Nagar Road. Viman Nagar. Pune. Maharashtra- 411 014.
Website: www.starwoodhotels.com
Owner: Sheraton