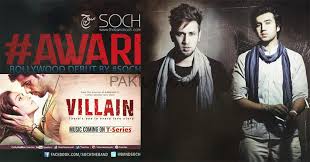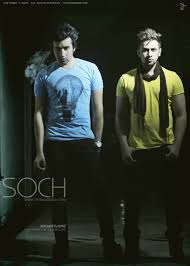 "Soch the band" was founded by two talented musicians Adnan Dhool and Rabi Ahmed in the year 2005 in Lahore, Pakistan. It started with the aim of capturing the unkind realities of life through their music, and that is the reason it touched many souls.  The lyrics of the songs are always original and music is well harmonized to the lyrics. In short, it grows progressively. Unstoppable vocals of Adnan Dhool agglomerated with the guitar rhythms of Rabi Ahmed makes it a nice composition which takes listeners to a journey of the realities of life. Soch the Band has proven its presence for all tastes of music lovers, be it Sufi, Rock music or Pop music and you will come across the difference in the music and composition by the duo. Their first debut song which got noticed among the best music bands was "Bandeya" in 2009 and thereafter they didn't let the grass to grow under their feet. The duo composed variety of music, always with heart touching lyrics which was appreciated by the people.
Counted among the top 10 Rock bands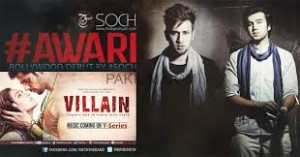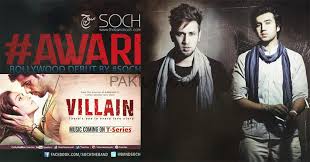 After "Bandeya" song was showcased in radio and it got admired, Soch Band started performing as live band for various social functions. They got counted among the best wedding bands and they performed live music for weddings in India as well in Pakistan. It got a concrete base after release of songs like "Uth Jawana", "Alvida" and "Awari" (also known as Ek Villain Awari song). They made their first debut in Bollywood with the song "Awari" for the movie "Ek Villain"; this song is now counted among the best in hindi sad songs list. Originally "Awari" song was with bit different in terms of lyrics when it got released in 2012, which is known as "Nescafe basement Awari song", however in the movie Adnan Dhool along with Momina Mustehsan performed the duet for this song. These songs got acclaimed by people in their live performances in Pakistan, Dubai and India.
Now known for corporate event entertainers
By the time Awari song was famous, Soch Band started getting calls for music shows for corporate events. They truly entertained people while performing live and audience enjoyed their performance. Among the best live rock performance, they got invitations for personal events from Dubai and Pakistan. They got identified as a top Rock band in India after the song Awari, which got many nominations including best item number in 2014 and it also got nominated for best song in IIFA awards 2015.
What made Soch band different from other bands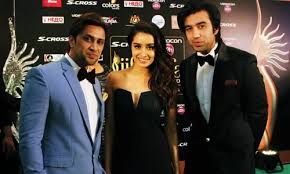 The base for Soch the Band is the enthusiasm for music along with the lyrics with in depth meanings which always showcased real life situations. The duo has really created space in music industry with their hard-work and the zeal for music. The song Awari showcased the life and pain of a girl in prostitution though progressive music and layers in terms of the lyrics. Now Soch Band is with a full-fledged team of experienced musicians showing the actual acid test of their hard-work.