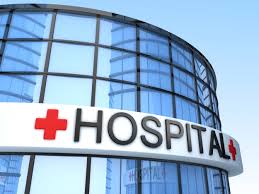 Information on Hospitals in Pimpri Chinchwad Pune – Tongaonkar Hospital
Description: Dr. Aniruddha Tongaonkar is MD Cardiologist & Diabetologist.  Tongaonkar Hospital is listed under general health and physiotherapy-related centres. It is occupied with 20 beds to accommodate in-patients. The general medicine related health needs are the primary area in which this hospital deals. There are also sections to take care of the patients complaining of fever, asthma, gastroenteritis and pneumonitis.
To take care of diabetes cases, this hospital has a proper counselling setup for the diabetes patients, OPD, advanced investigations of Hb A, C,  2D Echo, CGMS, ECG, etc. and indoor admissions. There are also Cardiovascular and Neurological disorders treated with dedicated staff and doctors. In addition to that, they also have section for general surgical needs.
In the area of Akurdi, this hospital with a separate laboratory for long-hour tests, X-ray machine, respiratory and nephrology treatment along with GIT disorder treatment, that make this hospital a reliable place to seek medical help from.
Hospital also provides services for Diabetes Mellitus, Counseling, treatment for Cardiovascular & Neurological Disorders.
Phone No: (020) 67281644
Address: Plot No 17 Sr No 47, Opp Bajaj Auto Main Gate Behind Hotel Brahma Vivek Nagar, Mumbai Pune Rd, Akurdi, Pune – 411035
Email ID : tongaonkarhospital@gmail.com
Clinic Hours : Monday to Friday 12:00 PM – 02:00 PM & 06:00 PM – 08:00 PM Saturday 12:00 PM – 02:00 PM
Location Map :