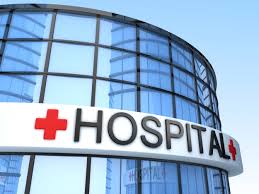 Information on Hospitals in Pune – Chaitanya Hospital
Description: Chaitanya Hospital has a service experience of over 12 years in the area of medical consultation and surgery. They have a pathology section to carry out quick tests for smooth and timely treatment. They have a 24 hours ICU available to cater to cardiac, neuro and general surgery requirements. They have specialized anaesthetics and a highly qualified team of surgeons. The physicians are available 24 hours for the medical support and they also provide online appointments. In terms of community services, they have cashless hospitalization in collaboration with over 35 financial firms.
With 40 beds available for the patients, they also have general wards, private rooms, O.P.D. complex, separate operation theatre, 7 beds for I.C.U. patients and 24 hours available medical consultant. Their 24 hours services also include trauma treatment, head injuries, accidents and care for emergency cases. Also, fracture management, brain and spine surgery, general surgery and oncosurgery are provided. All the treatments are done by professional and highly experienced doctors. With a pathology laboratory and radiology department, this hospital surely stands amongst the best hospitals in Chinchwad area of Pune.
Specialties: Surgery, general medicine
Phone No: 8087799091, 8087799092, 9011111222, 9511111222, (020) 24329666, 24328599, 24328600
Address: Survey No 133, 1st Floor, RAHI Sakha Apartment, Opposite Aqua House, Near Neelayam Overbridge, Sinhagad Road, Parvati, Pune – 411009
Location Map :