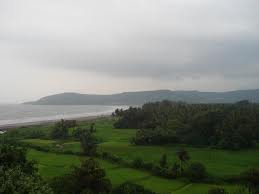 Information on Beaches near Pune – Kelshi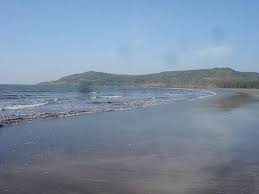 Place Description :
Kelshi is like a lost treasure in the sea of over publicised tourist attractions. One of the main tourist attractions of Kelshi is a naturally formed sand dune due to the Tsunami. These sand deposits are located on the Southern side of the Bharja River and have been accurately dated to September 1524. It is a beautiful travel location for people wishing for a fantastic holiday away from the fast city life.
In addition to this, Kelshi is also famous for its long, scenic, unexplored beach. The Kelshi Beach is pristine and clean, and the water is clear and blue. One could just lie back on the sand and enjoy the view, snuggle up with a book or dive into the waters for a great swim. Kelshi beach hotels provide good services and facilities. The beach is surrounded by greenery and many groves of Kevda, Cyprus, coconut and betel nut.
Historical monuments are also abundant in the region. Kelshi is also well known for its beautiful Swayambhu Mahalakshmi temple, which was built during the Peshwa regime. It has idols of both Ganapati and the Lord Shiva. The famous Yaqub Baba Darga is also located in Kelshi. It has great historical importance and is about 386 years old. Thus, travelers with a keen interest in culture and history will love Kelshi. Not just that, this place has been visited by emperors like Shivaji, Sambhaji and Thorle Bajirao Peshwa.
Kelshi is great place for a weekend getaway. One is close to the city life and all its comforts, yet nestled in the lap of nature at Kelshi. So, what are you waiting for? It is time to go and explore the hidden beauty of the place for yourself and have the best time of your life.
Places of Interest:
The naturally formed Sand dune is what is so interesting about Kelshi. The tsunami as we know it, ravaged a lot of regions, but here in Kelshi, it left behind a new creation which is unique and beautiful. Not only is the origin of the sand old, but the location of the dune is also good, making a visit to this locale worth your while.
The Mahalakshmi Temple is a must visit place for all travelers. The architecture is great and the temple exudes a sense of peace and well being. A little faith and spirituality is exactly what the doctor ordered to clear up the mind and soul and complete your stay at Kelshi.
Distance from Pune: 191 km
Attraction: naturally formed sand dune, Mahalakshmi temple
Restaurants and Hotels: Punyai, Padmashri hotel. Siddhakala restaurant, Joshi restaurant,
Medical facilities near By: P H C Anjarle Hospital, Dr. Wafa Mukadam Hospital, Dr. Sandesh B Talathi Hospital.
Route Description: Map will help to reach Kelshi.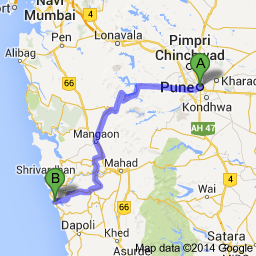 Emergency Contact: Bankot Police, located at Dhanshey, Bankot, Maharashtra 415713. Harnai Police station, Located at Bazar Mohalla, Harnai, Maharashtra 415713. Kelshi Fata Police Check Post, located at SH 102, Bhingaloli, Maharashtra 415203.