Dance as a hobby and profession
Music and dance has always been an inevitable part of our lives. Some choose it as a hobby, and for some it is a profession where they enjoy working for what they love. There have been instances where in people as us, if they need any special skills in order to learn dancing. We disagree with this, as we believe that a novice can also learn dancing and music. Specialised trainers are there to guide you at every step of learning when you enroll yourself with any of the best dance classes in Pune. Some people have done exceptionally well being reticent by nature in the beginning, but learnt a lot. So, if you really want to learn dancing, what are you waiting for? Choose among the nearest academy for the top dance classes in Pune listed here with the reviews. In case you would also like to learn music we recommend you to go through the list of best music classes in Pune.
Please find below the List of Top dance classes in Pune:
DanzKatta –
For those seeking some different dancing styles along with fitness moves, DanzKatta gets Indian as well as contemporary forms under one roof. Hip-Hop, Classical, Zumba, Salsa, Tollywood and Bollywood dance, freestyle dance, be-boying, Dandiya, Bhangra, Tutting, Jive, Jazz, locking-popping, and many more other forms are taught by highly trained and experienced staff. From trainers to infrastructure, diversity of dance-forms to results given by the students, Danzkatta succeeds to make a prominent place among one of the best dance classes in Pune.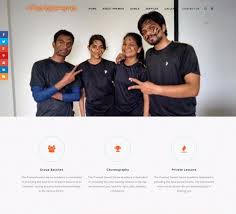 For anyone looking for learning dance from naive-level to high-class moves, DanzKatta offers sessions with individually-provided support. The academy hails for having trained great number of dancers in and around Pune. Mr. Pramod, the Director of the academy has a vast experience in professional dancing, choreography, and dance-training. He formed a team of other experienced players in the field to pass-on this art to the passionate learners making among the Top dance classes in Pune.
Dance training is given in group batches as well as individually. The academy not just trains the students, but also provides platform by organizing events time-to-time for the students to showcase their talents. Also, the results and news about the events organized by the academy are flashed on the website. The staff is available six days a week except Sundays from morning 9.30 to 6.30 in the evening for any queries or assistance in terms of the details of the training taken.
Address – Commercial Premises, NIBM Road, Near RIMS School, Kondhwa
Contact number – +91-9970948481
Aliens dance academy: –
Aliens dance academy is one among the Top dance classes in Pune. For those who flaunt their style, looks, dance moves, confidence to present and most essentially, have the determination and discipline to practice, one of the most promising places would be Aliens Dance Academy. This academy has not merely taught dance to its students, but has also extended opportunities for them to perform live in various stage shows and corporate events they keep collaborating with. A few names of people who learnt dance from this academy have been seen making their appearance in Bollywood.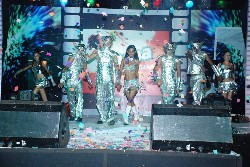 This dance academy provides dance classes in a vast variety of genre, starting from Jazz, Aero, Funk, Techno, Hip-Hop, Break dance, Tap dance and many in the western dance category. It doesn't end here, but has a great deal in folk styles, like Dandiya, Garba, Kathiyawadi and Bhangra. For those who seek some Bollywood spicy steps, this academy also teaches moves on popular item numbers, romantic and re-mix songs. Classical dance academy in Pune like this is difficult to find and this place provides classical dance training to the advanced dancers, including Bharatanatyam, Kuchipudi, Kathak and Odissi. This place has a team of expert and tenured dancers keeping them among the top dance classes in Pune.
Mr. Sanjay Sawant is the founder of this institute, who himself is a sensational dancing personality in Pune. The academy has its branches in Saurabh Hall, E-square, Aundh, Kothrud, Wanowarie, Deccan and D.P road.
Address – Fortaleza Amazon Hall, Near Amezona health club, Pune.
Contact number – 9890422080/9822801652.
Ballroom Buzz Dance Academy: –
Starting from the new comers to the advanced and already trained dancers, who look to explore higher level of training to touch new horizons in dancing, Ballroom Buzz Dance Academy is one place that suits all needs of dance lovers. Technical training sessions are designed and given to the students in order to help them bring out the right posture, flexibility and energy required for proper dance moves.

This academy has done a great job in providing training in a diverse genre, like Ballroom, Latin and Social dance-styles. Dance-forms in this academy include Cha-Cha-Cha, Rumba, Salsa, Jive, Samba, Line dancing and many more. The academy functions with its branches at Aundh, Kothrud, Deccan, Kalyani Nagar, considered among the top dance classes in Pune.
The experienced and friendly team of trainers of this institution also encourage the students to be technically skilful and creative-minded, so that they can easily design their own dancing style after being trained here. The students of this academy have gotten themselves highlighted in popular dance shows and won several prestigious awards keeping them amid the best dance classes in Pune. Out of a lot many successful students, the latest name heard from this academy students-team was Carolyn Nunez, who was awarded gold medal in 'National Dancesport Championship 2012' under the guidance of Bhavin Thakker, the founder and instructor of this academy. The dance-trainers provide very personalized and individualized training to make sure each of their students gets a focused training.
Address – 127/1, 1st floor, server space, A.G technology park Gaikwad Avenue, Aundh, Pune, Maharashtra – 411007.
Contact number – 9762334813.
Flame School Of Dance: –
This institute has been in the dance-teaching arena for more than 6 years, and has given a platform to social dancing and many other popular dance forms. In addition to this, this institute also trains the buddies along with getting them opportunities to take part in National as well as International competitions.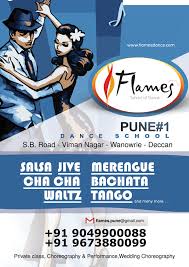 It specializes in many dance forms, like Hip-Hop, contemporary, Bollywood and the corporate-favourite 'Zumba'. It has three dance studios clubbed inside it – The Latin Club, The Latin Dance-sport and The Modern Ballroom. Latin club dance includes the dance for people who seek to learn dance for club parties, corporate gatherings or other social occasions. Latin dance-sport includes dancing in clubs, parties, as well as dance for competitions and their reviews keep them among the best dance classes in Pune. And the third, The Modern Ballroom, basically includes social types of dancing and formal and competitive dance forms.
For those who seek anything starting from general dance-moves to coming to the position of taking professional performances, Flame School of Dance is a name worth trying in this area which is also in the List of Top dance classes in Pune.
Address – Clubhouse, Radiant Paradise, Kedari Nagar, Pune-411040.
Contact – 91-2067288225.
Rock n' Roll : –
This name promises to be the best dance class in Pune, which is known for its social dances, providing training to the novice and development of the advanced students in a very enthusiastic and skilled manner. The students are highly encouraged to participate in competitions to break the ice and gain stage confidence. This academy keeps getting involved into various dance arrangements to provide platform to its students to showcase their talents.
Its dance students get to perform solo as well as in groups, and learn great co-ordination skills along with dance styles. This dance institute has collected several dance awards and accolades through its talented students, making it among the top dance classes in Pune. Some of their group dance achievements recently include – Gold and Silver medal in Maharashtra state level competition held in September, Gold medal in Pune International dance congress held in July, and Gold medal in Rock National in Chandigarh held in May. In total it has won around 39 Gold medals, 27 Bronze medals and 36 Silver medals through its appealing dances and confident dance-students.
Address – Shop no.3, Yash bldg, opp. to Dominos, NIBM Kondhwa road, Pune-411048.
Contact – 9665018744/91-8007939710.
Cafe Solo Dance Studio: –
If someone seeks an institute which provides a great scope for dancing, Cafe Solo Dance Studio is a promising institute with the single presence in the area, where one not just learns dance but also gets a strong infrastructural support with its big dance hall. The students also get a chance to perform with the professional dancers and choreographers that have proven themselves with their excellent job in dance, and are very accommodating to the students in terms of teaching dance.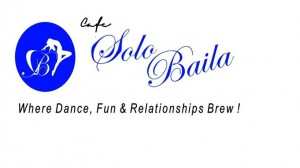 The quality of the dances, the variety of dance genre and the environment of the studio is very friendly and artistically synchronized keeping them among the best dance classes in Pune. The variant dance-forms taught in this studio include – Bollywood Beats, Ballroom Dance, Zumba, Salsa, Hip-Hop, Contemporary, Yoga and Aerobics. Mr. Shaun, one of the excellent trainers of this studio, is involved into teaching Bollywood dances and has been known to be doing commendable job in turning out students as great dancers. Being somewhat new in establishment, this institute has recently completed 2 years of transforming novices into experts and still considered among top dance classes in Pune.
Address – 2nd floor Winus windows apartment, Fergusson college road, Pune-411004.
Contact number – 91-20-67289018.
Pulse -The dance studio: –
Looking for institutes that provide opportunities to not simply teach dances to your young ones, but also to the experienced adults? At Pulse, this search should come to an end. At this dance studio, students receive training mixed with lot of fun and music as they learn. The academy also helps the students develop their technical and physical talents to improve the flexibility, balance and rhythm needed for great dance movements which helps keeping them among the best dance classes in Pune.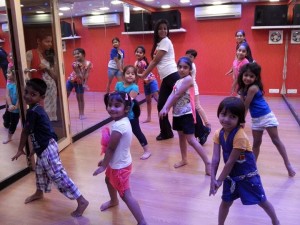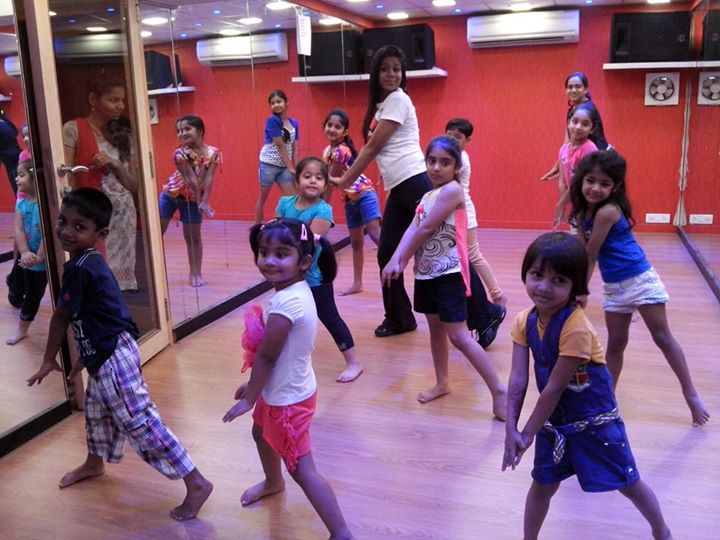 The various dance styles that this studio teaches include Ballet, Tap, Jazz/lyrical, Pom/Drill, Hip-Hop, Bharatnatyam and many other popular dance-styles. This academy was established in 2006 in Pune and in these 8 years, it has brightened its name quite well through the students passing out and performing well as dancers, considered among top dance classes in Pune.
In case someone wants to inquire about any confusions or questions, this dance studio functions from Monday to Thursday (7 am to 10 pm).
Address – Ground floor Yogesh House, behind Kaya skin clinic, East Street, Camp, Pune – 411001.
Contact number – 91-20-66820214
Sumeru School of Dance: –
With 50 diverse dance styles, all taught under one roof, Sumeru school of dance presents itself as the first academy in India dealing with this much huge volume. But, despite of the number of dance forms and a huge number of students it provides training to, the quality or concentration of dance training to each student doesn't reduce.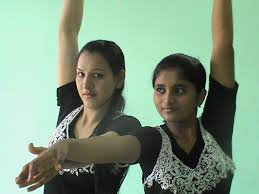 The academy provides training for family-function purposes, for high-level dancing meant mainly for corporate shows and other competitive National and International platforms. It has in total 10 different dance teams which have been greatly performing and bagging lot of prestigious awards which keeps them among the best dance classes in Pune.
The different dance styles taught in this school are Bollywood dance-moves, Hip-Hop, Contemporary, Jazz, Belly-dance, Tap dance, Salsa and several Latin dance-forms. They also set the choreography as per the demand and budget of the clients on project basis as they are also one of the top dance classes in Pune.
Address – 644, Sacha Peer Street, above M.B.Jewellers, second floor, camp, Pune, Maharashtra-411001.
Contact no. – 9823110364
Rocky Poonawala Dance School: –
Rocky Poonawala has established itself in dance teaching category since 2004. With an established and proven strength of its dance students, this dance school has a good team of dance teachers to cater to each student's individual requirements.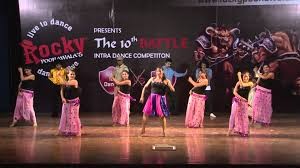 The major dance styles taught in this dance school are Bachata, Cha-Cha-Cha, Salsa, Tango, Samba, Jive, Bollywood, Hip-Hop, along with specialization in Kathak dance for classical advanced students. For everyone looking for western or classical dance classes in Pune, this place proves to be a great learning spot. It has successfully trained more than 7000 students who now showcase their talents as successful dancers, starting from being dancers in Bollywood to being trainers in other institutes.
Some of the significant achievements of this dance academy are that it has hosted the biggest festival of the country (Pune International Dance Congress), trained over many Bollywood celebrities like Jaspal in the film Nach Baliye, Malaika Arora for Pune's festival in 2008 and choreographed for many hindi and Marathi movies like Raghu Romeo, Of course considered among the top dance classes in Pune.
Address: – Flat no. 5, Raghuvansh Apartments, 3rd floor Model colony, opposite to Kanitkar hospital, Pune-411016.
Contact – 9823091056, 9823191056
Heels Dance Academy: –
This is one of the very well renowned dance institutes in Pune that provide training in dance for personal learning and social events like parties, and other corporate shows or competitive purposes. The choreography is quite professional and the team of dance teacher is very dedicated, considered among the List of Top dance classes in Pune.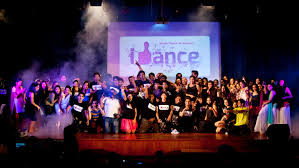 This institute provides the facility of trial sessions i.e, one can give a trial to different dance style and then decide accordingly as to which dance style he/she can do well ahead in future, and through the consultation with the team at this academy, the student can pick the style that suits him/her best. Infrastructuraly strong, this academy is air-conditioned to keep students' comfort intact while learning to dance. The cost of learning in this institute that promises a high-grade dance quality with through grooming is very nominal, that starts from as low as Rs. 500. The cost gets higher as per the requirements of dance and the respective purposes.
The dance forms one can pick from are Salsa, Rueda, Cha-Cha-Cha, Rumba, Bollywood, Hip-Hop, Belly-dance, Jive, Poi/fire, Fire-spinning, Kids-Salsa, Freestyle, etc. The feedback of this institute is positive keeping them among the top dance classes in Pune.
Address: – 1st Floor, Yummy Tummy, Behind Cafe Coffee Day, Magarpatta City, Hadapsar, Pune- 411028
Contact – 8446158860
Art for Recreation Hub:–
This is a very old and strongly established dance academy in Pune, having experience of dance teaching since 1999, but is also one of the successful places to have given great dancers to the Indian dance genre. Youngsters or adults, all who possess dance craze find their perfect dancing style with focused training provided here.
In addition to the applause one gets by great dancing being appreciated in the audience, there is an overall personality enrichment that the students carry back home with them. Because of the diverse experience it has had since its establishment, it also holds expertise in training the tiny tots, who later get to perform on stages and makes them among the top dance classes in Pune. The students are highly encouraged to present their dancing skills after time-to-time classes in order to understand how far they have come.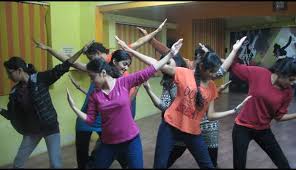 Parents looking for kids dance classes in Pune would find this a great place to depend upon. The kids are taught the basic dance-forms like basic hip-hop and Bollywood dance, while the youngsters are taught both the basic and advanced-level dance-forms including Contemporary, Belly-dance, Bollywood moves, Salsa etc.
The choreographers are excellent with their techniques of teaching. The atmosphere is very friendly and comfortable for students to come out of comfort zones and start showcasing their talents. They get numerous opportunities to show their talents.
Address: – 3rd floor, Geetanjali Apartment, Opp to Allahabad Bank, Aundh, Pune-411007.
Contact – +(91)-20-66820088
Naach Dance Cafe:–
This is quite a good institute of dance that established itself 5 years back with its branches at Koregaon Park, Bhandarkar, Wanowrie, Kalyani Nagar and Aundh. The trainers and the instructors of Naach are very well-experienced and are expert teachers. The institute has an environment that not just grooms its students to gain confidence to perform on stages but also helps them find their most convenient dancing style and keeps them among the list of top dance classes in Pune.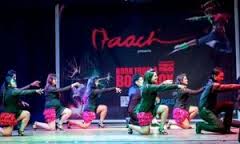 The dancing halls are quite spacious to accommodate students' dancing needs. There are a lot of dancing styles taught under this cafe's roof, that majorly include the Latin American Dance forms like Cha-Cha-Cha, Jive, Rumba, Salsa, Bachata etc. An exclusive dance style named 'BollyHop' that is the fusion of Bollywood & Hip Hop is also trained here. For those who seek any western classical dance training, that facility is also provided her with Jazz, Ballet and Contemporary styles of moves.
Address: – 2nd Floor, Seetai Apartment, D P Road, Aundh, Pune – 411007.
Contact – 097 67 595333
Young Talent Association:–
This is an academy formed by group of dance teachers that has groomed not only the youngsters but also the small kids as young as 2 years, which isn't available in a lot of other dancing schools. The dance students are often taken to summer camps as well in order to help them take some breaks and get another set of energy to set their feet on the stage. Their reviews are positive from participants keeping them among the top dance classes in Pune.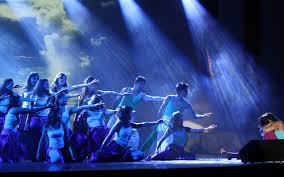 The academy has its branches at Shankarsheth road, Bhandarkar road, Wanowrie, Lullanagar and Aundh.
The diverse dance styles that one can get trained in here are Bharatanatyam, Bhangra, Garba, Break- dance, Disco, Bollywood, Freestyle, Fusion, Indian folk, Hip-Hop, Salsa, Tango, etc and these variations keeps them among the best dance classes in Pune. The studio is available to be contacted anytime between 7:00 am to 8:30 pm. Wednesdays it keeps closed in case someone wants to drop in to have a chit-chat with the staff and to see the dancing environment there.
Address: – 2nd floor, Alankar Medical, Opp to Navin Hind High School, Bhawani Peth, Pune.
Contact – 02026440081/ 9371016652.
Latin Dance Club: –
After it started its first batch on 25th august 2000 and set up the studio in 2001, Latin Dance Club has just been pulling itself up in the graph of good dance teaching schools with great feedback and competitive performances by its students. Vijay Athma, the founder as well as the teacher of this studio and he grooms the students to their best dancing level in a friendly atmosphere as it is one of the top dance classes in Pune.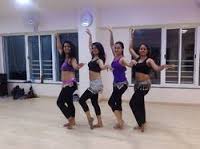 This dance club provides free demonstration classes for the students to try a variety of dance styles and feel comfortable in dancing as well as settling with their own picked dancing genre .The different dance forms taught in the studio are cha-cha-cha, Jive, Rumba, Rueda, Merengue, Salsa, and a lot more keeps them among the best dance classes in Pune.
Address: – D2/1, Liberty phase I and II, Opp to pizza hut, North main road, Koregaon park-411001.
Contact – 9370144323.
Margam Dance Academy: –
Established in 2009, this dance academy not only focuses on producing technical dancers with the minute technicalities of advanced dancing but also provided a through and through hand-holding till reaching the stage of getting dance opportunities to make it a professionally sound act. This academy works around mainly two dance categories: Indian dance categories like Bharatanatyam, Semi-Classical, Bollywood, etc. and the second foreign dance category includes Hip-Hop, Modern Contemporary, Jazz, Freestyle, Locking and Popping which keeps them among the top dance classes in Pune.

The team of experts here not only teach dance moves but also teach theory about the particular dance forms so that one could get in-depth information and interesting facts about the dance they are dealing in. This academy flaunts having achieved several awards like the silver, gold and bronze medals won at the International level in World Cultural Olympiad in 2011, held in Bangkok, by the three groups of this dance studio and known among one of the best dance classes in Pune.
Address – Shree Ganesh colony, Gondhale Nagar, Hadapsar, pune-411028.
Contact – 020-32609432/9689887306.
Mrudang Dance Academy: –
Established itself around 5 years back, this academy has four branches in Pune at Baner, Senapati, Kothrud, Bapat road and Erandwane. The dance-forms this academy specializes in are Bollywood dancing, Jazz, Contemporary, Hip-Hop, Cha-cha-cha, Jive, Afro, Jazz and Zumba. Along with youngsters and adults, kids are also trained in dancing in this academy in Pune. This is the place where one can develop their potential and strength of being a good dancer and also try their experience through the stage shows they organize every now and then being trained in one of the top dance classes in Pune.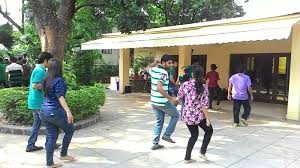 Address – B-4, Sadashiv Apts, Opp Police Ground, Fergusson College road, Model Colony, Shivaji Nagar, Pune-411016
Contact – 096 89 515599.
S Two Dance Academy: –
This academy was established in 2005 and has got good team of choreographers in its academy for the kids ,the youngsters as well as adults, and for age group ranging from 3.5 years to 60 years getting trained in dancing for occasional as well as other corporate shows. Their overall feedback and reviews keeps them among the top dance classes in Pune.

This academy teaches various forms of dances, like Western Dance, Bachata, Cha-cha-cha, Foxtrot, Hustle, Jive, Waltz, Tango, Lambada, Paso doble, Polka, Quickstep, Rumba and Salsa. Seekers of Western dance classes in Pune or those searching for Salsa dance classes in Pune, this place is an absolute joy to learn dance from. Except Sunday, this academy could be visited any day to check out the staff and the dancing environment.
Address – 207 Lunkad Skymax Mall,Datta Madir Chowk, Viman Nagar, Pune-411014.
Contact – 020-66826778.
Footloose Dance Academy: –
This is a very well established school for learning different forms of dance making its students perform successfully since 2006 and among top dance classes in Pune. Starting from the kids, youngsters to the adults, everyone part of this academy gets an opportunity not just to explore one's dancing style but also try experience in performing in various shows they organize.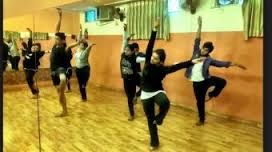 Functional on all 7 days of the week, the fees they charge is also extremely nominal, starting from an amount as low as Rs. 600. All those dance lovers, looking for any reliable dance classes in Kothrud would surely find this academy to be a great place to start off with.
Indian and Western-dance, Ballet, B-boying, Bollywood, Freestyle, Hip-Hop, Jazz, Salsa and Locking & Popping are some of the dancing styles taught here extensively.
Address – Champion health club, Shivshakti society, Mayur colony, Kothrud, pune-411029.
Danza De la Liga: –
This is one such dance institute that is known to have come out of twisting the thoughts, views and the desires of a dancer. If one has a true aspiration of becoming a dancer, and is passionate about dancing, along with carrying the discipline needed, then this is a great place to start learning dance, and listed amid the best dance classes in Pune.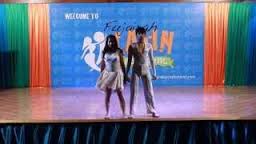 The instructors are experienced in training the students, to an extent that they simplify the complicated dance steps to help one understand the sequence. They give equal and personal attention to every student and maintain a very friendly atmosphere, making it one of the top dance classes in Pune. The dance forms taught in this academy are Salsa, Bachata, Bollywood, Hip-Hop, Zumba, Merengue and Rueda.
Address: – D 431, 4th Floor Clover centre, M.G.Road Camp, Pune-411001.
Contact – 91-20-66822863
Piyush Malhotra Studio: –
May it be little kids, youngsters or adults, all get an opportunity to learn dance in this institute by the instructor and trainer Mr. Piyush Malhotra. Contemporary, Jazz, Salsa, Locking and Popping, Freestyle, etc. are some of the dance styles Piyush teaches his students. In case of any inquiry to be made before starting to take dance classes here, one would find this studio functional 6 days a week except Sunday. There are few other teachers as well and the number of students being trained in this institute makes it evident that the quality of dance being taught here isn't naive and listed among the best dance classes in Pune.
Address – Sculpt Gym, Vishrantwadi kumar samrudhi society, Tingre nagar, pune-411015.
Contact – 09730067724.
Funk and Fusion: –
Funk and Fusion is a dance academy for those with the prime focus on learning western latest freestyle dance moves, it is also among the top dance classes in Pune. The students are devotedly trained by the trainers here and the atmosphere is filled with fun along with learning. With a smart choreography, this institute makes it very easy for the students to learn the dance steps.
One gets to learn a variety of dance styles in this academy under the guidance of Mr. Arjun and Ms. Renuka, who groom their students with the expertise they possess. This academy is one of the renowned dance classes in Aundh and is highly preferable for new-comers in the field of dance. The dance taught here are Hip-Hop, Jazz, Bollywood, Freestyle, Contemporary and Salsa and midst the best dance classes in Pune.
Address: – SAI Heritage Shop No. A1, near Medipoint Hospital, Aundh, Pune – 411007.
Contact – 91-20-66829303
Submitted by: Ira Sharma