Information on Bar lounges in Pune – OUZOS Pune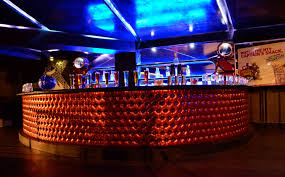 Ouzos is one of the latest in the series of bar lounges in Pune and one of the most sought after.  The bar has private enclosures and a common bar counter where drinks are served and the ambience is perfect for a peaceful dinner or some rollicking fun on the dance floor. The common lounge at Ouzos double up as the dance floor and is set ablaze by their in-house DJ and some great music be it Bollywood, hip hop or electronica.
The bar organizes theme based parties and on each day of the week visitors have something new to look forward to, like on Tuesdays when the theme is Russian night and one can have free Vodka shots. Ouzos is an excellent place to dine in and offers non-vegetarian lounge cuisine. Every Sunday night is regarded as ladies night at Ouzos Pune.  This multi-cuisine is open an all days from 8:00 PM to 1:00 AM and the price for 2 is Rs. 750 to Rs. 1000. There are mainly three room types, i.e. the buffet area which has a seating of 80, the roof top which has a sitting of 80 as well and the banquet hall which has a sitting of 300 perfect for Hangout.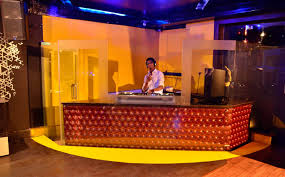 It is located at Koregaon Park, Pune which is so called the party place and among the best hangout places in Pune. The pub remains open till late night and it is a perfect place for late night hangout in Pune. The food quality is good and caters to all kind of needs, like vegetarians, non vegetarians, and Jain food. This pub in Pune is among the favorite among youngsters especially couples or group of friends looking for casual hangout in Pune, music and relaxing time.
Ouzos, Koregaon Park, Pune add a unique flavor to nightlife in Pune and remains packed up during weekends. If you don't want to wait in queue and make your date a perfect event, do book your seat in advance. Small team party in Pune with DJ is also organized for corporate people at Ouzos Pune with advance booking for the number of members. Do not forget to avail corporate discounts which can be enquired from their customer care during the booking.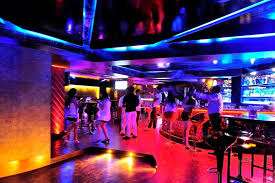 Overall, Ouzos Pune reviews have been positive considering the all round services as a Pub, Dance floor, Restaurant, Live Music, Events, Roof top Dining, and a perfect spot for couples in Pune.
Address
OUZOS
Lane no. 7,North main road,Koregaon Park,Pune- 411001,
Phone– 020-26109191,