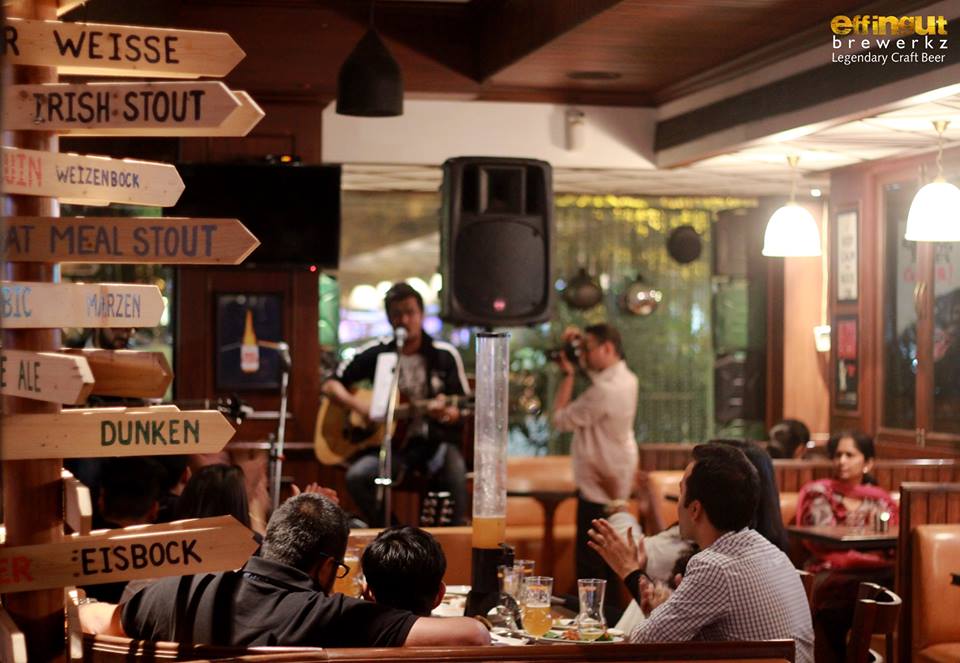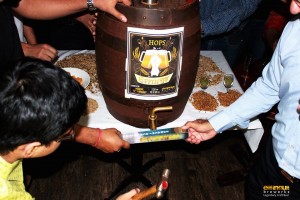 When summer is around the corner, what's better than having a chilled beer at a place which has a wide offering of beer. Effingut Brewerkz Pub Pune is that right place. This Craft brewery is one of the good hangout places in Pune for friends.
Effingut Brewerkz Pub Pune has very classic western ambience with wooden furniture and red brick walls. A wall of hats welcomes you when you enter the place and is right place to click a selfie. Framed posters and quotes on the walls make the décor funky. Mini Rajdoot Bobby and Beatles on the wall grab the attention.
TV screens all over the lounge make it a good place to watch your favorite sport while having your favorite beer from the fantastic brewery offerings. The music is good to tap you feet as they have a good playlist of retro beats. It is one of the best pubs in Pune with dance floor. Many musical performances make this place very lively and happening.
Beer with dance at Effingut Brewerkz Pub Pune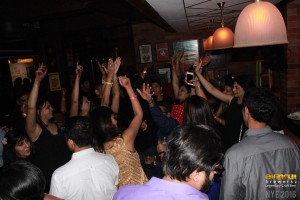 Continental, North Indian, Muglai and Burmese are the cuisines offered by Effingut Brewerkz Pub Pune. One should try beer from the Microbrewery as it serves multiple types of beer making it one of the best bars in Pune. Servers are polite and attentive.
Effingut Brewerkz is best known for its international pub grub menu, fantastic offering of beer and for nightlife in Pune. In a nutshell, Effingut Brewerkz Pub Pune is right blend of classic western ambience, prompt service, good music, fantastic brewery offerings and delicious food.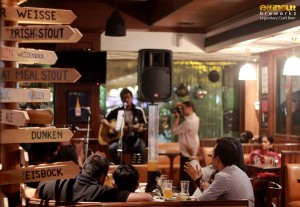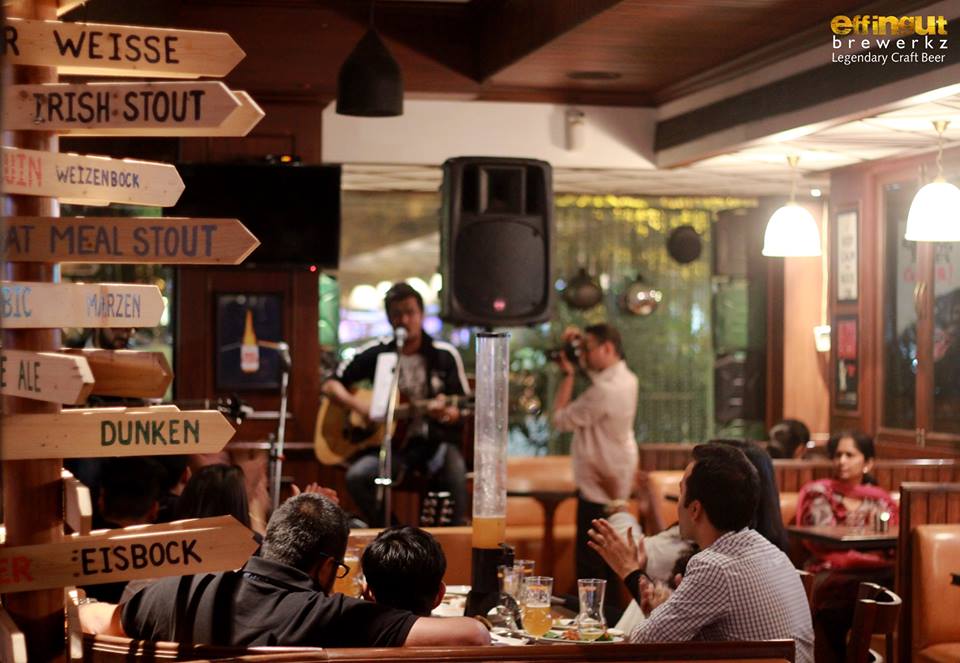 Effingut Brewerkz Pub Pune is open all seven days in a week from 12:00 PM to 12:00 AM and happy hours start from 12PM and end by 7PM .Free drinks are available for women on Wednesdays. The cost for meal for two is approx Rs. 2000 with alcohol.
Address – 389, Survey 21/A, Lane 6, Serene Bay, Near Sanskriti Lifestyle, Koregaon Park, East, Pune
Contact Number – (+91) 20650032500, (+91) 8390907407