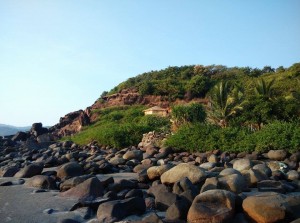 Pune is famously known as Oxford of the East and there are plenty of travel places to visit near and around Pune. It is a city laden with beautiful monuments, historical architecture, captivating history, sizzling food joints, entertainment bonanza, business opportunities, fantastic weather, and a great life style. We are here to tell you everything that you need to know about the city at your fingertips. Whether you are a local or a tourist, or simply curious about this wonderful city called Pune, we are here for you and will provide you with every information you can think of. Irrespective of your age, interests, budget, travel wishes, there is something here for everyone.
Pune is a city surrounded by enchanting hill stations and options for visit. Places to visit near Pune are many and include options for everybody. There are choices for people looking for adventure, leisure, romance, and some much needed quiet and relaxation. There are also places near Pune for a one day trip. We make sure that our lists include every option that will make that one day special. Starting from the location itself, to the place to stay and refresh yourself, to great spots to eat, places to shop in, or even guide you through your trip. The tourist places near Pune have been categorically detailed in lists for your convenience. The lists include places separated through distance, such as, places in the range of 0-100 km, 100-200 km and above 200 Kms. We ensure that you know about the best travel destinations that Pune has to offer.
The city is a hub for tourists and is well connected on all fronts. Places to visit around Pune are numerous and provide an attraction for lovers of food, music, great scenery, hotels, solitude, parties and much more. Locals and tourists both can check out the romantic weekend getaways near the city. It would be the perfect way to spend time with your partner and enjoy some much needed alone time away from the city's hustle and bustle. There are many picnic spots near Pune. They are perfect for spending quality time with your family and loved ones or even heading out for the perfect day in the company of friends. We have listed all of them so that you have the widest number of choices at your disposal.
Nothing makes the day better than packing a lunch and heading out of the city to spend the day in a great location. Speaking of good locations, we have detailed the top weekend getaways in and around Pune. It is perfect for people with the fast paced life who would like nothing better than a weekend of pampering and utter bliss. Spending the weekend away is a pleasure for all of us and we are here to provide you with all the details so that you can organise your trip to perfection. So, start planning your trip, whether for a day, or two, or even for a beautiful vacation set amidst picturesque views, warm and welcoming staying places, while enjoying the best services at your disposal.
Narayangaon       Mulshi Dam       Bedse Caves       Bhaja Caves       Karla Caves    
Bhor      Purandar Fort     Sinhagad Fort       Torna       Matheran    
Vadhu       Menawali     Junnar       Tulapur      Lonavala      Khandala      
Lavasa       Kasarsai Dam       Baneshwar        Rajmachi         Khadakwasla Dam    
Bhatgar Dam        Jejuri        Ketkawale        Ramdara        Kamshet
Alibag         Aaravi         Akshi        Anjarle        Dapoli      Harnai   
Karde        Khodala       Raigad       Kelshi        Kihim        Ladghar   
Manori        Shrivardhan       Varsoli       Tapola       Guhagar
Karnala Fort        Durshet       Mahabaleshwar       Panchgani        Satara   
Karjat        Mumbai         Shirdi        Shivtharghal         Malshej Ghat   
Shri Shani Shingnapur           Bhimashankar              Harihareshwar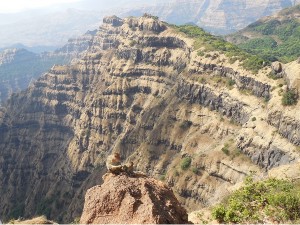 Ajanta Caves        Ellora Caves       Bhogwe       Bordi       Dabhol   
Dahanu           Devbagh           Hedvi          Malvan           Mandwa   
Tarkali           Vengurla           Dadra and Nagar Haveli           Chiplun   
Chikhaldhara          Daman and Diu           Silvassa           Panhala   
Sindhudurg            Vijaydurg          Saputara           Sawantwadi   
Kolhapur          Lonar          Nivati          Palghar            Ratnagiri   
Radhanagari           Ganpatipule            Parbhani         Tuljapur