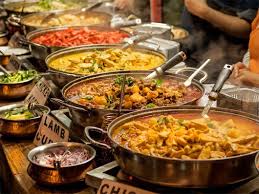 Parties and Events in Pune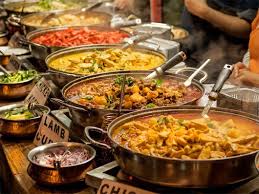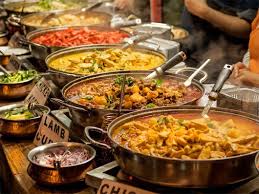 Be it a forthcoming marriage, birthday, party, or any other occasion, Pune people not just pick amazing food, but also serve the guests with an incomparable variety of food and unmatched arrangement. If you are one of those who is looking to make your party an unforgettable event by serving mouth-watering food, you surely are in search of some party catering services in Pune. Not just any catering services for small party in Pune would do, but you also want a service that falls in your budget, has a quick service time, a great staff, a polished presentation, and of course a fresh taste in the food.
Keeping all of this in mind, we have brought some of the best catering services in Pune for you, that we believe would tick-mark all of your requirements' top-list, from birthdays and wedding caterers in Pune, and make your day a hit.
List of Best Catering Services in Pune
Swad Catering Services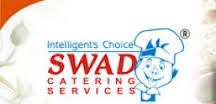 This is one of the top caterers in Pune providing an array of catering services and all kind of party needs in Pune. Be it a small kitty party, birthday celebration, treat, small house gathering to corporate parties, Swad Catering services, Pune caters to all your needs with perfection. Apart from catering services, they are known among one of the best wedding planners in Pune. They take care of all kind of decoration needs of your small house party or a corporate classy party in Pune. They also provide lawns and halls for parties at affordable prices in Pune.
There are other services like DJ, lighting, flower decoration, house decoration, hall decoration, photography, corporate meeting arrangements and more. Considering all round services of Swad Catering Services, Pune it is kept on the list of best catering services in Pune.
Address– 1729, Sadashiv Peth, Opp. Akkalkot Swami Math, Pune, Maharashtra -411030
Phone– 020 2447 0134,+91 98220 43706, +91 94230 03535
A to Z Catering Services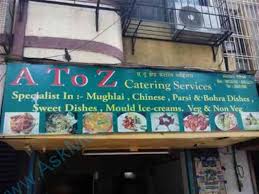 This caterer in Pune provides all round services for your party needs in Pune. They provide all Indian cuisine like Maharashtrian food, Rajasthani food, Bengali food, Jain food, Muslim cuisine, Gujrati cuisine, and more. They provide services to small party needs to marriage functions or corporate parties, making them one of the best catering services in Pune.  Starting from birthday parties, family gathering, to other family functions like engagement, marriage, thread ceremony, this caterer will serve all your catering needs in Pune. This caterer in Pune has been providing catering services since 1999 and it has been applauded by people of Pune keeping it amid the list of top caterers in Pune.
Address– Phase 1, Block-B, Shop No. 23, Nr Fatima Nagar,Pune, Maharashtra-411013
Phone– 9881387996
Food Mood Catering Services

This caterer in Pune provides all round catering needs for your small to large gathering parties. They have menu for various vegetarian and non vegetarian cuisine. Be it birthday party, engagement party, marriage function party, family gathering, or corporate parties, they cater to all your needs keeping them amid the best catering services in Pune. The prices are quite cheap compared to other caterers in Pune and customer service is well taken by this caterer in Pune. If you are looking for affordable caterers in Pune providing quality food and service, this is the one for you.
Address– 133/5B, Millan Society, Kothrud, Pune Nagar Rd, Kalyani Nagar, Pune, Maharashtra 411029
Phone– 020-2543 9102
Neeta Catering Services, Pimpri Chinchwad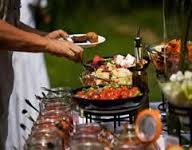 This caterer in Pune provides wide range of services like canteen services for colleges and companies, Birthday parties, marriage functions, corporate parties, events, or small house gathering. This catering service in Pune was started by Ms Neeta Patil, and they aim to provide high quality hygienic food across all sectors for their clients. They have been providing catering services all across Pimpri Chinchwad(PCMC) and Pune city area since 2007 and known among the best catering services in Pune.
Address– H. No: 7-8, Sr. No. 111/1/2, Opp Indira National School, Indra College Rd, Tathawade, Pimpri-Chinchwad, Maharashtra-411033
Phone– 09028088131, 9028088130/1
Joshi's Good Food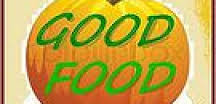 Serving in the areas of Pimpri, Chinchwad, Baner, Wakad, Saudanagar, Pimple, and Audh, Joshi's Good Food has a very systematically arranged service for their customers, making them one of the best catering services in Pune. Unlike most of the other outdoor catering services, they have divided their menu into Economic Menu, Special Menu, and Authentic Menu to provide an ease of access. In these three menus, they have given a wide range of food from starters, main course, to side dishes that would make the customer depend entirely on one catering service. One thing to highlight is that this catering service offers only vegetarian food.
Address: Shop No.A1/4, Shantiban Co-op Housing Society, Next to P.N. Gadgil.
Phone: 9270985356, 9226889659
Degchi Caterers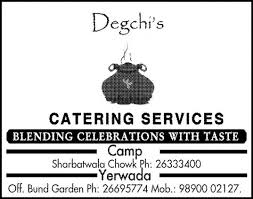 Known to be specialist in North Indian, Italian, Lebanese, French, and Mexican cuisine, Degchi counts among one of the oldest caterers in Pune. They not just take care of the food, but also offer assistance in printing the invitations to taking care of the security of the party. From chaats, salad bars, barbeque stations, veg section, to non-veg dishes, Degchi has added a huge list of fans entitling it one among the best catering services in Pune. On a quite low price range, they may serve a huge list of guests. Degchi has both veg and non-veg variety.
Address: 6, B.K. Apartments, Deccan College Road , Opposite to Shadal Baba Darga
Phone: +91-9158002126, +91-9545466786, +91-9960673606, +91-9890002127
Deepak Caterers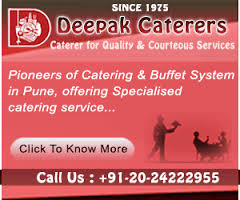 These caterers have a properly arranged service readily available for any short-notice party. They serve only vegetarian food, and have friendly staff, healthy food-options, and great price-ranges. They also have lunch packets available. One of their outlets also has a huge variety of sweets available, which could be added to the party for making it different, in case you are bored of the predictable starters and main course.
Address: 39/A, Parvati Industrial Estate, Opp. Aadinath Soc., Pune-Satara Road, Pune- 09
Phone: 24222955
Radhika Restaurant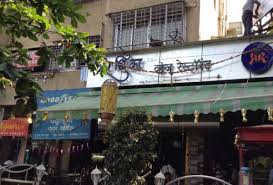 Primarily known for being a great caterer of Bengali food, Radhika restaurant has been in the catering business since a long time, maintaining reputation and trust. They also serve great south Indian food, fast food, Maharashtrian sizzlers, soups, veg curries, and Chinese. This multicuisine restaurant serves only vegetarian food, and works on all 7 days of the week.
Address: Udit Apartment Shop No 4, Sangvi Nagar Road, Aundh, Near Parihar Chowk, Pune – 411007
Phone: +91-20-41518408