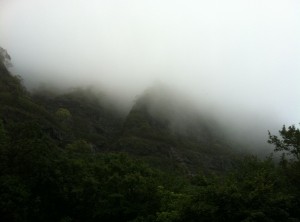 Young couples find it a challenge to hang out with their significant other away from the prying eyes of their relatives or neighbours. Dark alleyways are no longer safe for there is always a "mami" or "chachi" on the lookout and reports take no longer than a brisk phone call to the "guity's" parents. Even restaurants are risky for the fear of bumping into a known associate of the parents. So where can the love birds resort to? Being the IT hub, many people mistake Pune for a city to be full of posh hotels, concrete jungles and high-rises. But Pune is rich in culture; vivid colours, rich greens, isolated hills and the cool breezy climate make it a haven for couples if only you know the good couple places in Pune. Couples do enjoy their privacy when travelling to European countries, example visit to Giethoorn(Bezienswaardigheden Giethoorn bezoeken) but you still have enough chances of finding the right spot being in Pune as well.
Here is a list for all the best places in Pune for couples.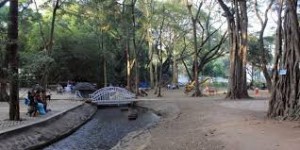 Close to the Pune Race Course, the Empress Garden is among the best gardens in Pune for couples. It houses numerous shady trees, flower bushes and cozy nooks for couples to get the private time they deserve and long for. Though there are the moral police on the hunt for any kind of indecency, the garden is one of the best hangout places in Pune for couples. Maintained by the Agri-Horticultural Society of India, the garden is open from 09:30 am to 06:30 pm, the entry fee being just a meager Rs. 5/- per head. Parking is also available at Rs. 5/- for two-wheelers and Rs. 50/- for heavy vehicles for an unlimited time.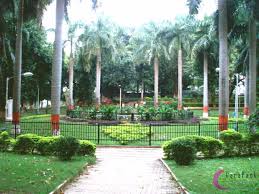 Also called by the name of Mahatma Gandhi Udyan, this garden is located only 2 kms away from the Pune Railway Station, making one among the places to visit near Pune for couples. Apart from the splendid view, the variety of trees, there are also recreational facilities like horse rides and boating on the nearby small dam. Primarily a family picnic spot, the Bund Garden can be one of the good places for couples in Pune on weekdays and in the evenings. There is no entry fee and the garden is open all days of the week from 09:00 am to 09:00 pm. Migratory birds are a special attraction for nature-loving couples.
Vetal Hill: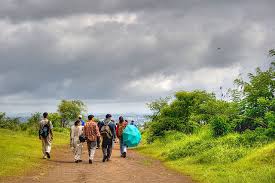 Being the highest point in Pune, the view from this hill is excellent, offering the couples a nice place to retreat away from the hustle of the busy city life. It is also a great weekend destination if one can afford to get away from their homes into the quiet company of their lovers. It is 2600 feet above sea level and from here, the entire city of Pune can be viewed on a clear day which adds to the pleasure. The rare flowering plant Dalbergia Melanoxylon which was planted by the British is preserved by the Pune Forest Department and is an additional source of attraction for nature-loving romantics looking for hangout places in Pune for couples.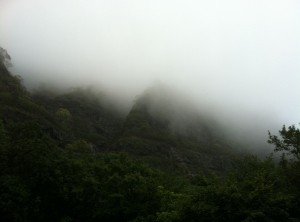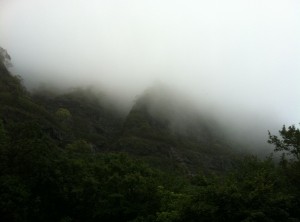 It take only an hour to drive down to Mulshi Dam. Located on the Mula River, the dam rests on the lap of nature and is enriched with culture of princely India. Surrounded by dense forests and peppered with forts, the Mulshi Dam is one of the best places for couples in Pune. It begins with the drive itself. The winding roads along the Shayadri hills provide the ideal setting of a romantic getaway. Even on bikes, it feels heavenly to feel the cool mountain breeze. Best to visit on weekday evenings for some private time and create ever-lasting memories with the beloved! No doubt it features top in the list of private places for couples in Pune for most.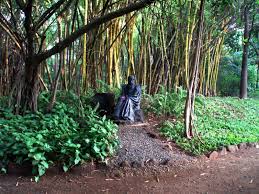 This garden was built on a drain whose waters were naturally purified. Located on Koregaon Park's North Main Road, it is one of the most ideal places to visit in Pune for couples. The scenic beauty of the garden away from the busy city life, the clean atmosphere in contrast to the clouds of pollution emitted by the city provide for an ideal background if you want to experience nature and fall in love all over again.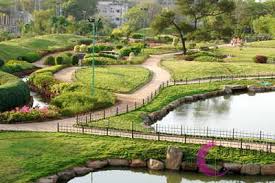 It is also called the Pu La Deshpande Udyan and is located on Singhadh Road in Pune. This Japanese-theme park, styled differently than all other romantic gardens, is one of the good places in Pune for couples. A quiet walk in the park while whispering sweet nothings into each-others ears is the best way to express one's feelings and make the other go weak in the knees in this romantic garden in Pune for couples.
Hill Near Pashan: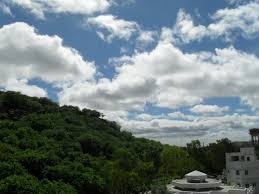 Located on the other side of Chatturshingi Temple, this hill has no particular name but is one of the most isolated spots for couples to enjoy confidential moments. One has to take a right from Panchwati near Pashan, drive out for about 1.5 kilometres and there is the hill. A little bit of trekking is required to witness the beautiful sight. Not being too crowdy, it is a good spot in Pune for couples to enjoy a nice evening. However, one must be wary of the locals who might cause disturbances but if you are lucky, peacocks can be spotted in the monsoon season!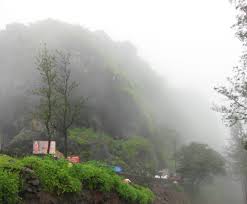 The most eminent historical site of Pune, the fort is among the most popular destinations for a number of purposes and enthusiasts of various kinds such as nature-lovers, history-buffs, trekkers but it steals the show with the number of couples visiting the fort to witness the mesmerizing sunrise. Reached via National Highway 4, the place has to be visited before dawn to experience the most beautiful sights Pune has to offer, situated 1312 meters above sea level. It is locally known as one of the couple spots in Pune!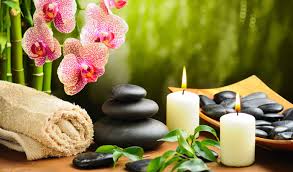 Pune has a number of Hotels and Spa centers offering couples massages. Royal Couple Spa, Zazen Spa, Ora Regenesis Spa, Ista Hotel and many others. These massages are to be enjoyed for unwinding and rejuvenating oneself along with the special other. Swedish, Italian, Ayurvedic spas, among others, are ideal centers for couples to retreat into an hour for the most relaxing ways to spend a date and one of the best places for couples in Pune who lead a hectic work life.
Apart from the above places for couples in Pune, there are a number of more conventional places to visit on a romantic dates. Many couples who do not care much for privacy and are into activities do not prefer gardens or parks or outdoors for that matter. For them, Pune offers a wide range of malls, restaurants, cafes and movie theatres for couples to splurge and spend an exciting evening. Below are some of the other places to visit in Pune for couples.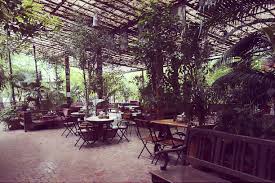 Located in ABC Farms, this quaint café with live jazz music is among the best places to visit in Pune for couples with a taste in music. With a woody ambience and soft lights and great drinks, this café is one of the few places in Pune to enjoy its old charm in contrast to the modernized places available around every corner of the city.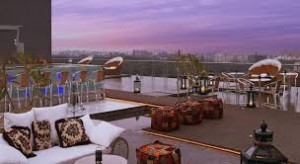 This hotel is famous for its poolside dinner and is a great hit with young couples wanting a quiet dinner with a variety of cuisines to choose from. A romantic dinner can be washed down with a soothing drink by the pool. For a classy evening, O Hotel is the place to be.
Midnight 'Tea':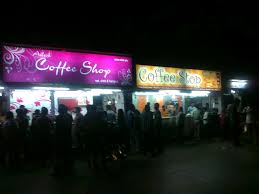 For more exciting couples and who have the liberty to steal a late night stroll, there are a number of tea stall vendors on Senapati Bapat Road. The stalls thrive on such young people for whom a late night conversation is more romantic than parks or fancy restaurants. One can engage in a 'real' conversation when the rest of the city sleeps at this unconventional place in Pune for couples.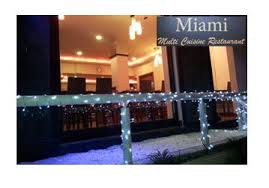 Housed in Marriot Hotel, this first class restaurant is one of the most romantic places for couples in Pune to dine. However, it burns a big hole in the pocket so it is advisable to visit on either a quiet weekday or on Valentine's Day with prior reservation.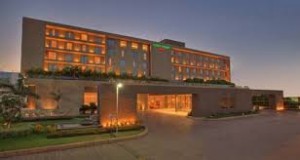 Also in the Marriot, Courtyard is an all-day-dining restaurants with dinner buffet. Special requests can be made to set a table by the pool or a romantic candlelight dinner at the behest of the customer.
Exotica: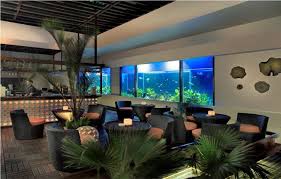 With indoor and rooftop seating arrangements, Exotica is a part of multi cuisine chain of restaurants in South India famous for its romantic ambience. Located on the 7th Floor, Tower C of Panchshil Tech Park in Yerawada, Exotica is considered among the top romantic places for couples to dine and among the classy places to hangout in Pune for couples.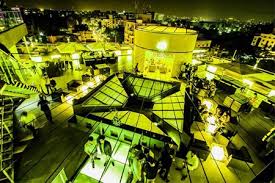 This restaurant in Viman Nagar has the best seating arrangements since it is a rooftop restaurant with a stunning view of the Pune city. One can choose from a number of cuisines such as North Indian, Chinese, Italian, Thai, Asian, Greek and not to mention the amzing platter of desserts. To enjoy a romantic night with quality food, Atmosphere 6 is the place to go after long day at college or work.
These lists are obviously not exhaustive and one can add many more places where couples can enjoy dating each other. There is no such place as the best place in Pune for couples since different people have different opinion as to what can be considered romantic.