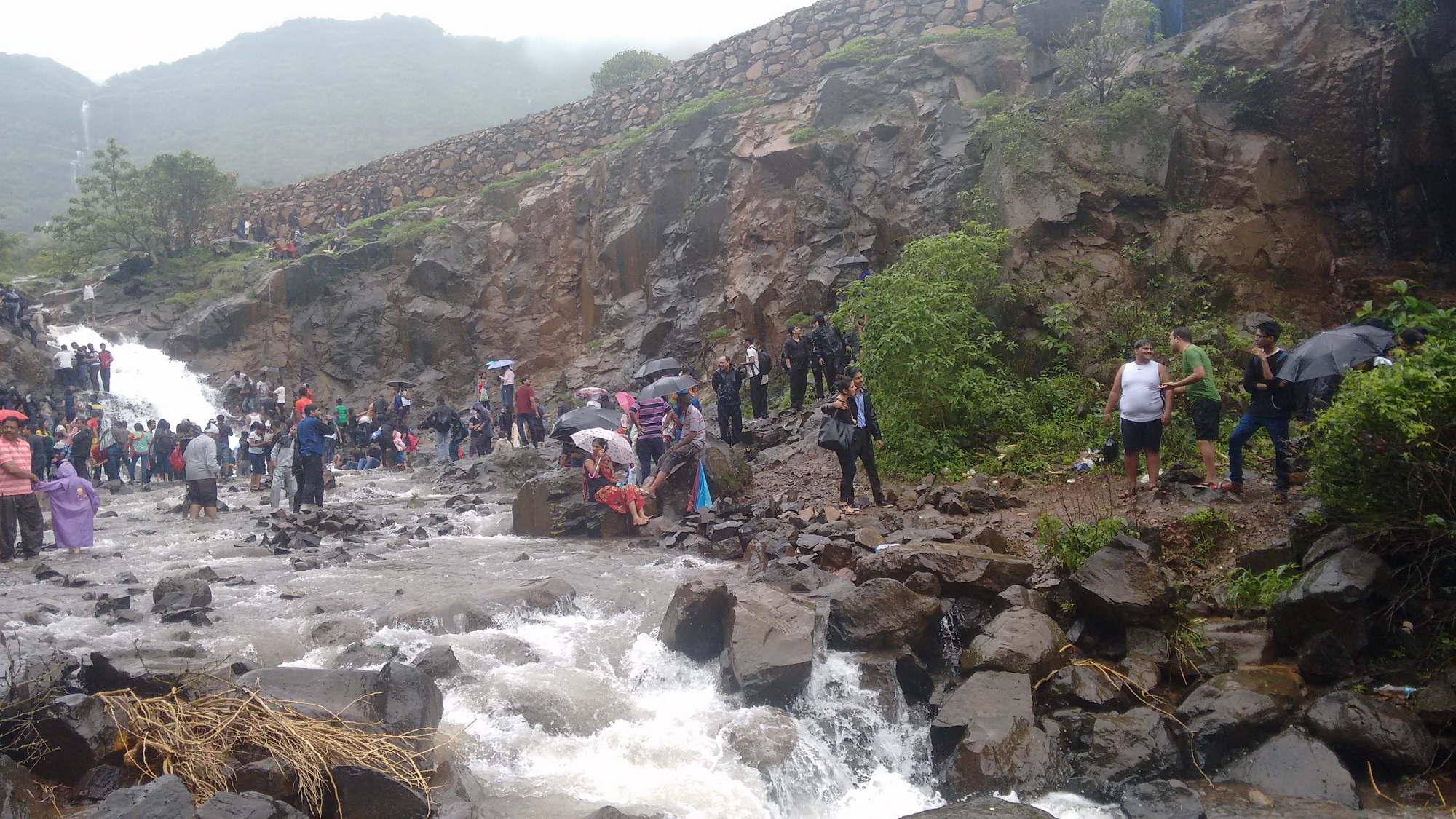 Office outings are a great way to get together with your team and build great rapports with your colleagues. Team outings are a proven way to improve communication with your colleagues, it promotes creativity by making one analyse the situation at hand and creates room for innovation. Office outings are fun while improving one's problem solving skills and initiates better learning opportunities.
So are you planning an office outing with your friends and at your wits end about deciding an amazing place? Don't fret; we are here to your rescue as we list out the top ten places for office outing near Pune.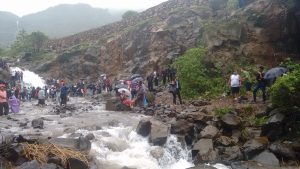 Pune is increasingly becoming an evolving IT hub and there arises a necessity creating an environment for employees to explore and to break away from the monotony. Pune offers amazing places for corporate outing near Pune since it is bestowed with numerous hill stations and is flanked by the Western Ghats and Sahyadri mountain ranges. Pune offers amazing destinations where one can experience adventure activities such as rafting, kayaking, zip lining and obstacle courses to satisfying one's quest for adventure.
Without further ado, we will recommend the top ten places for office outing near Pune where you can chill out and have the time of your life with your colleagues.
When we think of places located near Pune, Mahabaleshwar is an amazing place which pops into our mind. Mahabaleshwar is rightly deemed as 'Mini Kashmir' and makes it an ultimate choice for safe outing places near Pune for your team. This is an ideal place for people to disconnect from the urban madness and be in one with nature.
Plan a group outing near Pune at the Tapola River camp, a campsite offering accommodations with fully equipped and modern amenities. The campsite located within the lush green forest is famous for offering numerous activities such as camping, trekking, swimming, water scooter rides and kayaking. Teams can plan a trekking to the famous 17th century Pratapgarh fort and to Panchgani which is a famous tourist destination.
For teams who prefer to go on an adventure trip to soak in the adrenaline then white water rafting at Kolad is the perfect getaway spot. The adrenaline junkies can opt for a trip to Kolad located on the banks of the Kundalika River which offers options for white water rafting and kayaking.
Teams can head to various resorts located in Kolad and opt for packages which include white water rafting and kayaking. Teams can also opt for the famous Banana boat ride, where a group of people sits on a banana shaped inflatable raft connected to a boat. If you are not so enthusiastic about water rides, then you can opt for flying fox ride also known as zip lining across the Kundalini River.
3- Lavasa
Lavasa is the ultimate choice which comes to one's mind when you think of adventurous places near Pune for day outing. Lavasa is India's first planned private hill station located near Pune and offers various activities for team outings. Lavasa is famous for water sports and teams can opt for the flowing water sports such as cruise boats, water scooter rides, jet skiing, kayaking, Segway and boat rides.
Apart from these activities, teams can explore this amazing city via foot and soak in its beauty. The hill station is lined with hotels; luxury resorts constructed on Warasgaon lakefront offers a picturesque view of the Western Ghats.
4- Lonavala
Lonavala is a famous tourist destination located near Pune renowned for its numerous hill stations and lakes. Plan an office outing to this amazing place to explore Mother Nature at her best. The place paints a picturesque panorama and is famous for trekking.
One of the beautiful resorts near Pune for office outing is the Della Resorts, a luxury located in Lonavala. One can head to the Della adventure park to avail the above mentioned adventure sports like zorbing, zip lining, bungee jumping, treasure hunt,  and several rides.
5- Tarkarli
Tarkali is a coastal village located on the shores of the Arabian Sea and is most recommended places for office outings located near Pune. It is a coral beach and a popular tourist destination for water sports.
Tarkali is famous for offering Scuba diving and snorkelling since it offers clear water and divers can explore the magnificent corals in their full glory.Teams who are looking for adventure can sign up for a fun filled parasailing ride.
If you are lucky enough you can sight dolphins on the Achara beach and indulge in bird watching of rare and exotic species or opt for a boat ride to explore the Sindhudurg fort.
6- Alibaug
Alibaug is one is of the lesser known tourist attraction located near Pune and is increasingly gaining prominence due to its tranquillity. Alibaug is famous for its beaches such as Mandawa beach, Kihim beach, Kashid beach and the Murud Janjira fort.
Teams can head to numerous resorts located in Alibaugh which are ideal for team outings offering numerous adventure activities and water sports. The Kamath Residency resort located in Alibaugh offers activities such as white water rafting, zip lining, rock climbing, and rifle shooting, rappelling,and hiking.
The resort arranges team building activities such as treasure hunt, night walks, handball etc.
7- Yeoli
Are you planning a one day outing near Pune for groups? Do you want to spend time with your colleagues at India's largest adventure camp? Then head to Adventure Plus in Yeoli, where you can explore various team building activities and adventure activities.
The camp situated amidst lush greenery is near to Pune and one can experience an unforgettable outing. The resort offers one day trips or night stays complete with tents, camping chairs, LED lights, camp fire,and amazing food. The adventure activities offered at the camp range from the alpine tower, rifle shooting, archery, obstacle course, ATVs, cycling, rappelling etc. Teams can explore water sports such as kayaking, paddle boats, paddle caddie, water zorbing and water scooter rides.
8- Karjat
Karjat is a lush city filled with rivers and waterfalls located in the Ulhas Valley in Raigad. The best time to plan an outing with your colleagues is during the rainy season. Teams can plan a trekking on its undulated plains or hilly terrains and it is a much sought after adventure tourist destination.
The city is famous for its waterfall rappelling, where you slid down a waterfall pounding against your body and secured by bridled ropes. Teams can also plan trekking trips in the Sahyadris and the famous trail is one leading to Rajmachi.
9- Rajmachi
Rajmachi is a lesser known village situated in the Sahyadri mountain range of the Konkan region. The place comprises of two famous forts – Shrivardhan and Manaranjan forts, located close to Lonavala.
Rajmachi is a famous trekking and adventure sports destination for enthusiast trekkers. Teams can plan a trip to this place to undertake a trek to explore the Kondhane caves flanked by a waterfall. Teams can have the time of their lives at this picturesque destination.
10- Kamshet
Yet another picturesque hill station located in the Western Ghats, famous for paragliding and lined with a handful of flying schools. This spot is famous for adventure junkies and is the most visited destination near Pune.
Teams can plan an office trip to Kamshet to revel in its pristine nature and breathe the fresh air. One can opt for a world class paragliding ride amid paddy and sunflowers fields, which offers a mesmerising view. One can explore other destinations such as Bhairi and Bhedsa caves, Khondeshwar temple, Lake Pavana and the surrounding hills.
We have listed the top ten places for office outing near Pune. So what are you waiting for? Discuss with your colleagues and plan an office trip to the amazing places listed above and build a great rapport with your team mates.