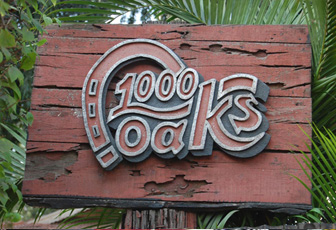 Information on Restaurants in Pune – 1000 Oaks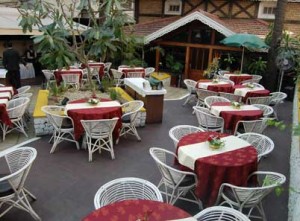 Description : One of the most happening places in Pune is the 1000 Oaks. Although it is located on a very busy street in Central Pune, this place is incredibly calm and peaceful. The interior is very decent and sophisticated. Over this entire place has a very nice and pleasing ambience. This place offers excellent North Indian, Mughlai and Continental cuisine and also has a bar. It also plays some great music. It has an outdoor seating as well. Outdoor space is huge and is surrounded by greenery. People who do not prefer loud music can enjoy the peace and tranquility of this place. It is open from 12:30 p.m till 11:30 p.m. The staff here is humble, helping, extremely polite and very efficient in their service and ensures that you feel comfortable and at home. The pub is a nice place to chit chat with friends and a good place to party. It accepts credit cards and provides home delivery service. This place is little expensive but worth it. It is absolutely all right to indulge your taste buds in such exotic delicacies once in a while. To enjoy one of the best North Indian, Mughlai and Continental food, the 1000 Oaks is a must visit.
Phone No: 020 2634 3914/ 020 2634 5598
Address: 2417, East Street. Camp. Pune.
Website : 1000oaksindia.com
Location Map :