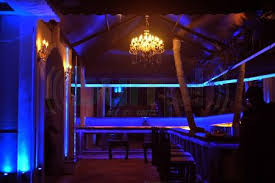 Information on Restaurants in Pune – Radio Shack
Description : Radio shack has an remarkable and extraordinary charisma, its additional to just being an relaxing bar and dining hall, the staff proffer a mixture of delightful groceries with classical magnetism and the assortment of wine of Radio Shack is something which will never let you forget your fine visit to the bistro. Located at centre of Pune. Radio shack is famous for party lovers, especially Bollywood nights organised by them is breath-taking. It is one of the best set to hang up with friend and party hard. Visiting radio shack gives one you emblematic impression of none other than GOA. They play the finest mantra and melody which make it a must visit place in Pune. They specialise in sea food, especially the crab, which is full of flavour.  As for the vegetarian, Radio Shack doesn't offer diversity of veg food items, all you get is 3-4 appetizers. The sea food is worth eating but it's peppery. One of the reasons why people should visit Radio Shack is the great atmosphere and the variety of drinks offered by them, but with respect to food the quality is not up to the mark.
Phone No: 020 3057 0433 ext 294
Address: Plot 333. Lane 6. Koregaon Park. Pune.
Working Hours: 11:30AM-11:30PM. Happy hours: 11:30AM-8PM.
Website :  www.radioshackindia.com
Location Map :