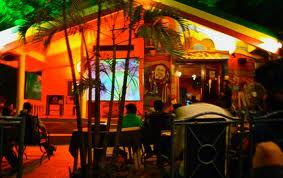 Information on Restaurants in Pune – High Spirits
Description :  One of the catch phrase of High Spirits is that "it's one of the ideal pub for those who celebrate life" a place where you can party hard and celebrate your success and happiness.  Entertainment and richness of air pulls the youthful mass for merry making. It's a place for all age folks to spend quality time with friends and lovers. Entertainment is on high spirit with live band performance, making you dance on the floor and your hips shaking like shakira.  A wine glass in hand with hard core song creates a lovely ambience but the glass of wine you hold is too high-priced. It provides a variety of choices in drinks as well as cuisine which includes continental, Italian, North Indian and Mexican though comparatively less expensive than liquor. The place is excessively packed out and it may possibly take time for you to find a place for yourself. Once you hit upon a bench take pleasure having your meal in leisure. The service offered by the staff is at their best; further more service is good you don't have to wait too long for your order; staffs is polite and well mannered and ready to assist you when you need.             
Phone No: 020 3057 0433 ext 506
Address: 35, A1. Near ABC Farms. Mundhwa Road, Koregaon Park Annexe, Pune.
Working Hours: 7:30PM-11:30PM (Tue-Sat). 2PM-5PM, 7PM-11:30PM (Sun). Monday closed.