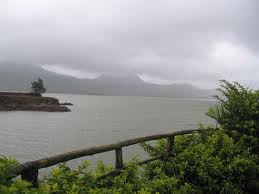 Information on Weekend getaways near Pune – Kamshet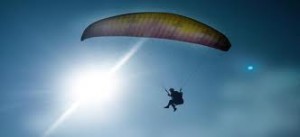 Place description : 
If you are chalking out a tour plan for a quick getaway near Pune, Kamshet can become your destination especially if you love adventure. Kamshet, located in the Western Ghats, is a popular hill station mainly for those who love adventure sports, especially paragliding. It is a perfect holiday destination for anyone who wants an adrenaline rush. As added attractions it has joyrides, tandem fights and cross-country fights. It is one of the perfect weekend getaways near Pune for a quick or even unplanned tour for friends or couples.
Kamshet paragliding is what attracts tourists to this place. The facilities are safe and secure and the view from the top id absolutely stunning. It makes one feel free and aids unwinding away from the hustle and bustle.
Being a hill station, there are many great views and scenery to be experienced in Kamshet. Kamshet Resorts are plenty as many people come here for the adventure. The hotels cater to all needs of the guests and can also help in organising local sightseeing.
There are many places to visit in Kamshet. The natural beauty is astounding. Bedse Caves, Bhaja Caves, Kondeshwar Temple, Vadivali Lake, and Bushy Dam are some of the places that one must absolutely visit.
This region was famous as Shivaji, the great Maratha ruler did much of his work here. He left a legacy of beautiful forts and architecture. Kamshet tourism bears testimony to the growing popularity of places like the Lohagarh Fort, the Tikona Fort, the Visapur castle and the Tung castle which are some of the more prominent architectural marvels. The Pawna dam also provides some great sights and attractions.
Places of Interest :
The Bhaja Caves go back as long as the second century AD and contain 18 rock caves. They were built by Buddhist monks.
The Karla caves date back to 100 AD. They too were built by Buddhist monks. They are famous for being one of the largest Chaityas or Buddhist prayer halls in rock cut architecture in the world.
The Bedse Caves are slightly different from the other caves in the area. They have more pronounced architecture and distinct sculptures. They were built by Bhuddhist monks of the Hinayana sect. The main cave is a 'chaitya' hall.
The Kondeshwar Temple is situated in Pohara near Kamshet. It is a popular religious spot. The main festival in this temple is Maha Shiv Ratri.
The Vaidavali Lake is one of the most attractive sights in the region. It is a perfect place to visit if one is looking for some peace and quiet.
Distance From Pune :48 Kms
Attraction: Bedse Caves, Bhaja Caves, Kondeshwar Temple, Vadivali Lake
Restaurants: Native Place Getaway, Paragliding Ashram, Rajdhani Restaurant, Tulsi Restaurant
Shopping : Retail showroom, wine shop, cake shop and grocery as well
Medical facilities near by: Indraini Hospital, NAV Jeevan Hospital, Kamshet Hospital
Route description: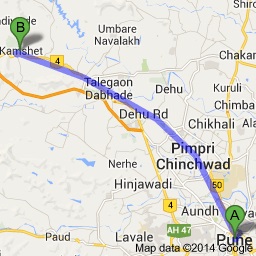 Emergency contact : Police Station: 011-6800-6800