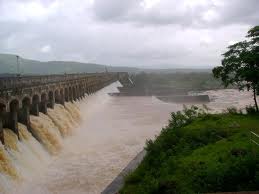 Information on picnic spots in Pune-Bhatgar Dam
Place description : If this time making short trip destinations near pune, the Bhatgar Dam can please you immense with its yet to explore destinations. Bhatgar is a beautiful place about 40 kms from Pune. It has recently developed among picnic spots in Pune. Bhatgar Dam is on the river Velvandi, it is one of the highest river dam wall in India. Beautiful gardens with water sports have been developed in the surrounding areas.
Distance From Pune : 50 Kms
Attraction: Dam, picnic spot, Yelwanti river
Restaurants: Hotel Sayush Deluxe, Hotel Suresh Inn, Beverly Hills, Golden Emerald
Shopping :
Medical facilities near by:
Route description:
From Laxmi Rd take slight right onto NC Kelkar road in coming 23m take the 2nd left onto Lal Bahadur Shastri Rd. In 14Km turn right onto Narveer Tanaji Malusare Rd/Sinhagad Rd drive 5Km. Turn left towards Mumbai Pune bypass road continue on AH 47/ NH 4 and move ahead for 20.3 Km, take right onto Bhor Phata and you will continue on Khopurhol Bhor road in 1.6 Km. In 61 Km take slight right for 1.8 Km and turn right drive ahead 550m and take slight left, in 290m you will find Bhatgar Dam.
Emergency contact : Police station: 020 – 25657878