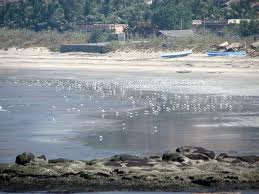 Information on Beaches near Pune – Harnai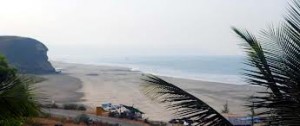 Place Description: 
It is true that Harnai has it all starting from forts, temples to beaches. It is an important fishing port and a fishing auction takes place every day between 4pm to 7pm as all the boats return after fishing the whole day and as the fishermen auction their catches, tourists can bid on their favourite piece of mackerel, lobsters, kingfish, prawns, pomfret and various others. The Harnai Beach Fish Auction is a must visit if tourists want to get to know the local culture better.
Other than sea food there is also the isolated beach and the rocky coast. People enjoy a laid back holiday here along with some of the tastiest seafood. An interesting fact about Harnai is that the Harnai Beach has a natural harbour. It also has a really beautiful shoreline. The waters are clear and blue and the sand is soft to touch. It all goes in the package for a very memorable holiday.
Harnai beach resorts are few in number due to its exclusivity. However, people can stay in the nearby resorts in Murud, Dapoli, Karde and Ladghar. All the resorts are very welcoming and cater to every need of the guest including helping with travel arrangements.
Aside from all this there are also many tourist attractions in Harnai. If one is one the look out for the perfect tourist place Harnai, there are the old forts which people are very much attracted too. Some of them are the Kanakdurg fort, the Suvarnadurg fort, the Fategad fort as well as the famous Goa fort. The fishermen's colony is also located in Fategad.
Places to visit:
Harnai beach is the chief reason for the visit to Harnai. The deserted beach is filled with nature's wonders and is the getaway to a fabulous vacation and some much needed relaxation
Suvarnadurg Fort is a historical site in the Konkan region. It is surrounded by sea on all sides. Needless to say, it was the hotbed for naval operations of the Maratha rulers.
The Kanakdurg Fort was constructed by Shahu Maharaj and is a sub fort to Suvarnadurg. The tower at the fort gives a great view all around and the Fategad fishing colony is also visible from this point.
The old Goa fort is situated on the way to the Harnai harbour. It is a marvellous place to visit.
Wakali Unavre beach is simply mesmerising and tourists can go there for a day trip or a picnic.
Durga Devi Temple beckons everyone with a spiritual bend of mind and will definitely leave you feeling rejuvenated.
Distance from Pune: 199 km
Attraction: Harnai beach, Suvarnadurg fort, Burundi beach, Wakali unavre beach, Palande beach, Durgadevi temple
Restaurants and Hotels: Yogiraj Sea-Beach Resort, Swagat Hotel, Hotel Malti, Bhai Chinese Hotel (Chinese Restaurant).
Medical facilities near By: Dr. Kavde Hospital, Dr. Antule Hospital, Dr. Dalvi Hospital.
Route Description: Map will help to reach Harnai from Pune.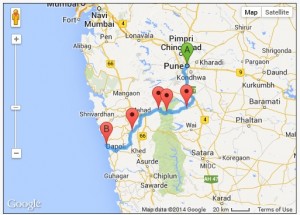 Emergency Contact: Harnai Police Station, located at Bazar Mohalla, Harnai, Maharashtra 415713.