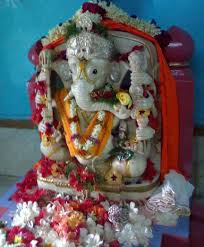 Information on Beaches near Pune – Hedvi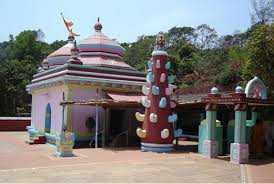 Place Description: 
Hedvi is a very compact village full of popular destinations such as temples and various religious sites. There are various temples that were built in the times of the Peshwas so it has historical significance too. The Hedvi Ganapati temple is a big tourist attraction. The name of the idol of Ganesh present at this temple is Dashabhuja Ganesh. History states that the idol was found in the top of the mountain and is carved in white stone which is originally found in Kashmir.
The natural George Brahman ghal is located very close to the temple. It is a natural wonder and the gorge has a depth of 20ft and a width of 2ft. Being here and experiencing the crash of waves and the sprinkles is not something one can easily forget.
The Hedvi Beach is pristine and especially beautiful. It is a cove with black sand amidst beaches with white sand. That make sthe beach unique. It is however rocky and swimming is not advisable. However, it must be enjoyed and one could just have a wonderful time visiting the area and enjoying the sights.
It's a place that is ideal for weekend getaways. It is a not so popular destination but is surrounded by many attractive spots which make it tourist's paradise for long weekend trips.  There is the Ganpatipule located to the south of Hedvi, Velneshwar in the north, and Guhagar in the north as well. If all these are not ample attractions for the tourists, then one must know that during the Ganesh festival time Hedvi turns into a really secluded place and some people come to enjoy the most secluded beach in the entire Konkan.
Overall, Hedvi is the dream destination to escape in to a world of your own and rejuvenate in the lap of nature.
Places to visit:
Shri Dashabhuja Lakhsmi Ganesh Devasthan is a very famous temple in the region and also one of the most unique. The idol is very special in structure and can be traced back to the Peshwa regime.
Uma Maheshwari temple is another place where tourists can go to be in touch with their spiritual side.
Brahman Ghal an exquisite gorge that is truly a natural wonder. One must see it to believe its beauty.
The Hedvi beach is majestic and truly picturesque. The jagged rocks, stretches of white sand and its secluded ambiance is incredibly romantic and beautiful.
Distance from Pune: 275 km
Attraction: Shri Dashabhuj Lakhsmi Ganesh Devasthan, Uma Maheshwari temple, Bbrahman ghal
Route Description: Road directions to reach Hedvi from Pune.