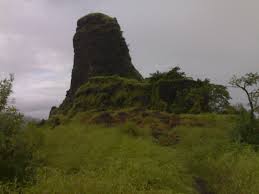 Information on Forts near Pune – Karnala Fort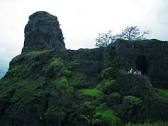 Place description : 
If you are touring Forts near Pune, then don't miss the Karnala fort because of its historical as well as its scenic importance. Karnala Fort , also called the Funnel Hill, is situated in Raigad district within the Karnala Bird Sanctuary. It was of strategic importance during the Mughal and British periods and now lies in ruins, but beautiful to the public. It is an important stopover for travellers to the state of Maharashtra. If you are looking for Forts near Pune, then Karnala Fort can be one of them definitely for a break.
The Karnala Fort trek is an added attraction to the fort. It is a tad difficult but the end result is simply amazing. The architecture, the scenery and the overall atmosphere is bound to blow your mind away. Karnala Trekking is also good for health for those wishing to get some exercise while on vacation.
There are some good options in terms of Karnala Resort. Since the place is of historical significance, there are a couple of old and good choices which one can avail. Certain new hotels are also coming up which make it very easy for the travellers.
The places to see in Karnala Fort are plenty such as the wildlife, the ancient ruins, the inscriptions on the fort walls, the great views, and the temples. The Shiva temple and the Bhavani Temple are the two places of spiritual importance in this area. The Bhavani Temple is located at the peak of the hilly region of the bird sanctuary and really close to the fort. Goddess Bhavani is an avatar of Goddess Lakshmi, the giver of wealth and fortune. The temple is also renowned as the Bhavani Khadageshwar Temple.
The Karnala Fort is situated in the midst of dense woods which also house the Karnala Bird Sanctuary. This is a treat for all nature lovers. Bird watchers can have a fabulous time here. It is said to be home to 150 species of resident birds and over 37 species of migratory birds. Clearly, the chirping of the birds will comfort every soul and make all worries redundant.
Places of Interest :
The Bhavani temple and the Shiva temple are two places of spiritual and religious importance in Karnala.
The Karnala Bird Sanctuary is of vital importance due to its natural beauty and variety of birds, both resident and migratory.
The Karnala Fort is important due to its history and architectural beauty that merges seamlessly with the surrounding environment. The fort is said to have been built in the 12th Century.
The highest tower, over 125 feet tall, is known as Pandu's Tower and it was used as a watch tower in olden times.
The Panoramic view of the Konkan coast is simply magnificent and out of this world.
Distance From Pune : 120 Kms
Attraction: Pandu's Tower, panoramic view of the Konkan coast.
Restaurants:  Ekvira Restaurant, Hotel Chanakya
Shopping : Funnel and little spices
Route description: Map will be helpful to reach Karnala from Pune :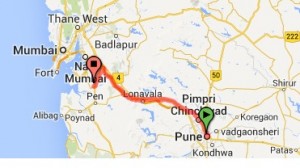 Emergency contact : Police station, Raigad: (02141) 222093