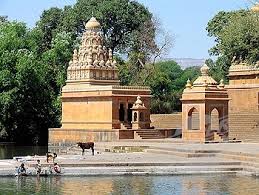 Information on Historical Places near Pune – Satara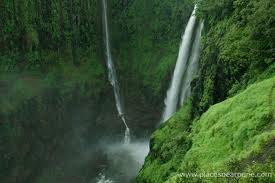 Place description : 
Maintaining itself as one of the historical places near Pune, Satara can be your best weekend destination for its historical interests and importance. Satara History states that it was established in the 16th century, and that Satara was the capital of the Maratha Empire under the royal Bhosle Chattrapatis. Thus, it is a town of a great historical importance. Being close to the city of Pune, it is a fast developing industrial city, while maintaining its status as a popular tourist spot. A thing to know about Satara City is that it is known for its great number of ponds and hence is called the 'City of Ponds'. The climate round the year is cool and is a main reason for attracting tourists from all over the country.
One of the main Satara places to visit is the Koyna Dam. It is a part of the Koyna Lake. The place is exquisitely beautiful and the surroundings are mesmerising. Any traveller can feel calmness seeping through his/her body by being in this place.
Satara is also home to many forts due to its deep historical significance such as the Ajinkyatara Fort, and the Sajjangad Fort. There are also many temples here like the Nataraj Mandir. The Chhatrapati Shivaji Maharaj Museum is also a place of unique interest for all tourists.
There are many places to visit near Satara such as the Kas Plateau, Kas Pathar Satara, the Bhairoba Hill, the Vajrai waterfall, Chaarbhinti, Kuraneshwar, Jarandeshwar, Thoseghar Waterfall Satara and many more.
Hotels in Satara are plenty as many tourists visit the area for its history and culture in the form of museums, forts, temples, etc while many go to enjoy the unique scenery of the place.
Places to Visit:
Ajinkyatara Fort and Sajjangad Fort are two of the most important historical monuments in the area.
A very well known place in Satara is the Chhatrapati Shivaji Maharaj Museum which contains unique relics from the days gone by.
Natraj Mandir is the most famous temple in the area which is a must visit place for the tourists.
Some other points of interests are the Chaarbhinti, Bhairoba Hill, Kuraneshwar, Jarandeshwar, Vajrai Waterfall, and the Kas plateau. The Koyna Dam and the Koyna Lake are also significant tourist spots boasting in natural beauty.
Distance From Pune : 112 Kms
Attraction:  Ajinkyatara Fort,Sajjangad Fort,Chaarbhinti, Natraj Mandir, Bhairoba Hill, Kuraneshwar, Jarandeshwar, Vajrai Waterfall, Chhatrapati Shivaji Maharaj Meuseum, Kas plateau
Restaurants:  Sai Biryani, Smokin' Joe's, Hotel Maratha Palace, Niky Bunts Family Garden Restaurant
Shopping : Sweet: kandi pedhe

Medical facilities near by: Symbiosis Hospital & Research Centre, Morya Hospital, Jeevan Jyot Hospital
Route description: Map will be helpful to reach Satara from Pune: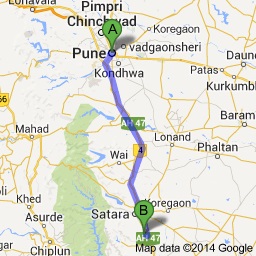 Emergency contact : SATARA CITY POLICE STATION, 02162-230580