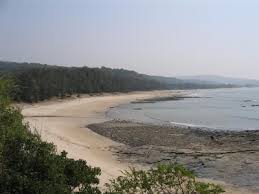 Information on Beaches near Pune – Varsoli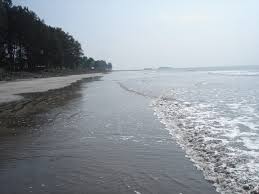 Place Description :
Varsoli is a town located 125 km from Pune which is famous for the Varsoli Beach. Ever wanted a quick getaway from Pune? Then Varsoli is the place for you. It is serene and away from the daily hustle and bustle of city life. The beaches are fantastic – clean and well maintained. It is perfect for families, couples and tourist groups. The weather too is great the whole year round.
Hotels in Varsoli are plenty considering the popularity of its beach. Hotel Samudra City, Indira Guest House, Paarijaat Holiday Inn, Ruturaj Inn, Samartha Cottages, Grand Hotel and Resorts, Ghanvatkar Bunglow Resort, Chirag Executive Hotel, Shivanjanli Holiday Home, Shri Sadguru Krupa Beach Resort, Alibaba and 40 Player, Hotel Ramakant, Hotel Ravikaran, Sea View Hotel, Sun Glow Resorts, Hotel Aarhaah, Hotel Shreyas, Hotel Hira Laxmi, Aashiana Hotel, Vringula, Azure Blue, Naomi beach Hotel, Aboli Hotel, Elysium Resorts, Sanman Beach Resort, and U Tropicana Alibaug are some of the hotels in the area. The hotels suit every requirement of the guests, budget or otherwise.
Varsoli Water Sports is very renowned and one of the best beaches near Pune. There is something for everyone in the various rides and games. People love to try out the sports at the beach and end up having a time of their life. The hotels have their own organised staff that takes care of the fun factor for all its guests. Most hotel actively organise such sports as they boost sales.
Water Sports are also a great way to unwind and let go. The feel of the surf, the luxury of lying on the beach for hours at an end, for spending quality time with family and friends, these are the reasons people choose to go to Varsoli and they are never disappointed.
Tourist Interest near Varsoli Beach:
Water sports attract people from all age groups and provide the much needed thrill to vacation seekers. The sports facilities at Varsoli are top notch and people end up having the time of their lived in the various adventures of the sea.
Distance from Pune: 125 km
Attraction: Varsoli beach
Restaurants and Hotels: Hotel Strand, Hotel Centre Point, Hotel Neeta's Inn, Kailash Parbat.
Medical facilities near By: Yash Hospital, Ashirwad Hospital, Kaivalyadhama Yogic Hospital And Health Care.
Route Description: Road Map will be helpful:

Emergency Contact: Lonavala Gramin Police Station located at Gavliwada, Lonavala, Maharashtra 410401. Khopoli Police Station located at Laxminagar, Khopoli, Maharashtra 410203. City Police Station located at Siddharth Nagar, Lonavala Maharashtra 410401.