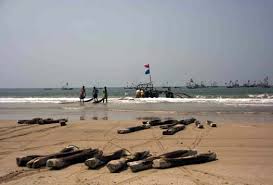 Information on Beaches near Pune – Dabhol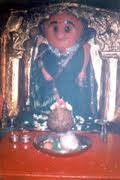 Place Description:
Dabhol beach is a really isolated black sand beach that is not visited by more than a dozen of visitors over the weekends is what attracts most visitors. The beach is surrounded by sheoak trees and lush greenery which is a great thing for lovers of nature. Truth be said, Dabhol is a unique place. It is full of natural wonders and has great weather. Local food is also good and the people are warm and friendly. The place is like a well kept secret in the Ratnagiri district of Maharashtra.
Dabhol Chandika Devi Mandir is one of the main attractions here. The temple is in a cave and the idol of the deity is said to have formed on its own. There is a long and dark passage which people have to pass through in order to visit the idol and no light other than oil lamp is allowed inside.  Every year during Shivratri the underground part of Chandika Devi temple is full of visitors, mostly pilgrims. A fresh water spring is there near this place that provides water throughout the year. This temple is said to have been visited by Chatrapati Shivaji Maharaja himself several times.
There are multiple places of interest in the region. There is the Shahi Masjid located near the port which is a very famous spiritual place for the Muslims. Tourists also have the pleasure of visiting the Dabhol creek which is formed at the place where the Chiplun River merges into the sea. Dabhol port was also a principal port in the South Konkan region between the 14th to the 16th century with ties with many countries.
Dabhol jetty is also a great experience for tourists. Whether it is for sightseeing or fishing, the jetty sure doe stake people places. Even dolphins can be seen from various spots on the sea which is a delight for all travellers.
Lastly, the Dabhol power plant is a new development in the region. Dabhol has been in the news because of this endeavour. The plant provides a boost to economy and great services to people in the region.
Attractions:
There are multiple religious places to be seen in Dabhol. Chief of them are the Chandika Devi Mandir and the Shahi Masjid.
The Dabhol Port and the jetty are two things that one must experience while in Dabhol. The jetty is useful for fishing expeditions or dolphin sightings.
The Dabhol beach is exclusive and secluded and is a must for tourists to visit for utter peace and relaxation.
Distance from Pune: 211 km
Attraction: Chandikadevi temple, fishing jetty
Restaurants and Hotels: Mody Villa
Medical facilities near By: Dr Gondhalekar Clinic, NIRAMAYA HOSPITAL (OLD), RGPPL Medical Centre.
Route Description: Map will guide to reach Dabhol from pune.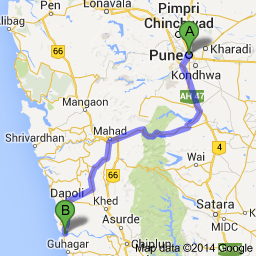 Emergency Contact: Dapoli Police Station, located at Dapoli, Maharashtra 415712. Dapoli Police Chowki, located at Dapoli, Maharashtra 415713. Police Station located at Khed – Shivtar Road, Khed, Maharashtra 415709.