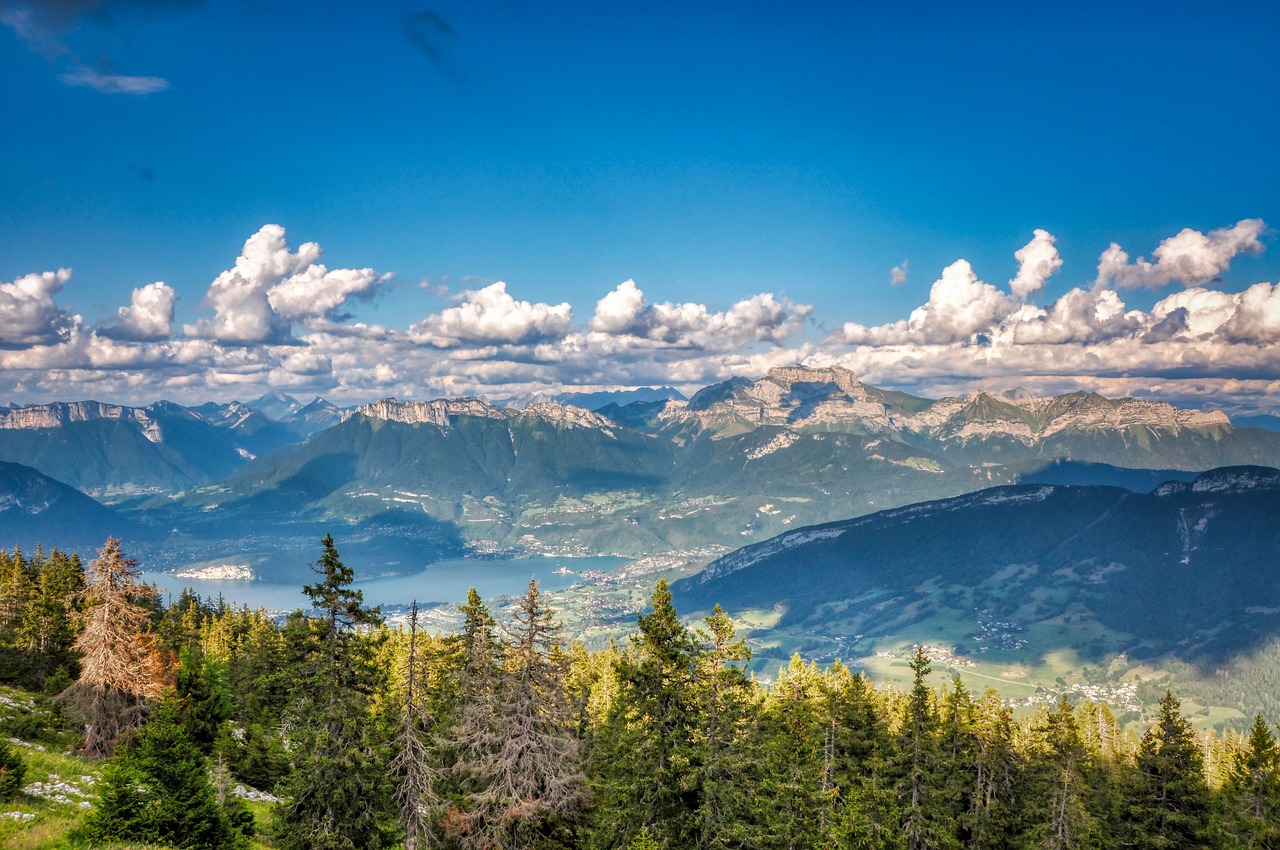 Everyone praises France for its cuisine and culture, but the nation also fascinates with its natural wonders, including the highest peaks in Europe, enormous canyons, lyrical rivers, thunderous waterfalls, fields of purple lavender, and coastlines made of pink granite that would make an impressionist painting come to life. For people who like to spend time outside, France is rich with breathtaking landscapes and natural wonders. We present to you six of France's most celebrated natural wonders, ranging from the glittering turquoise Gorges of Verdon to the ethereal pink salt marsh of Camargue. In this article, we will discuss the 5 best cities close to nature in France:-
1. Annecy
Annecy is well worth a trip. Visitors adore the charming ancient town's romantic atmosphere and the stunning natural surroundings. Visit its historical sites for a nostalgic experience, unwind on its pristine lake, and take part in once-in-a-lifetime adventures in the nearby mountains. The city of Annecy is well known for its lake, as well as its lovely old town and the main canal that runs through it. It truly is one of the city's highlights and it is one of the best cities close to nature in  France.
2. Biarritz
One of the French cities with the most international tourism is the well-liked town of Biarritz. There are many beautiful beaches there that provide decent surfing opportunities. The several golf courses in the city will be enjoyable to you if you enjoy playing golf. Biarritz is now regarded as one of the most desirable beach destinations in France and unquestionably among the most glamorous. The town is also rich in culture and history. Europe's surfing capital is located in Biarritz.
3. Colmar
The well-preserved old town, the city's various architectural treasures, and its museums, including the Unterlinden Museum, which contains the Isenheim Altarpiece, are all well-known for the city. Visiting Colmar is worth your shot. Its half-timbered homes, historic cathedrals, and educational museums will transport you to the mediaeval Alsace Region in a wonderful way. Its lovely maintained old town is ideal for date nights or alone exploration and is one of the best cities with natural landscape in France. Colmar is accessible by train as direct trains are available from Paris and Strasbourg.
4. Menton
Menton is renowned for its citrus, particularly for its highly prized, powerfully flavored lemons. Menton holds the Fete du Citron during carnival season, from mid to late February, to honor its citrus. A day outing to Menton is fantastic. The town is charming and moves more slowly than many other places along the French Riviera. The place is known for its warm weather and walking here can be quite an experience as the place is known for being picture-perfect and allows you to explore the streets. There are no airports and if you want to travel here then you have to locate in a city nearby and then use local transport there.
5. Cassis
It depends on your budget how much you are ready to spend in Cassis, but it is a great and extremely quaint place. It's up to you whether you want to spend a lot of money eating out every night or not. The main beach in Cassis is conveniently located in the centre of the village and at the base of the ancient mediaeval castle, it's considered as one of the best rural cities in France to live in. If you want a beach that is less crowded, quiet, and serene, away from the hustle and bustle of cities like Nice or Marseille, Cassis is the ideal laid-back place. Families can enjoy supervised swimming there from May to September.