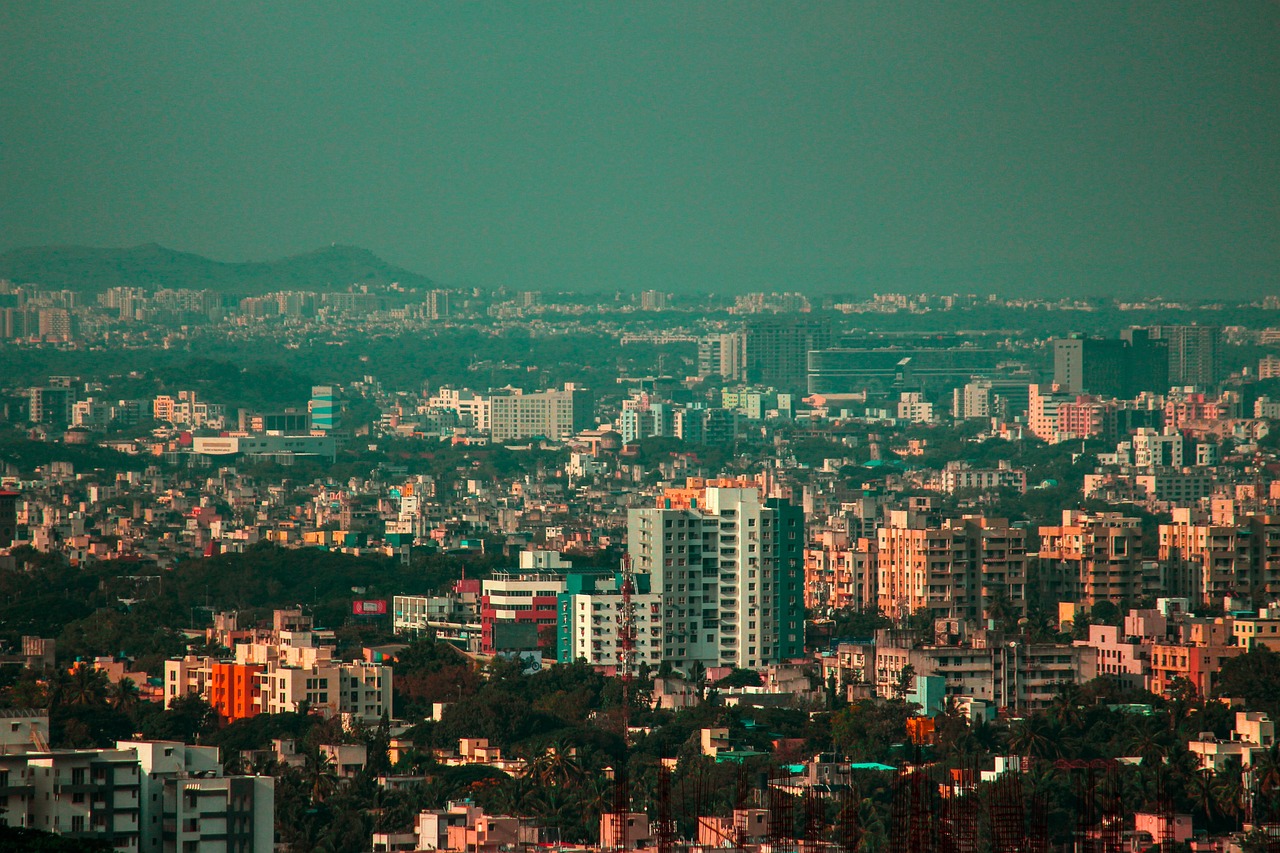 Pune, also known as the Oxford of the East, is a vibrant and bustling city in Maharashtra, India. It is a city rich in culture and history known for its famous educational institutions, IT hubs, and thriving business centers.  The city caters to the needs of different types of travelers, whether you are visiting for business, pleasure, or a family trip. Tourists look for the best places to stay in Pune when visiting the city.
Pune is a popular destination among tourists and visitors who come to explore its historical landmarks, natural beauty, and the city's unique charm.
Here are the top 5 best places to stay in Pune.
Koregaon Park
Koregaon Park is a trendy and upscale neighborhood in Pune, popular among the younger crowd and expatriates. The area is known for its high-end restaurants, cafes, and boutique stores. Koregaon Park is also home to some of the top hotels and serviced apartments in Pune. Some of the most popular hotels in Koregaon Park are the Conrad Pune, Marriott Suites Pune, and The O Hotel. These hotels offer world-class amenities such as swimming pools, spas, and fitness centers, making them perfect for those looking for a luxurious stay in Pune.
Hinjewadi
Hinjewadi is an upcoming IT hub in Pune and is a popular choice for business travelers. The area is home to several multinational companies, including Infosys, Wipro, and TCS. Hinjewadi has a range of hotels catering to business travelers' needs and meeting the budget of every traveler. Some of the excellent hotels in Hinjewadi are the Lemon Tree Hotel, Courtyard by Marriott, and Radisson Blu Pune Hinjewadi.
Shivaji Nagar
Shivaji Nagar is a central location in Pune, making it a convenient choice for travelers who want to explore the city's attractions. The area has a mix of budget-friendly and mid-range hotels, making it suitable for different types of travelers. Some of the popular hotels in Shivaji Nagar are The President Hotel, Hotel Shivkrupa, and The Pride Hotel.
Camp
Camp is one of the oldest and most historic neighborhoods in Pune. The area is known for its colonial-era buildings and landmarks, such as the Aga Khan Palace and the Osho International Meditation Resort. The camp has boasts of some of the best hotels in Pune to stay in plus a range of mid-range hotels that offer comfortable and affordable accommodation. Some of the leading hotels in Camp are the Hotel Aurora Towers, Hotel Sagar Plaza, and Hotel Sunderban.
Viman Nagar
Viman Nagar is a popular neighborhood in Pune, close to the airport. The area has a range of budget-friendly and best places to stay in Pune that cater to the needs of business and leisure travelers. Some of the popular hotels in Viman Nagar are the Hyatt Pune, Four Points by Sheraton, and Novotel Pune.
Pune is a city that has something for everyone, whether you are a business traveler or a tourist. There are many places to stay in Pune that cater to the needs and preferences of different types of travelers. The top 5 best places to stay in Pune are Koregaon Park, Hinjewadi, Shivaji Nagar, Camp, and Viman Nagar. Each of these areas has a unique charm and offers a range of accommodation options to suit every budget and preference.