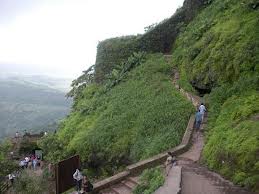 Information on Forts near Pune – Sinhagad fort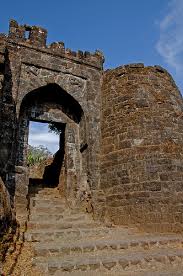 Place description :
If the holiday is with your family and kids then let them know about the many forts near Pune and grant them a perfect trip at Sinhagad Fort. Located in Thoptewadi, Pune, Sinhagad Fort is famous for the many battles that had been fought here. In present day, it serves as a destination for history buffs and photo fanatics. It is open all days of the week from 9:00 AM to 7:00PM, at a minimal entry cost.
Sinhagad Fort history is unique. It is said to be in existence for 2000 years. It has been under mnay rulers and dynasties. In the recent past, it has seen plenty of battles, most famous of which is the Battle of Sinhagad which took place in 1670. The place was previously referred to as Kondhana.
The Sinhagad Fort Trek is also a very attractive venture for all tourists. It offers some good exercise, a sense of adventure, great views along the way and a peaceful and calm environment.
Places to visit near Sinhagad Fort are the Ghadge Botanical Garden, the Panshet Dam, the Khadakwasla Dam, and the Varasgaon Dam. All the mentioned places are very beautiful with picturesque surroundings. The National Defence Academy Khadakwasla Pune is also located near Sinhagad. There are two water parks in the neighbouring areas called Krushnai and the Plezar Point.
Sinhagad is also a weekend destination for many. It offers the opportunity of getting away from the city for a couple of days with family, friends or loved ones. It can also be visited alone by those wishing to have a peaceful time in solitude, unwinding away from the mad rush of the city.
There are also some other tourist spots which can be explored in the region like Lavasa, Vasargaon, Panshet, Khadakwasla, Nilkantheswar and Temgarh. The routes to all these places are very scenic and travellers are assured that they would never run out of things to do here.
Places of Interest :
Sinhagad Fort is one of the prime picnic spots near Pune. It is also a camping ground. Many people in love with nature and natural surroundings come here for camping. However, smoking, alcohol consumption and non-vegetarian food is prohibited here.
Trekking is the most famous activity while visiting Sinhagad Fort. There are many treks organised from certain spots till the fort itself or treks in the nearby areas. The weather, lush green environs, and points of interest make the trek more interesting.
Distance From Pune :25 Kms
Attraction: Picnic spot, trekking
Restaurants: Skye, Sheetal Lunch Home, Thai House
Shopping : Diet Gole Market area for shopping
Medical facilities near by: Maharashtra Medical Foundation ( Ratna Memorial Hospital)
Route description: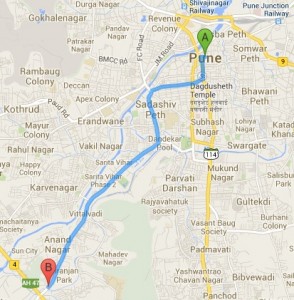 Emergency contact :