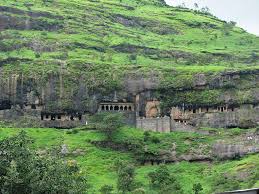 Information on Tourist places near Pune –  Junnar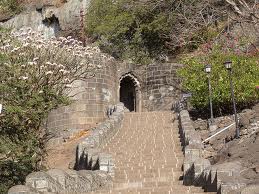 Place description :
Junnar is among the many vibrant tourist places near Pune where relaxation and making yourself out from all boredom are some of the most common terms. Junnar is situated at the base of Sahyadri Mountains with a very fertile surrounding land. It is famous for Ganesh festival as well as having the largest density of leopard population within the 500 square kilometre. Also, the Naneghat caves are a major tourist attraction in Junnar, adding spice to tourism in Maharashtra.
There are plenty of places to see and visit in Junnar. Like the Sivneri Fort which is famous for being the birth place of the great Shivaji Maharaj, or the wonderful and historical towns of Lenyadri and Ozar. For some spiritual visitations, you can visit the renowned temple such as the Khireshwar Temple and the Kukadeshwar Temple. Naneghat is also an important destination in the area as it is a mountain pass in the Western Ghats near Ghatgar, amidst perfect tourist attractions in Pune.
Junnar Caves are a must visit place if one is in the region. They belong in the time frame of the 2nd Century BC and the 3rd Century AD. They have beautiful sculptures and carvings. Places to visit near Junnar are the Lenyadri caves, dating as far back as the 1st and 3rd century AD and located near the Kukadi river, and the Vigneshwara Temple is Ozar, situated about 10 km away from Junnar and home to the famous Ashtavinayak shrine in Maharashtra.
Junnar Fort is the most distinguishable place or piece of architecture in the region. It provides great views of the surrounding areas, which include mountains, rivers, and valleys.
There are some really good Junnar hotels in the vicinity. Junnar is till now not besieged by tourists and hence has an aura of exclusivity and solitude preferred by many willing to get away from the hustle and bustle of the city when you are searching for places in Pune to visit.
 Places of Interest:
Naneghat is a mountain pass in the Western Ghats and is located near Ghatgar, Iddgah, Tuljalena, Manmodi and Sivaneri cave temples.
The main river in the region is the Kukadi River. It is home to some beautiful surroundings.
A place of great importance is the Shivneri fort which is renowned for being the birth place of Shivaji.
Other forts, caves, temples in the area contribute to the attractions in Junnar.
People also come here for the leopard sightings as it is home to the largest density of leopard population with 500 sq km.
Distance From Pune : 93  Kms
Attraction: Naneghat: a mountain pass in the Western Ghats range near Ghatgar,  Iddgah, Tuljalena, Manmodi and Sivaneri cave temples
Restaurants:Hotel Poonam, Hotel Raj Darbar, Hotel Rajmahal
Medical facilities near by: Tulaja Bhavani Hospital, Kulkarni Hospital, Dr. Junnarkar Hospital
Route description: Map will guide to reach here :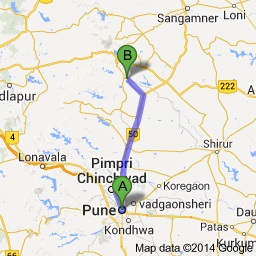 Emergency contact :Police Station: (02132) 222033