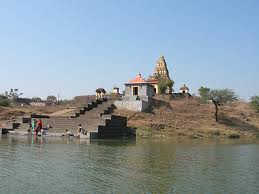 Information on Historical places near pune – Tulapur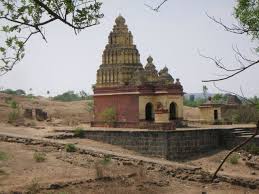 Place description : 
Almost all historical places near Pune have their own significance and unsurprisingly Tulapur speaks its own with its magnificence sculpture, art and architecture.  Tulapur is a village of great historical importance but it is among the lesser revered. Aurangzeb had executed Sambhaji, hacked his body and strewn it into the nearby river. Some brave villagers had retrived the pieces, sewn them up and cremated him as a sign of defiance against the emperor and against Auranzeb's wishes.
Sambhaji's friend, the poet Kavi Kalash was also with him when he faced Aurangzed. He too died in the fight and was cremated along with Sambhaji.
Tulapur is situated at the confluence of rivers Bhima, Bhama and Indrayani and besides being a point of interest to history buffs, the place is a tourist spot for an amazing view of the river and the serene environment. It is called a Triveni Sangam as three rivers meet here.
The Samadhi or the cremation side is on the south side of the town of Tulapur, that is, in the neighbouring town. Tulapur Sambhaji Maharaj Samadhi is located in Vadhu. However, the towns are twin sisters and people come here to pay their last respects and express their adulation for the great sambhaji Maharaj.
There is a renowned temple in the area dedicated to Lord Shiva. It is visited by the locals and can be a sourse of attraction for the tourists.
There are many points of interest in Tulapur. They are the Ghat on the River, The Sunset Point, the Boating Point, H B P Shri Raoji Buva Desai's Shrine, Shri Khandoba Temple, Shrine of Kavi Kalash, Shri Vishnu Mahaballareshwar Temple, Triveni Ashram, Dehu, Shrutisagar Ashram, Rajangav – Shri Maha Ganapati, Theur – Shri Chintamani, and Devachi Alandi.
Attractions:
There are many religious places such as temples in the area like the Temple of Sanganeshwar, Shri Vishnu Mahaballareshwar, Shri Khandoba Temple, Triveni Ashram and many more.
The place is of historical significan because it is where Auranzeb murdered Sambhaji Maharaj. His shrine is located in the nearby town of Vadhu. There are many other shrines which pay their homage to other great people like Shrine of Kavi Kalash, Shrine of Shri Swami Rudranath Maharaj, and the H B P shri Raoji Buva Desai's shrine.
There are some other points of interest in the area like Triveni Sangam, the Ghat on the River, the Sunset Point and the Boating Point.
Distance From Pune :31 Kms
Attraction:Temple of Sangameshwar, Triveni Sangam, Shri Vishnu Mahballareshwar Temple, Ghat on the River,  Shrine of Kavi Kalash, Shrine of Shri Swami Rudranath Maharaj, H B P shri Raoji Buva Desai's shrine, Shri Khandoba Temple, Sunset point and boating point
Restaurants: Sonali Restaurant And Dhaba, Pune Nagar Road, Lonikand, Tulapur Phata, Near Shravni Hotel, Pune-412216
Shopping : Natural products
Medical facilities near by:
Route description: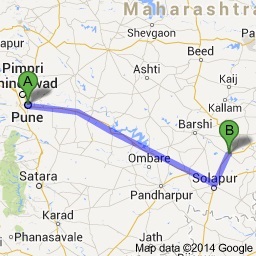 Emergency contact :  Police Station: 02471-242028