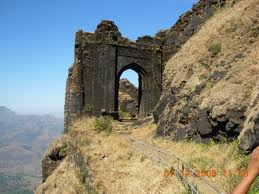 Information on Historical places around Pune – Vadhu
Place description : 
If vibrant history is your subject of choice, then let the historical places around Pune speak their times. Like Tulapur, Vadhu is a place of historical interest as Sambhaji was cremated here. His shrine is located in Vadhu, making it as important as Tulapur. This place is preferred by people interested in exploring historical places around Pune and specially Vadhu for The shrine of Shri Chattrapati Sambhaji Maharaj.
Vadhu is also a place where history meets spirituality. The Sangameshwar Temple pays ode to that. No visit to Vadhu should be completed without visiting this holy place. The temple is localted on the edge of the confluence point of the three rivers – Bhima, Bhama and Indrayani. No wonder that the name of the temple bears testimony to the location, as sangam actually means a confluence. The temple is surrounded by a beautiful landscape thus making the visit serene and special.
The Sambaji Maharaj Samadhi is what people come to Vadhu for. Sambhaji Maharaj was captured in Sanganeshwar. He fought vialiantly against Aurangzeb but was brutally murdered in Tulapur by him. Against the orders of Aurangzeb and the Mughal Empire, Sambhaji Maharaj's last remains were cremated by the courageous villages in the town of Vadhu. Sambhaji's friend, the poet Kavi Kalash was also with him when he faced Aurangzed. He too died in the fight and was cremated along with Sambhaji.
Tulapur is located 40 km northeast from Vadhu. Tulapur is located at the confluence point of the rivers mentioned above. Tulapur's original name was Nagargaon. Vadhu Tulapur together make for one of the oldest and most significant places in Marathi history. The past echoes in this place making it hauntingly beautiful and worth a visit.
Places of Interest :
The shrine of Shri Chattrapati Sambhaji Maharaj is all the attraction one could need to visit the area. It is one of the main historical places in the region. It is also very close to the city of Pune making it worth a day trip. It helps in soaking up local history.
The place is also beautiful, especially the confluence points of the rivers. The Sangameshwar temple is located at the point and must not be missed.
Distance From Pune : 31 Kms
Attraction: The shrine of Shri Chattrapati Sambhaji Maharaj
Restaurants: Bharat Chicken Centre, Angoor Bar And Family Garden Restaurant (Restaurants are in Hadapsar 30kms away)
Shopping : Few small gift shops available
Medical facilities near by: KEM Hospital
Route description: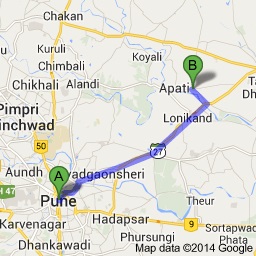 Emergency contact :