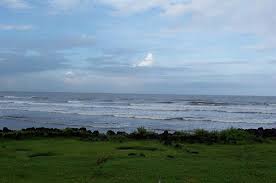 Information on Beaches near Pune – Ladghar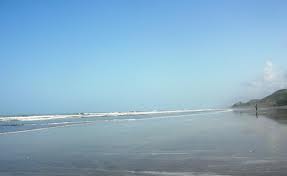 Place Description:
Ladghar has storage of unspoiled landscape and is known for its serenity and is great for tourists for a laid back holiday.  Since this place is undeveloped compared to others around it so the scenic beauty is totally untouched and intact which the tourists could really enjoy.
The Ladghar Beach has an amazing coastline and the sand is soft. The water is accessible for swimming so people with the urge to take a dip in the waters can get their desires fulfilled. The place is locally referred to as 'Tamas Teertha'. A fascinating fact is that some part of the sea along this beach appears to be red which looks really beautiful at sunset. One can also find colourful pebbles and rock along the shore which is the best rock collectors could ever get near a beach.
There are a multitude of Ladghar beach resorts for travelers to stay in. The resorts are well known for their services and facilities and cater to every need of the guest. Owing to the seclusion of the place, it is not subject to the mad rush of tourists. People can actually get the ultimate peaceful experience that they seek in a holiday. Local cuisine is also a great attraction for tourists as it is simple delicious.
The beach has religious value and people believe that taking a dip in the water is good for the soul. There are two very famous temples in the area – Valeshwar temple dedicated to Lord Shiva and another dedicated to Lord Datta which is situated on top of the hill.
Overall, the place is suited to weekend getaways with family or friends. Be it for walking along the beach or navigating its difficult shoreline in certain places for exercise, going out on sea trips to look at dolphins, catering to the spiritual needs by visiting the temples, enjoying the fascinating sight of the red sea, or simply lying back and staring into the horizon, Ladghar provides every attraction to make your holiday a memorable one.
Places to Visit:
Parshuram Temple is a great tourist attraction with its architecture from the Peshwa regime and beautiful scenery.
40 km from Ladghar is Unhavare which is on the bank of a small river and home to sulphur hot springs and is a must see if one is on a long trip in the area.
Tamas Teertha is the reason people visit the area. The sky, sea, and sand acquire shades of red and the sight is simple mesmerising. Sunsets and sunrises are the most beautiful times of the day.
Good food can please any heart and soul. Local cuisine should not be missed on a trip to Ladghar.
Distance from Pune: 193 km
Attraction: parshuram temple
Restaurants and Hotels: Pears Beach Resort, Chaitanya Nivas, Blue Ocean, Sagar Ratna, Sea Point.
Medical facilities near By: Bhatkar Hospitals, Government Hospital, Vanita Hospital.
Route Description: Map will guide to reach Ladghar.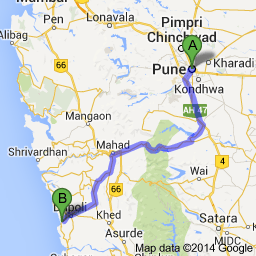 Emergency Contact: Dapoli Police Chowki, located at Dapoli, Maharashtra 415713. Dapoli Police Station, located at Dapoli, Maharashtra 415712. Harnai Police Station, located at Bazar Mohalla, Harnai, Maharashtra 415713.