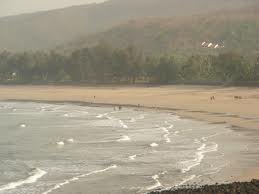 Information on Beaches near Pune – Akshi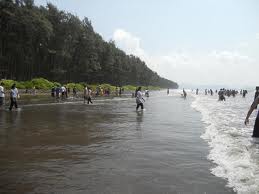 Place Description:

Akshi is one of top tourist and weekend destinations for the city folk in Maharashtra. Akshi is visited by many tourists all the year round due to its adventure sports in the warm Arabian Sea. The blue waters and the white sand beach create a beautiful ambiance for all travelers to enjoy. Tourists come here as nature merges with adventure sports giving people the ultimate vacation where they can have the time of their lives. The calm sea and the Suru trees along the coastline creates a serene environment where one can get away from their busy lives and take a deep breath and simply relax.
Akshi beach is very often used for shooting ad films and serials. The sea is real flat in here which is a plus point for children and ladies as well. Children can enjoy by walking along the distance towards the sea where it is flat. There are several temples near Akshi beach which totally complements the religious effect of the place.
Birdwatchers will have the time of their lives in Akshi. There are many varieties of birds which inhabit the region as well as migrate here. Waders and great knots almost always cover up the entire beach area.
One of the places of interest nearby is the Colaba fort which is an easy traveling distance from Akshi. It is a very popular fort in the region and is a must visit place for all travelers.
Akshi beach is real close to the Nagaon beach. The twin beaches are emerging as perfect spots to create the best holiday ever. While Akshi is truly the beach for lying back and unwinding, Nagaon is the hotbed for water sports. Parasailing, jet skiing, speed boats are all available here.
Akshi beach cottage is a good way to staying in this region. There also many hotels in the vicinity due to the popularity of Akshi as a shooting destination.
Places to Visit:
Water sports are a great tourist attraction for people visiting Akshi. For children there are the banana boat rides which can also be availed by adults. One could also take a spin on the speed boat. For the more adventurous, there is para sailing and jet skiing options.
Akshi beach is a really secluded beach meant for long walks with nothing but the sound of waves accompanying you.
Bird watching in Akshi is a great pastime for the lovers of nature as Akshi is home to many varieties of birds.
Distance from Pune: 142 km
Attraction: banana ride, speed boat, horse cart, paragliding
Route Description: Map will help to reach Akshi from Pune: