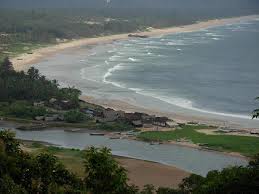 Information on Beaches near Pune – Vengurla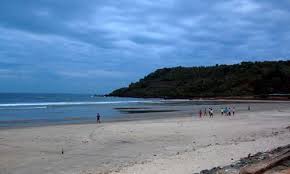 Place Description:
Vengurla City is a town in Sindhudurg district of Maharashtra, India. It lays just North of Goa. Needless to say, it is a vibrant locale for tourists and locals alike. Need to know why? Vengurla has a rich culture and oodles of charm. Its heritage has stood the test of time and emerged victorious. It has been a historical place since the times that it was burnt to the ground, twice, and it still rebuilt itself. It has subject to many plunders and attacks between 1664 and 1812. The Vengurla Rocks, lying north-west to Vengurla is called the Burnt Islands. People looking for a place with a story to tell and those wishing to explore the past, will find solace in Vengurla.
Vengurla Bandar is also host to great architectural marvels. A number of temples including those of Shri Rameshwar, Shri Mauli at Redi and Shiroda, Shri Vetoba at Aravali, Shri Navadurga at Kanyale, and Shri Ravalnath, Shri Sateri and Shri Ganesh at Redi, can be found at the Vengurla Taluka. This is an added attraction to the spiritual traveler searching for the perfect getaway place near Pune and for those looking to unwind and be at peace.
In addition to this, this place is also surrounded by a semicircular range of hills which are a hotspot for lush greenery. These hills have a variety of trees like coconut, cashew, mango and berry trees. People enjoying nature can have their fill during their stay and also soak up the excellent climate.
For the lovers of the ocean and the beach, the Arabian Sea lies on the West of Vengurla and one of the best beaches near Pune. The beautiful white sands of Vengurla Beach welcome every weary traveler and offer the perfect vacation. Those looking for the perfect Vengurla Beach Resort, there are plenty of options to choose from. The Jetty in Vengurla was a set up made by the Dutch, further proving its rich and diverse background. During the rule of Chatrapati Shivaji, Vengurla was an important trading port. In fact, many trades took place via this port which is why it's of great significance today.
Just adjacent to Vengurla is Malvan. The cuisine at Vengurla Malvan is delectable and delicious. Malvani cuisine is unique from Konkan food and is a must try for all tourists. The place is also known for its handicrafts, thus, one could take back beautiful mementos to commemorate their stay here.
Places of Interest:
Forts: Sindhudurg and Padmagad in the Malvan area of Vengurla.
Temples: Shri Rameshwar and Shri Mauli at Redi and Shiroda, Shri Vetoba at Aaravali, Shri Navadurga at Kanyale, and Shri Ravalnath, Shri Sateri and Shri Ganesh at Redi are wonderful places to see and explore.
Beach: Vengurla Beach or Navabag Beach welcome one and all into digging their toes in the pristine white sand and endless blue span of water.
Distance from Pune: 394 km
Attraction: Shri Rameshwar temple, Shri Mauli
Restaurants and Hotels: The Mandala, Montego Bay Beach Village, Go-Ym, Hotels Arambol Plaza Goa.
Medical facilities near By: Kashalikar Hospital, Sanjivani Hospital, Homeopathic Hospital, St Lukes Hospital.
Route Description: Map will be helpful :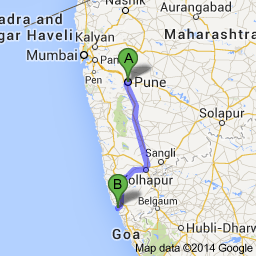 Emergency Contact: Vengurla Police Station located at Camp Road, Vengurla, Maharashtra 416516.