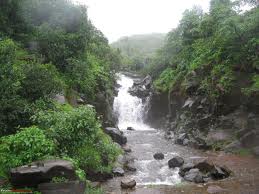 Information on Travel places near Pune – Shivtharghal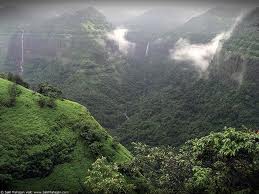 Place description :
Among the many travel places near Pune, Shivtharghal has become one of the most popular destinations to be explored.  Shivtharghal is 34 kms from Mahad. It contains beautiful caves and waterfalls and the best time to visit is during the rainy season. Samarth Ramdas wrote Dasbodh here and this gives the place some historical importance. Shivtharghal can be reached via road and some enthusiastic hikers love trekking too.
The Shivthar Ghal is home to a very famous cave. The cave was found in 1930 by Shri Shankarrao Deo belonging to Dhule. The area, that is, of the cave and its surroundings has undergone renovation with the formation of the Samarth Seva Mandal in 15950. It is very well maintained. The main feature is that the cave is located under a beautiful waterfall. It gives the place an exotic decor. The lush greenery, fantastic views, the splashing water, and the cave underneath gives a very mystic feel to the place.
There is also a Ramdas Swami Temple in the campus, attracting those witha spiritual bend of mind. There is also provision for a dining hall and accommodation. Visitors can have the Prasad at the dining hall between 12 and 1.30 pm. The Prasad consists of a Moongdal Khichdi.
An important figure during the Maratha reign, Samarth Ramdas is said to have lived in the area for about 22 years. According to history, it is believed that Samarth Ramdas and Shivaji met for the first time in the campus of the cave.
Places to visit in the vicinity of the Shibthar Ghal are Mahad and Tahimini. Both are places with unique history and architecture. Other places which are worth visiting for the tourists are the Varandha Ghat, located in the Sahyadri Mountain range, and the Neera-Devghar Dam. Both these places are steeped in natural beauty sure to blow any traveller's mind away.
Jalsrushti Island Resort Mulshi is a great place to visit or stay in and is very famous in the region. Mulshi is located beside a huge lake and is surrounded by lush greenery. The Mulshi Ghat is an important tourist destination in the region and very accessible from Shivthat Ghal.
Places of Interest:
The NeeraDevghar Dam is a must visit place if one is visiting Shivthar Ghal. It is surrounded by wonderful views of the mountains. The endless water gives a sense of peace and calm to the traveler tired from the city rush.
Waterfalls in Varandha Ghat are attractive to one and all. There is something insanely beautiful and gorgeous about the water splashing down and the sounds that tend to draw out all the worries from the mind. Tahmini is also home to some beautiful waterfalls. Their beauty has to be seen to be believed.
Distance From Pune : 110 Kms
Attraction: Neera-Devghar dam,  waterfalls at Varandha ghat, waterfalls in tahimini
Medical facilities near by:
Route description: Map will be helpful :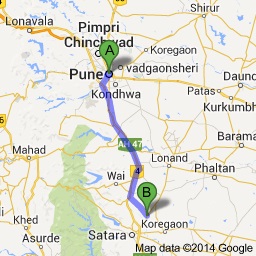 Emergency contact :Mahad Taluka Police Station: 02145-222254