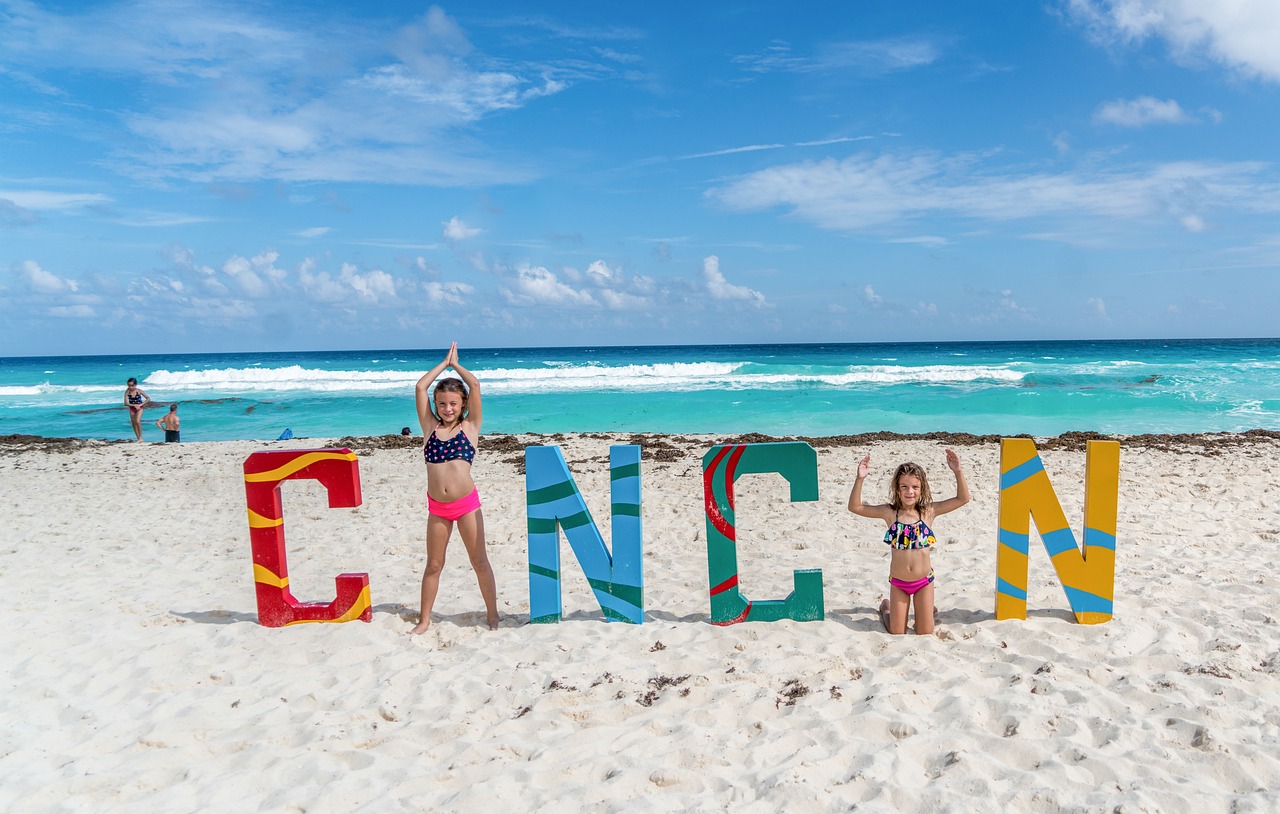 Mexico, a vibrant country, has something for everyone, from stunning beaches to ancient ruins. Call it an all-in-one country, and you are not wrong at all. Here are the five best family friendly places in Mexico that guarantee a memorable and enjoyable experience for the whole family.
Cancun – A Tropical Paradise for Families
Cancun is famous for its serene beaches and turquoise waters. This tropical paradise for families is located on the Yucatan Peninsula. Take your kids for a day out at water parks like Xel-Ha or Wet'n Wild. Explore the underwater world together through snorkeling or enjoy a thrilling boat ride to Isla Mujeres. Cancun also boasts several family-oriented resorts that offer dedicated kids' clubs and entertainment programs, ensuring a delightful stay for the
entire family.
Mexico City – A Cultural Marvel for All Ages
Mexico City, the vibrant capital of Mexico, reflects the definitions of history, art, and culture. Plan a trip to the ancient ruins of Teotihuacan with your family to explore the unseen. where you can climb the iconic Pyramid of the Sun. Don't miss Chapultepec Park, a sprawling green oasis, where you can visit Chapultepec Castle and enjoy boat rides on the lake.
In Mexico's case, no specific nationwide tourist tax applies uniformly to all visitors. However, some municipalities or states may impose a local tourist tax Mexico or a fee on tourists.
Tulum – Beaches and Ruins in Perfect Harmony
Tulum, situated along the Riviera Maya, combines stunning beaches with fascinating ancient ruins. Explore the well-preserved Tulum Ruins, perched on a cliff overlooking the Caribbean Sea, and learn about the rich Mayan history. Afterward, head to the beautiful Tulum Beach, known for its clear blue waters. There are several water activities, including kayaking, snorkeling, and paddle boarding, that provide endless fun for the whole family. Tulum offers a unique and sustainable experience for nature-loving families.
Puerto Vallarta – A Tropical Haven with Family-Friendly Charm
This is renowned among travelers for its hospitality, picturesque beaches, and vibrant arts scene. Visit the El Malecon boardwalk, where you can admire the intricate sand sculptures and enjoy street performances. Take your family on a boat tour to spot dolphins and whales in the Bay of Banderas. Explore the lush Sierra Madre Mountains on a guided jungle adventure. Note it down! This is undoubtedly one of the finest family friendly places in Mexico.
Playa del Carmen – Fun and Sun for the Whole Family
Playa del Carmen is a coastal town located along the Riviera Maya offering a perfect blend of relaxation and entertainment. Spend your days on the ecstatic beaches or exploring the colorful coral reefs through snorkeling or diving. Visit the Xcaret eco-archaeological park, where you can witness spectacular cultural performances and swim in underground rivers. The place also provides excellent shopping and dining opportunities. With its wide range of family-oriented attractions, Playa del Carmen is an ideal choice for a fun-filled family vacation.
Final Words
The range of family-friendly destinations you will find in Mexico is perfect for every age group. With the perfect combination of culture, natural beauty and heritage properties, it is an ideal family vacation destination. Thanks to its stunning beaches, ancient ruins like Chichen Itza, vibrant cities like Mexico City, delicious cuisine, and lovely people, the country promises unforgettable experiences that cater to all ages and interests.
Whether you're seeking cultural immersion, beach relaxation, or adventurous activities, Mexico has it all. Cancun, Mexico City, Tulum, Puerto Vallarta, and Playa del Carmen are just a few examples of incredible places that provide unforgettable experiences for the whole family. So, start planning your next family tour to Mexico.