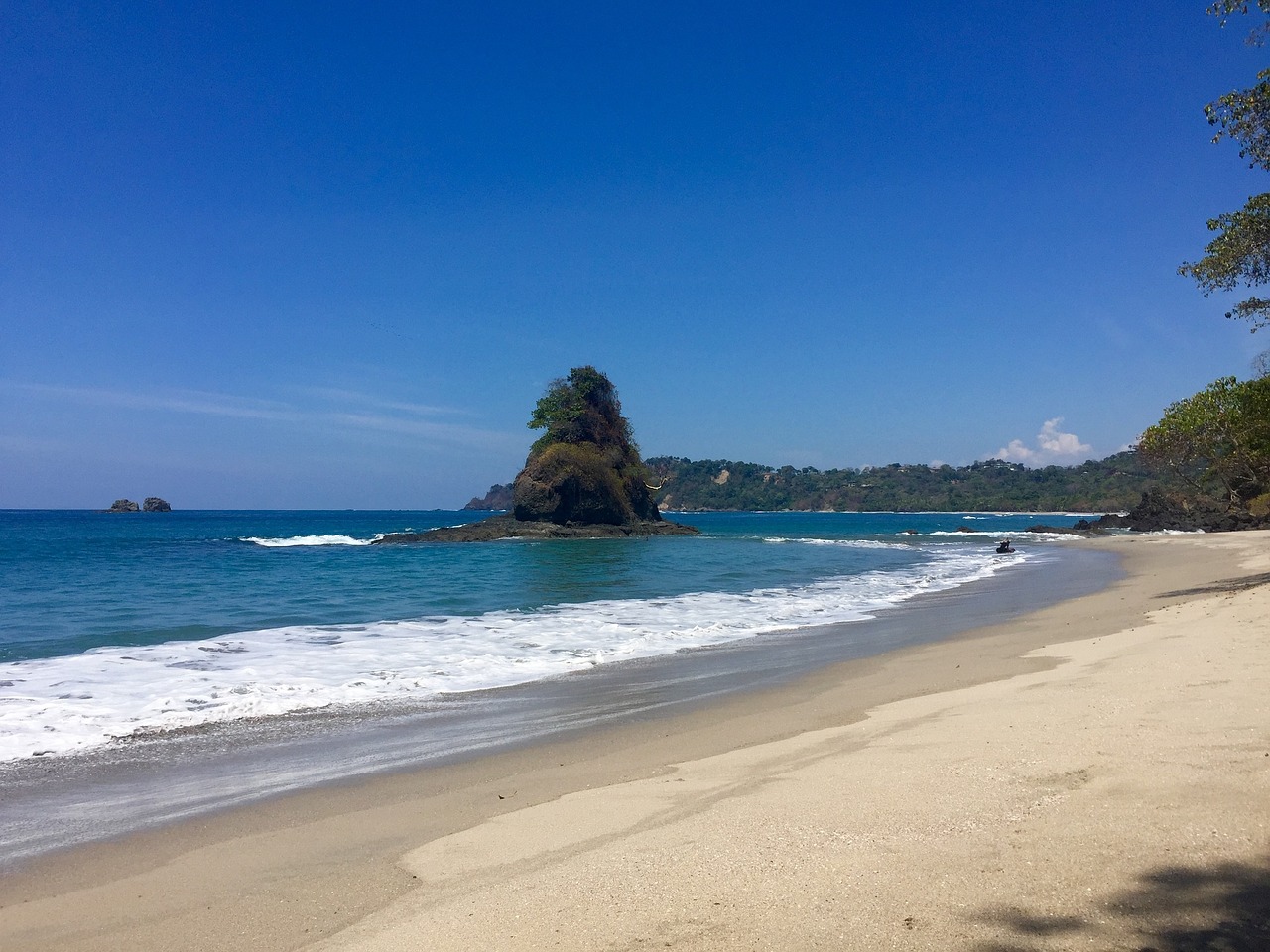 Are you visiting Costa Rica sometime soon? Costa Rica is an unforgettable country whose charms are legendary: it's no wonder that it reaches the top of many bucket lists year after year. Over a quarter of this country's landmass is protected habitats, which means that you have boundless parks to visit that each have their own unique charms.
There's so much on offer in Costa Rica, but a true highlight is its stunning natural diversity and breathtaking landscapes. Interestingly enough, Costa Rica is home to six different species of wild cat: the jaguar, puma, jaguarundi, ocelot, margay, and oncilla. You can also visit both the Pacific and Atlantic oceans during your stay in this country, meaning that you can experience two separate ocean ecosystems through boating, snorkeling, SCUBA diving, or kayaking.
With all these marvelous qualities, you might be wondering if there are accommodations that are just as incredible – and there are! Costa Rica is famed for its luxury vacation rentals, some of which can accommodate up to 24 people. These villas, such as Vista Hermosa Estate, provide a classy backdrop to your Central American vacation, ensuring that you're entirely comfortable the minute that you arrive. Today, we'll discuss why luxury vacation rentals are the perfect choice for large groups, such as weddings, family reunions, and milestone birthdays or anniversaries.
There's no need to compromise on quality or activities if you rent a private villa
With large groups comes a variety of different considerations. Some people, especially grandparents or elderly relatives, might have mobility issues, while younger travelers may need frequent naps and a safe place to play. Still other factors are peoples' interests: some group members may want to dive in all the natural splendor that Costa Rica offers, but some would rather take it slow and relax back at the hotel for most or part of the day.
That's why a luxury villa is the perfect option for larger groups, because its luxurious features will mean that no one will feel like they're missing out if they spend a day simply relaxing. With a large social area on the top floor, visitors can engage in a variety of activities that will make the day pass in a finger snap, such as swimming in the pool, lounging on the balcony, watching TV, or enjoying cocktails.
For those who need a rest during the day, they can easily pop down to their room for a nap, then return to the party on the top floor. It's a great option for everyone to have their needs considered without feeling as if they are intruding on someone else's day.
You'll enjoy some of the best views in Costa Rica, all to yourself
Costa Rica is unbelievably scenic, and with all that beauty comes many people all eager to experience their own slice of heaven. The tourism industry is huge here, so it stands to reason that many of the public beaches and trails are very crowded all throughout the year, which can really spoil your pictures and make sightseeing less enjoyable.
You have none of those problems when you book a luxury vacation rental, because you'll have some of the greatest views imaginable without needing to jostle others for space. Many of these villas, such as Vista Hermosa Estate, overlook the Pacific ocean, letting you see for miles in any direction across the surf. There are private beaches, which allow you to take a morning dip without having to get up incredibly early to beat the crowds. You're also close to the jungle, so you can pull up your binoculars and spy on interesting animals right from the balcony. It's perfect for those who want to take inspired travel photos and be the envy of all their friends!
All the finest food will arrive at your plate without even leaving the villa
Most of the time, we want to leave the comfort of our hotel and search out different restaurants, as many hotel restaurants are a bit hit or miss. This becomes more difficult when you have a larger group, because reservations can be a hassle when you have a party of 8 or more. However, you don't have to worry about either of these problems – finding good food, and making reservations – if you stay at a luxury vacation rental, because you'll have access to a chef to make you splendid meals on demand.
You can head to the dining area whenever you're ready, with no need to dress up or go driving to find the restaurant, and you'll enjoy the finest produce and meats that Costa Rica has to offer. Better yet, you can be assured that the chef will accommodate any special dietary restrictions without concerns.
It's clear that visiting Costa Rica is a dream come true, and that dream only becomes sweeter when you book a luxury vacation rental. You'll never regret joining all your loved ones to enjoy the splendor of a private villa here in magical Costa Rica, a Central American country like no other.