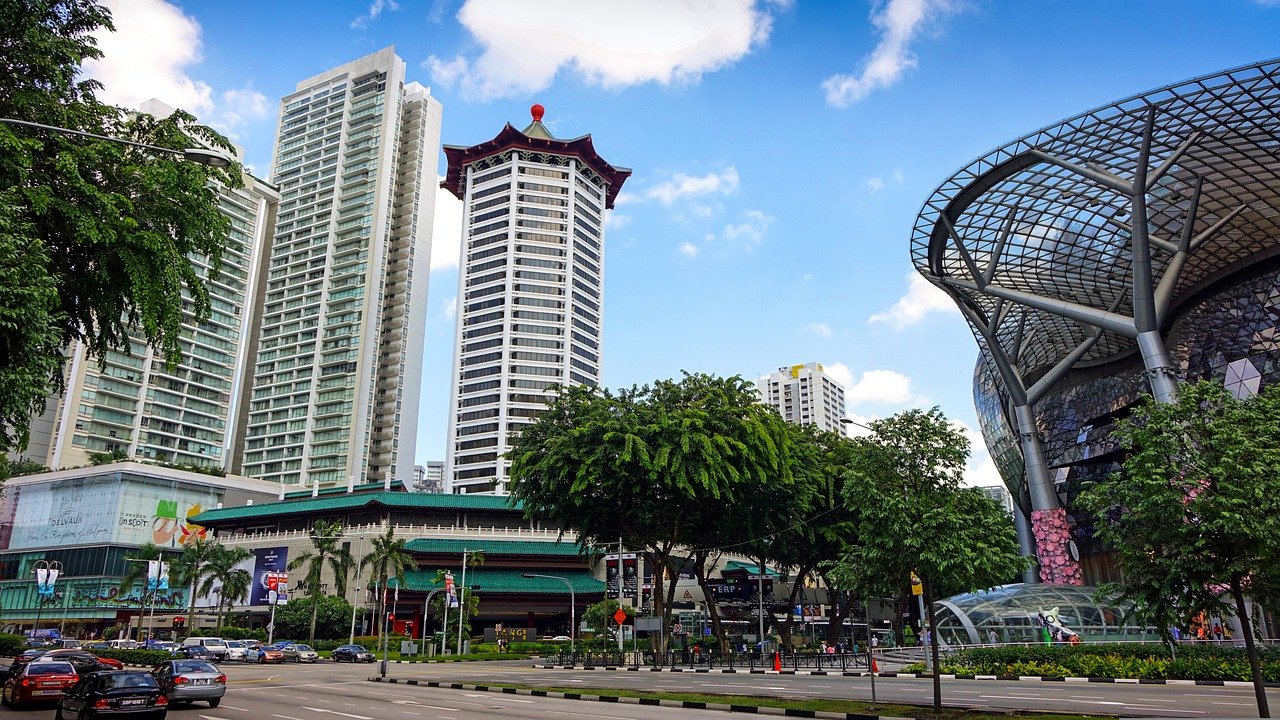 Singapore is a wonderful travel destination since it is a colorful, energetic, modern, dynamic, and self-developing country. Singapore is an island country that is surrounded by water, in addition to its rich greenery. Along the nation's coastline is the miles-long East Coast Park, which features beaches, majestic trees, picnic and camping places, and a variety of outdoor activities. One of the biggest maritime harbors in the world is located in this nation, If you relocate here with family, education is excellent, and you will easily make new acquaintances. In this article, we will tell you about the 5 things that make Singapore worth travelling.
1. Orchard Road
Singapore is no different from other tourist attractions in having a shopping area. You can basically get anything you need in this shopping district, which is known as the Orchard Road, which serves as a major shipping hub. With twenty-two malls, six empty department stores, and hundreds of little shops, Orchard Road has never let down a devoted shopper. A trip to Orchard Road will help you understand why is Singapore famous. The fact that shopping is one of the most popular things to do in Singapore. Along with shopping centres and malls, Orchard Road is also the location of the National Museum of Singapore and the Singapore Art Museum.
2. Food
With its well-earned reputation as a global city, Singapore is home to flavors for every palate. Singapore's distinctive hawker food culture is equally impressive, with the hawker centers serving up dishes that span Chinese, Malay, and Indian culinary traditions, including chicken rice, fish head curry, rojak, and satay. Unquestionably, eating is a national pastime, and thanks to a variety of things that make Singapore worth travelling are fun events and festivals, tourists can enjoy our passion for food and drink.
3. Safety
Singapore's robust public order and strengthened security are regarded to make it safer than most other nations. The number of natives operating tourist scams is quite minimal, and Singapore also has a very low crime rate. There are no racial or religious tensions there, Its severe regulations, diversity, and security make it a desirable place to live. Using or attempting to use arms while committing a scheduled offence is a capital offence. With ninety-four percent of respondents saying they felt comfortable walking home alone in their neighborhood at night, Singapore is recognized as one of the safest nations in the world.
4. Nightlife
The exciting nightlife in Singapore is not to be missed. There is never a dull moment in the Lion City, home to world-class music festivals, glittering nightclubs, and award-winning martini bars. Singapore's nightlife is quickly growing, with cutting-edge clubs sprouting up everywhere. With more bars, cafes, and restaurants hopping on the craft beer bandwagon, the beer scene is not far behind. Singapore's nightlife is primarily concentrated in and around the city's core. The night time in Singapore offers activities including Night Safari, Singapore Flyer, Cosmic Bowling, Late-Night Movies, and Mini Golfing.
5. Fun activities
One of the best spots for a picnic with family and friends is Marina Barrage as this is one of the popular things of Singapore. You can even fly a kite on the expansive grassy area on the rooftop and bring your four-legged buddy with you. The Singapore Cable Car is one of the best ways to enjoy the Southern Precinct of Singapore's sights, and the Duck tours experience is an hour-long journey on an amphibious vehicle that transports you or take a ferry for an island trip to explore the stunning Singapore islands.