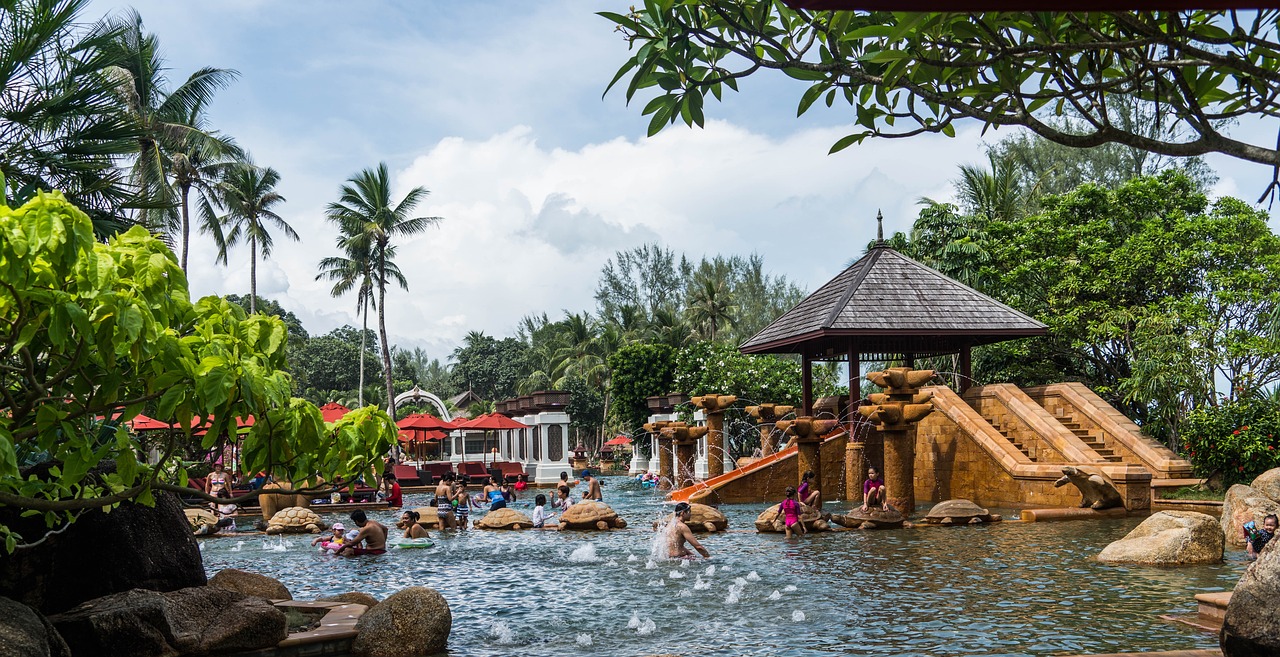 In recent years, as the number of people embracing the life of a digital nomad has increased, Thailand has emerged as a paradise for digital workers and freelancers from around the world. While the allure of this nation starts with its diverse culture, stunning landscapes, and delicious cuisine, it's Thailand's beach resorts that have truly cemented its reputation as a digital nomad haven.
Let's explore why this is the case, and if Thailand could be the perfect destination for you!
Get Connected
When you're working remotely, one of the main concerns for any digital nomad is connectivity. With an unreliable internet connection, you simply can't work. Thailand excels in this regard. The beach resorts in Thailand offer high-speed internet connections. This ensures that you'll be able to work seamlessly from a beachside café or your beachfront villa. You'll also find an abundance of co-working spaces in the area catering to travelling digital nomads. This allows you to meet like-minded professionals!
Affordability and Quality of Life
The cost of living and the quality that you'll get for that cost is something that's very tempting to many of us. Thailand's beach resorts offer a slice of paradise that is actually affordable. Of course, you can decide what level of luxury you'd like, but overall, even high-end resorts in Thailand provide a lower cost of living than many Western countries. This way, you can work less and live more.
Cultural Experiences Beyond Work Hours
Thailand is a beautiful country that's rich in culture and heritage. When you're not working, there's so much to do and see. After a productive work day, you can immerse yourself in the local culture by visiting traditional villages or historic sites. This blend of work and travel-style cultural experiences makes Thailand an unparalleled destination for digital nomads who want to experience the best of both worlds.
Culinary Delights
Thailand is known for having a wide range of delicious food you simply must try! Its beach resorts are no exception. When you're not working, you can indulge in a delicious culinary adventure. Savor the freshest seafood dishes with a view of the sea or enjoy some traditional Thai street food. With an abundance of food markets and local eateries around every corner, you'll be truly spoilt for choice.
Wellness and Relaxation
It's important to have a good balance between work and downtime. For this, Thailand is perfect. Thailand's beach resorts are well known for their world-class spas, retreats, and wellness programs. So, you'll never be short of ways to unwind after a busy day. If a spa break isn't for you, you may prefer simply lounging by the pool.
So, if you're looking to take your job on the road and become a digital nomad, Thailand could be the perfect destination for you. With the ideal blend of work and wellness, this tropical paradise can offer you affordability, inspiring work environments, cultural richness, as well as a strong digital nomad community. So, pack your bags, grab your laptop, and step into paradise.