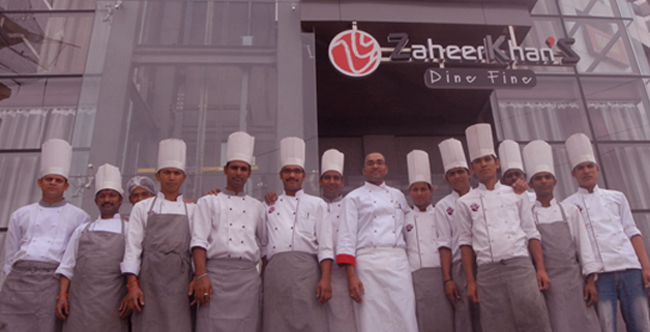 Information on Restaurants in Pune – Zaheer Khans Dine Fine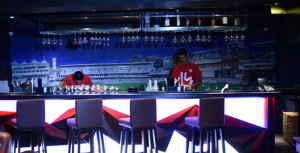 Description : Zaheer Khans Dine Fine  is a huge place with, sports bar situated in the top floor, dine hall on the first and the ground floor has the bistro (Restaurant). Inspite having a vast place the table placed are very few; it's because of this you might have to wait before you are actually seated in a particular table. The ambience is pleasing with soft music played. The wall of it had great quotes of the some famous cricketer. The service of the staff is even better as they are quick and spontaneous with their work, you don't have to wait long for your food, management overall is very good. The food that you should order are, Lasooni Paneer tikka Lazeez, Kadai Murgh , Dal makhani, butter roti and Jeera rice will make your day and please your stomach. They are well cooked, balance flavour, paneer is very soft and well mixed with the ingredients.  Maitai a drink made with lemon juice and almond syrup mixed with white rum was so tasty and yum. But when it comes to quantity then there is where you can give negative marking, as quantity is very less compared to the amount they charge for the food, otherwise nice place to visit.
Phone No: 020 3057 0433 ext 277
Address: S 52 & 54. Phoenix Market City. Viamn Nagar. Pune.
Working Hours: 11AM-3:30 PM. 7:30 PM-11:30Pm. Sunday Brunch: 12PM-4:30PM.