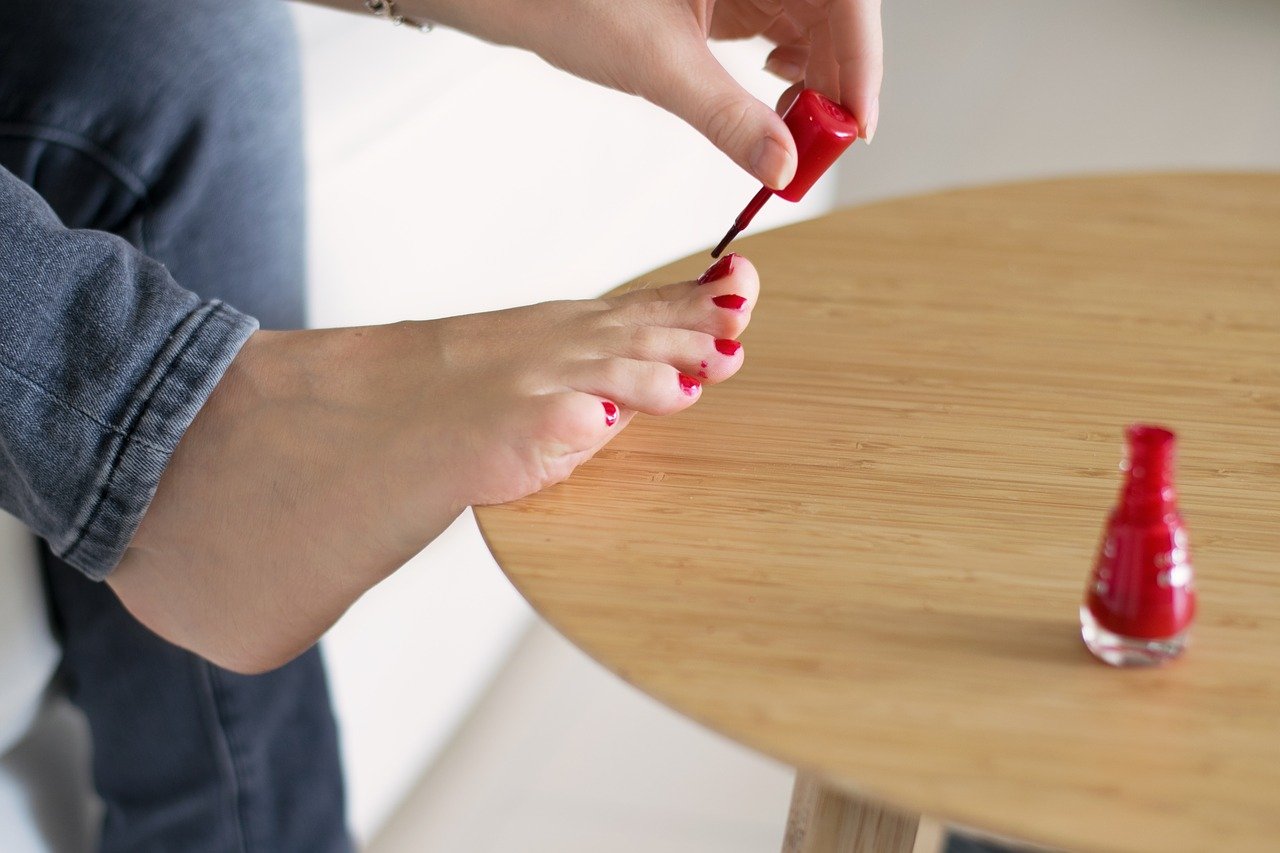 Sometimes our feet can be the most neglected part of our bodies. Although you can get your feet to look prim and proper by giving them a good pedicure every few months, there are some of us who just may not be able to find the time to go to a salon for the same. But that does not mean you cannot slip your feet into those breezy summer sandals or wear socks to cover chipped nail polish, uneven toe nails and rough calluses. So to all the ladies who manage so many aspects of their lives successfully, do not be disheartened when you cannot go to the salon for any reason. Here are some DIY pedicure tips to get your feet looking gorgeous before a date night, cocktail party or an afternoon brunch.
Remove any old nail polish
The first step in doing a DIY pedicure at home by you is to remove any old nail polish from your toe nails. For this, take a cotton pad along with a generous amount of nail polish remover and apply it over your toe nails. Hold it on top of the nail for a few seconds to allow it to break the nail paint before you start swiping. You can use a non acetone nail polish remover which is gentler but the ones containing acetone are more effective in removing any stubborn nail paint.
Soak your feet
Take a tub of lukewarm water and add a scoop of bath salt or Epsom salt along with a tablespoon of honey and submerge your feet in the water for a good 15-20 minutes. Make sure to submerge your feet up till your ankles. You can add a drop of essential oil like lavender along with a few smooth pebbles for a soft massage and spa like effect.
Exfoliate thoroughly
After giving your feet the softening foot bath, take a foot scrub and give your feet a gentle scrub. Use a foot file or pumice stone and start rubbing them over the callused part of your feet. This pedicure step will help you to get rid of any dead cells. Scrub your feet till they feel smooth. If you have a cuticle remover at home then apply over the cuticles, leave them for a few minutes and then use a cuticle pusher to push them back.
Trim toe nails & moisturize
Wash your feet clean after all the scrubbing. Then use nail clippers to cut uneven toe nails. Cut them straight and use nail file to shape the edges and corners properly.  After this step, apply a generous amount of moisturizer to feet, ankle and calves to hydrate the skin after all the scrubbing. Give yourself a gentle massage while applying moisturizer just because you deserve it. Finish by cleaning the surface of your nail with cotton pad soaked in rubbing alcohol to remove any oily layer that could interfere with adherence of the nail paint.
Paint your toe nails pretty
Apply a base coat to your nails. This will act as a barrier between the natural oils from your nails and the nail polish and make your nail paint last longer. If you have toe separators at home then use them or use rolled paper towels between your toes before you apply nail polish so as to avoid smudging. Apply two coats of your favorite nail polish and wait for at least 5 minutes before applying your second coat of nail paint. Use an orange stick to clean any mess around your nails.
Get your feet looking neat and beautiful using these DIY pedicure tips even when you cannot find time to go to the salon.