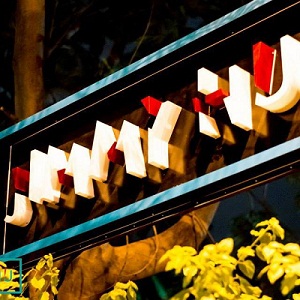 Jimmy Hu Pub Pune was started in the year 2010; this is one of the hot and happening Pubs in Pune. They are opened Monday to Sunday between 5 PM to 11.30 PM. They offer happy hour from 5 PM to 8 PM, between these hours there will be offers on the menu drinks.
They have recently introduced a range of fresh cocktails drinks with natural ingredients and fresh fruits unlike other pubs in Pune that uses artificial flavours and syrups. It is for this reason that Jimmy Hu Pub Pune is one of the favourite among youngsters when it comes to fresh cocktails and other drinks.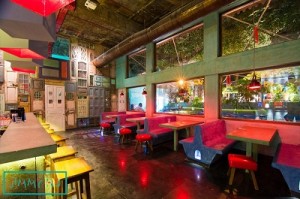 The ambience set up in the bar is breathtaking and it compliments Jimmy Hu Pub Pune. The place offers varieties of food which you can keep munching as they have focused mainly on the items which people prefer to have during their drink. Some of the favourite delicacies include Shanghai Chat, Fuyong and Jimmy Hu wraps.
Awesome starters and drinks at Jimmy Hu Pub Pune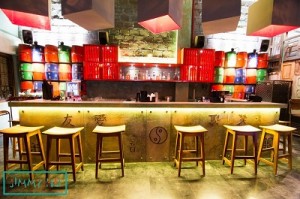 The pub has a large screen and this becomes the attraction during any match. Apart from Happy Hours, there are other offers provided by Jimmy Hu Pub Pune like Jimmy's Oriental Brunch and can be enquired before visit. Chinese and thai food is also one of the speciality of this pub, however, there is some scope for improvement in the quality of the food.
Jimmy Hu is definitely a best hangout place in Pune with friends to sit with their favourite drink for chit chat. The average cost for two people here is about Rs 1200 to Rs 1500 for meals. Also, this pub is located in the most happening place in Pune, i.e  Koregaon Park which is easily accessible to all areas.
Overall, Jimmy Hu Pub Pune reviews have been moderate and it adds flavor to the list of best pubs in Pune. It can be one of your options for hangout with family or for a date as well.
Address: Jimmy Hu, 390 Sanskriti Complex, Lane No 7, Koregaon Park, Pune 411008
Phone: 020 41526686