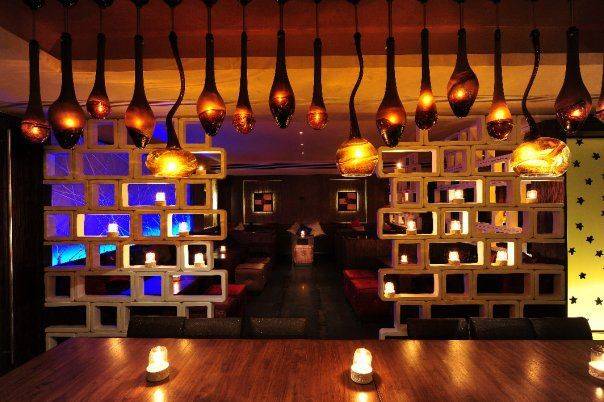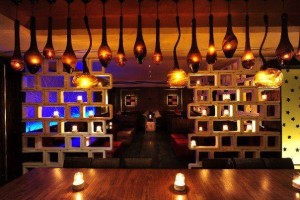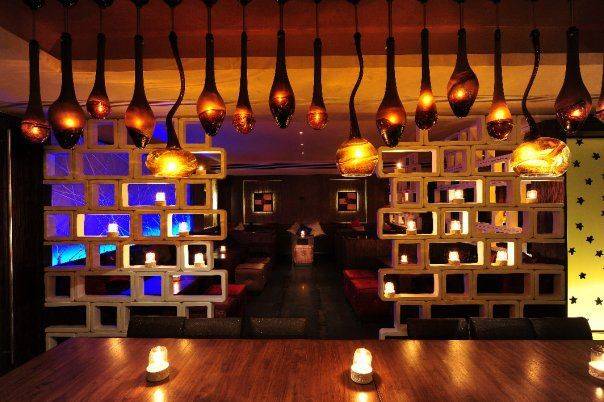 Elevate lounge bar Pune is a smart lounge. It is a one of the most vibrant pubs in Pimple Saudagar, Pune with great ambience.
Elevate lounge bar Pune has very impressive ambience with contemporary looks. The entrance of the pub is quite snazzy and dramatic. The floor at the entrance illuminates as soon as you step on it, it makes you feel like you are walking on the red carpet. Décor is very glitzy and flashy. The lounge is all lighted in red, purple and yellow.  The seating is not very comfortable at times though.
It has a huge bar which is lit in yellowish-green. They have a amazing sound system and have really good tracks on their playlist. One can even watch matches on the screen. Valet parking is also available here.
North Indian and Chinese are the cuisines served by Elevate lounge bar Pune. Chinese preparations are far better than the Indian ones. They offer unique combos which are not very heavy. The servers are attentive and polite. The Bartenders are proficient and make excellent cocktails and mocktails.
Enjoy chitchat with drinks at Elevate lounge bar Pune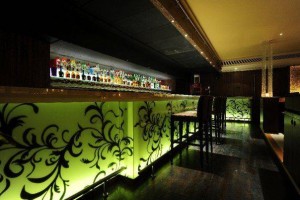 In a nutshell, Elevate lounge bar Pune has great ambience, good music, delicious food, amazing cocktails and mocktails, valet parking and prompt service which make it the best bars in Pune. This Pune's Pub is a very good place to hangout with friends or to through parties.
Elevate lounge is open all seven days from 07:00 PM in morning to 12:00 AM in night so, it is a great place to enjoy nightlife in Pune. One should go early on the weekends as it gets very crowded. The cost for meal for two is approx Rs. 1600 with alcohol. Stags are also allowed in this pub.
Address – 1, Rainbow Plaza, Ground Floor, Rahatani Road, Near Shivar Garden, Pimple Saudagar, North, Pune
Phone Number – 020-27206442