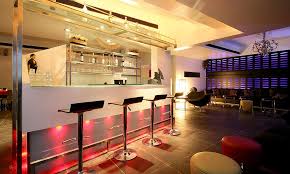 One Lounge Bar Pune is a resto-bar lounge in Koregaon Park which is a serene location. When it comes to partying 1 Lounge Bar Pune is just the right place to go as it is one of the late night pubs in Pune.
One Lounge Bar Pune has an irresistible ambience. The outdoor area is surrounded by palm trees and has a bar area of 40 feet. Hydraulic stage keeps one entertained. Its outdoor ambience makes it one of the best pubs for couples in Pune.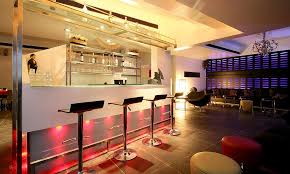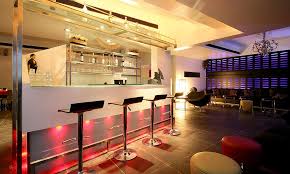 Along with this, it has an indoor restaurant cum lounge which has a seating space of 200 people. Many live performances keep on happening here as they call different bands to perform. Bombay Rockers recently performed at this place.
Chill out at One Lounge Bar Pune
Sophistication is on their menu. European and North Indian food is served in One Lounge Bar Pune. The dishes they serve have subtle flavor and great aroma. They have smoothies, soft drinks, juices, cocktails and mocktails  all are on their drinks menu. Must try mocktails are Fruit Punch and Blue Lagoon. The staff here is extremely attentive and courteous.
In a nutshell, this place comes in the category of best pubs in Pune due to its mesmerizing outdoor ambience, subtle food flavor, hydraulic stage, amazing mocktails and prompt service. 1 Lounge Bar Pune is counted among the most happening and energetic pubs for hangout in Pune.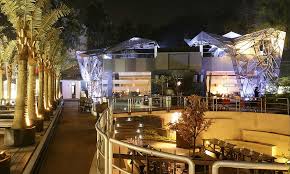 One Lounge Bar Pune is open all seven days in a week from 7:00 PM to 12:30 AM which makes it come in the category of late night pubs in Pune. Currently on Monday's, Tuesday's and Thursday's the drinks are available at Rs. 99 only. The cost for meal for two is Approximately Rs. 2000 with alcohol.
Overall, One Lounge Bar Pune Reviews have been positive considering the services, ambience and a place offered for hangout in Pune.
Address – 81/1, KP Annexe, Mundhwa Road, Mundhwa, Pune 411036
Phone – 020 30189718