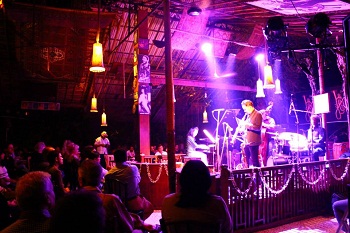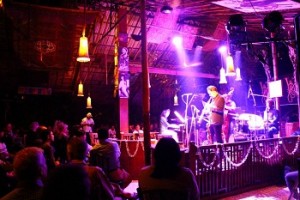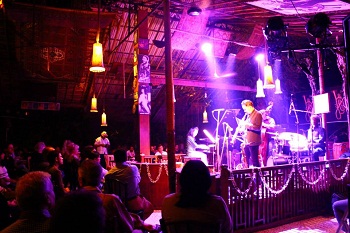 Shisha Jazz Cafe Pune is one of the pubs which have outside seating with great ambience inside which is informal and trendy in nature. Shisha Jazz is counted as one among the best hookah bars in Pune. The place is designed with a seating of 200 in the main area. The cuisines here are quite famous comprising of multi-cuisine and other cuisines such as Iranian, continental and Indian delicacies.
Spending an evening in Shisha Jazz Cafe Pune is like having a yummy desert after a delicious meal. If you feel lazy and want to spend some time with yourself then this is the only cafe where you will find a low music, hookah smoke and corner where no one disturbs you. Shisha Jazz Cafe Pune is one such place in Pune where you get an option to hangout alone as well as in a group of friends.
Spend an evening at the best hookah bars in Pune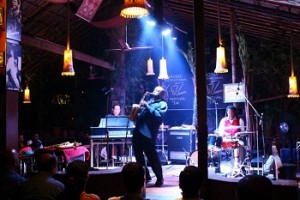 The rooftop dining area is made artistic and gives the feel of sitting under nature. Also, Shisha Jazz Cafe Pune is an ideal place for dating in Pune as the seating arrangements with perfect lighting makes it ideal for couples for some intimate time together.
The interior of this café is one of the major breathtaking features which makes you feel sporty and also at the same time comfortable over the drinks.
It is also an ideal place to bring along family members and spending quality time together. This place is open on all days from 10:00 AM to 11:30 PM and the price for 2 here is approximately Rs.1500 for meals.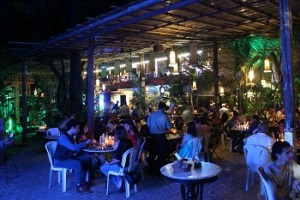 Overall, Shisha Jazz Cafe Pune reviews have been outstanding, considering the overall features of the pub in Pune and customer satisfaction. The quality of food, options for various delicacies, starters, beverages, hookah are some of the major attraction of this place and one of the best hangout places in Pune.
Address: Shisha Jazz Café, 35/36, Gorpadi, Koregaon Park Road 1, Near ABC Farms, Pune 411001
Phone: 020 – 26880050