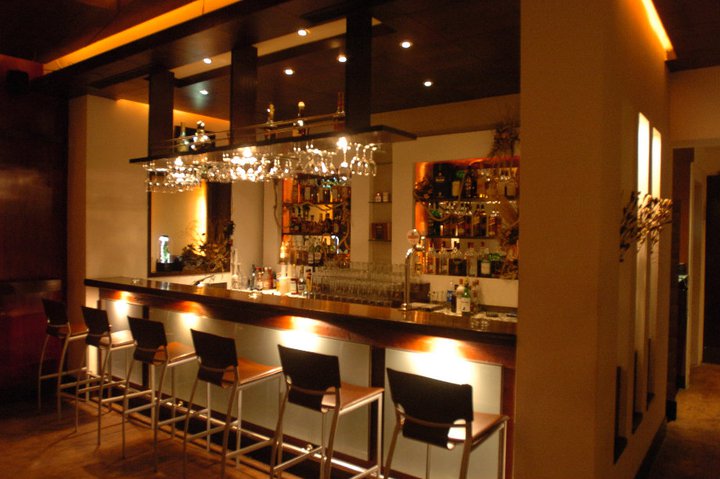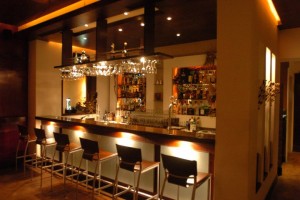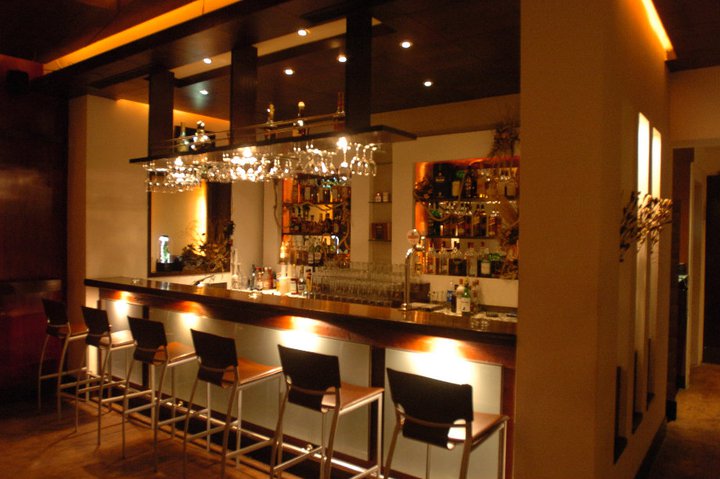 Leather Lounge Pub Pune has brought lounge culture to the city Pune. It is one of the hangout places in Pune where you can enjoy drinks and chitchat with music.
It has comfy leather sofas and cubicles. Leather Lounge Pub Pune has red, white and brown interiors which look trendy. The place is mostly very dingy and dark as there are blue lights all over which makes the visibility quite low. On the projector matches are screened quite often. The restaurant is upstairs. It is not a place to visit with girls as the crowd is not very classy.
Hangout at Leather Lounge Pub Pune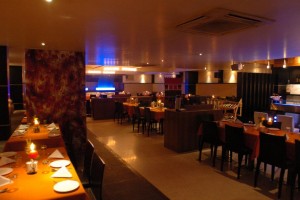 It is a discotheque in Pune with bar so that one can enjoy the DJ with drinks. The bar is lighted well and is well-stocked with liquor. They play less of Bollywood songs, they play a lot of African music so, many black people visit this place.
Leather Lounge Pub Pune serves Chinese, North Indian and Finger Food. The bartenders make excellent cocktails like Long Island Iced Tea, Blue Lagoon, Loose Goos, etc. The food is not very appetizing. The liquor is quite expensive as it matches the prices of a five star hotel. The service is very poor and the servers might end up arguing with you. There is scope for customer service improvement.
In a nutshell, Leather Bar Pune reviews are very poor and negative keeping in mind its low customer satisfaction, poor service, crowd, poor ambience and bad music.
Wednesday's to Sunday's the couple entry is for Rs. 500 and for the stags it is Rs. 600. The cost for meal for two is approx Rs. 1500. Leather Lounge Pub Pune is open all seven days from 10:00 AM in morning in night 4:00 AM so, it is one of the late night pubs in Pune.
Address – 320/321, Amba Commercial Complex, Opposite Wonderland, MG Road, Camp, Pune, Maharashtra 411001
Phone Number – 098810 67072