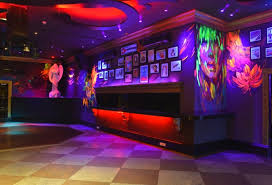 Kue bar at Westin is one of the most glamorous bars in Pune with its high ceilings and cubical glass cubes suspended from the ceiling. This trendy place is designed with a 55 seating capacity in the main area and one of the top hangout places in Pune. The ambience of the place is set right with commercial and hip-hop music with perfect lighting for hangout and party in Pune.
The Kue Bar Pune is favourite among youngsters and oldies and is also visited by some of the known faces in and around Pune. Award winning bartender Sachin Gowda makes the cocktail concoctions which are always worth a try and will make you merry. The seafood dishes at the bar, grilled to perfection and doused with exotic ingredients are a perfect combination with the fiery cocktails.
In addition to having been known to be one of the best Pubs in Pune, Kue Bar Pune is also regarded as one of the best disc in Pune with the perfect dance floor set with amazing music. It's a hot and happening place for those who love to party and hangout. It is one of the best places to go to with friends and unwind from the hectic schedule.
Feel the glamour at Kue Bar Pune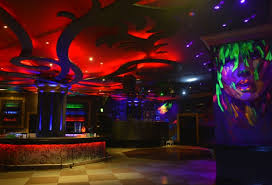 Kue Bar Pune is one of the best night spots in Pune and remains open late night, hence security for people is provided by well trained bouncers all around. This place adds an alcoholic flavor to the nightlife in Pune and due to well managed security, only decent crowd is entertained inside the Dance floor area.
The entrance of the Kue bar Pune is aesthetic with waterfall and inside it is glamorous. You might need to make your booking in advance if it is a Saturday considering huge crowd gathering. If you are planning for a ladies night gathering in Pune, this is one of the best places for party and hangout in Pune where bouncers ensure no mishaps.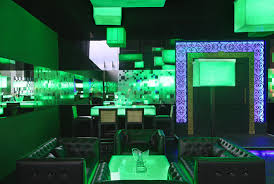 Overall, Kue Bar Pune Reviews have been good considering the high quality standards, ambience, and of course the brand of Westin Pune, being one of the five star hotels in Pune. This place is open from Wednesday to Saturday, from 9.00 PM to 2:45 AM. The price for two people is approximately Rs 3000 for meals.
Address: KUE BAR, 36/3B Mundhwa road, Koregaon park annexe, Pune-411001
Phone: 020 6721 0000