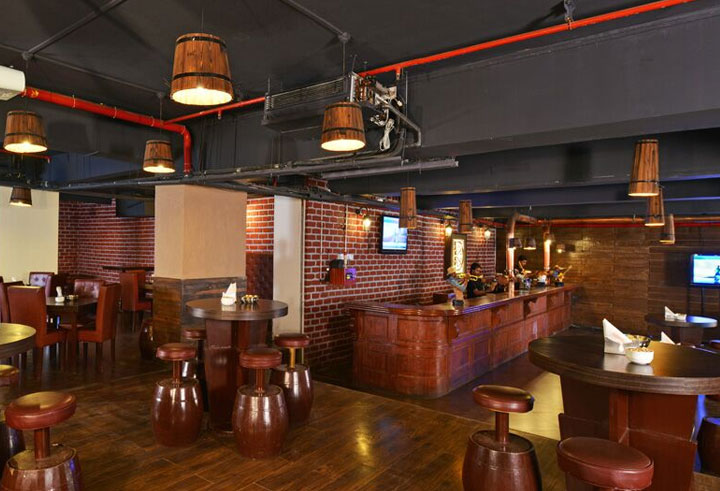 The 1st Brewhouse Pub Pune is the first microbrewery of Pune. It is a famous lounge and pub at Corinthians Resort & Club which is the best 5 star resort and club in Pune.
The minute one enters The 1st Brewhouse Pub Pune, the aroma of freshly prepared beer gets stuck in the mind. The ambience of the lounge has a European aura with wooden interiors, barrel-shaped stools, multi-colored walls and beautiful lighting. One can either sit outside or inside. Inside there is a pool table for some entertainment. One should sit outside and enjoy the pleasant weather.
The 1st Brewhouse Pub Pune has good collection of musical tracks on its playlist and gives good reason to step on its dance floor so; it is one of the good places to visit Pune in night.
Fresh beer at The 1st Brewhouse Pub Pune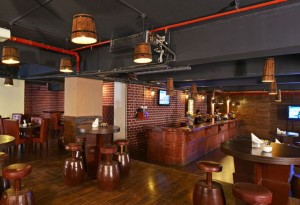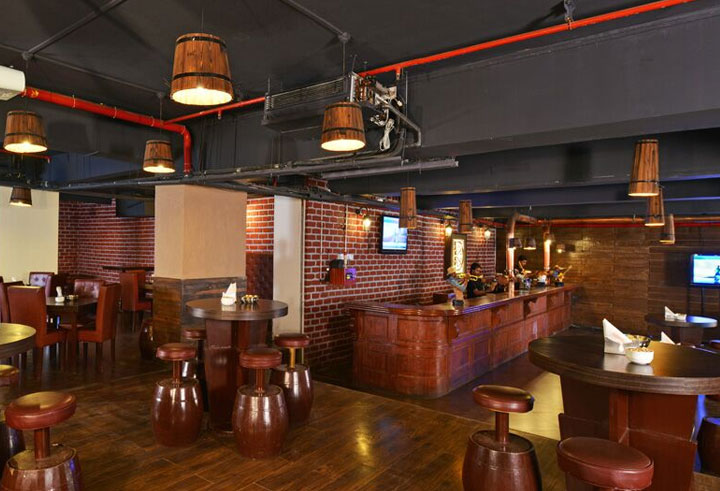 The 1st Brewhouse Bar Kondhwa offers a wonderful blend of world cuisines and beverages. They have different flavors of beers which is brewed in a old fashioned manner under the supervision of German brew master. The menu has a wide range of Indian and Continental starters. Here food is not the king; it's the beer which takes all the attention. Apple cider is must try here. The service is always on time.
1st Brewhouse Bar is one of the late night restaurants in Pune as it is a lounge in Corinthians Resort & Club so one can stay there for a night. 1st Brewhouse Pub Pune reviews are quite good and positive considering customer satisfaction and is one of the amazing nightout places in Pune.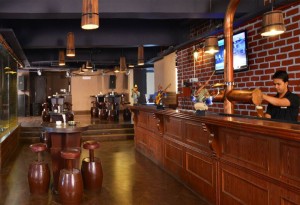 Happy hours start from 12 pm to 5 pm so, at this time the food and beer is served at half of its price and after 5 pm till 8 pm one can get a discount of 25%.Also there is ladies night on Thursday's, DJ night on Saturday's and Live band performance on Sunday's. The cost for meal for two is approx Rs. 2000 with alcohol.
Address – The Corinthians Resort & Club, Nyati County, NIBM Annexe, South Pune, Maharashtra – 411060
Phone Number – 020 30189660