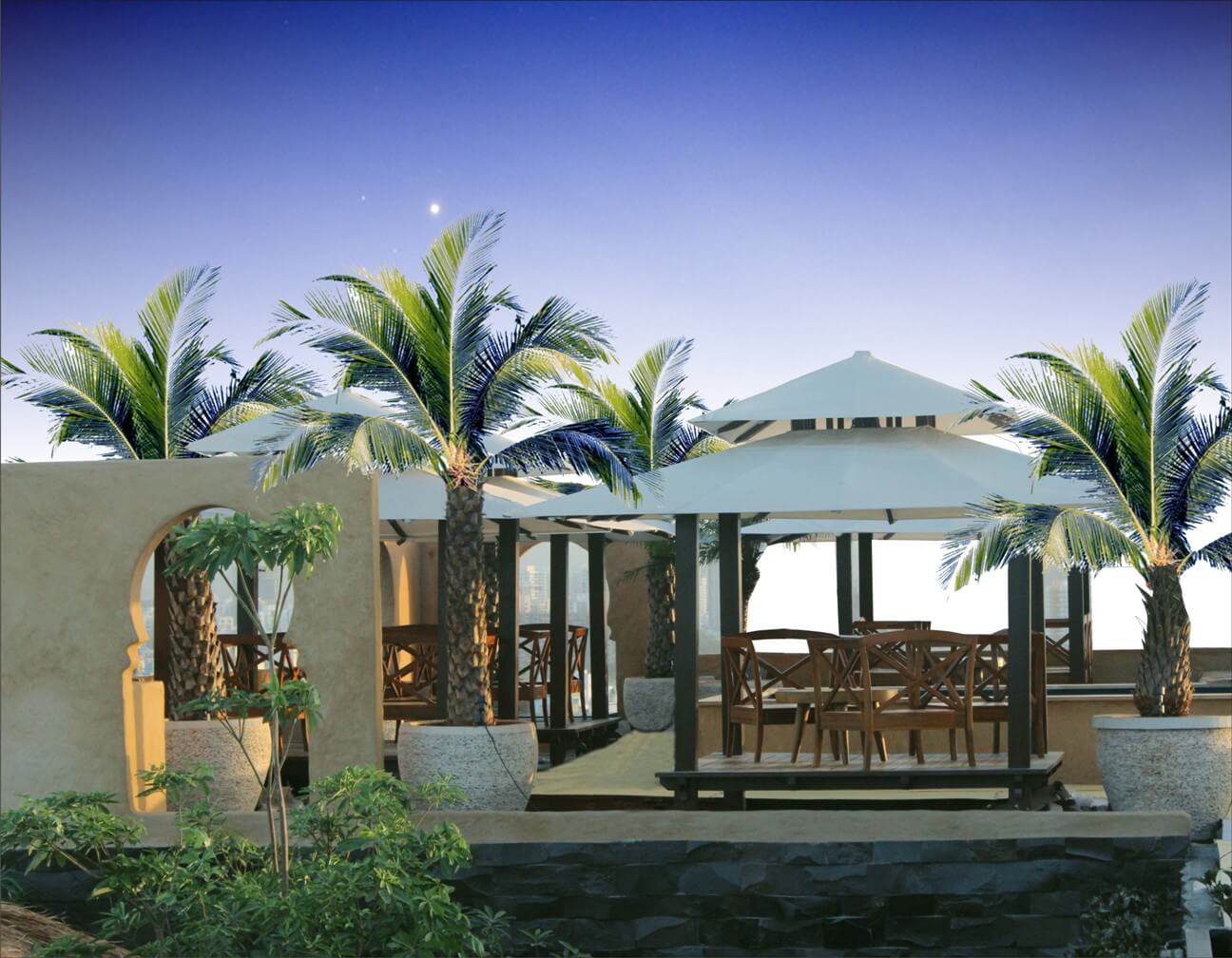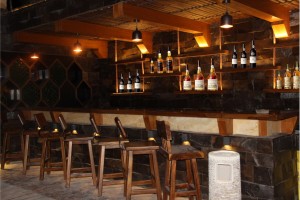 18 Degrees disc lounge in Pune is a multi-level lounge and restaurant which is on the top floors of Spot 18 Mall in Pimple Saudagar, Pune. This is a one stop shop which has dedicated spaces for people who just want to dine, dance or catch hold of a drink. It provides amazing view from the rooftop and can be one of the best places for party in Pune.
18 Degrees disc lounge Pune is on the eighth and ninth floor and covers 8,000 sq ft. Under the same roof it has three theme restaurants – Beehive Greens, Beehive Lounge and Breeze Arabia.
Late night party at 18 degrees disc lounge rooftop bar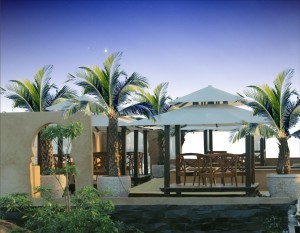 The décor of Beehive Greens is inspired from Bali, Indonesia. One can also chill on "Jhulas" placed there and can overlook at the vast greenery. The palm trees, array of canopies and small fountains add more to the ambience.
The lounge is in closed space with a dance floor. The in house DJ will definitely make you step on the floor as it is the best disco in Pimple Saudagar, Pune. There are two private dining areas which can easily accommodate about 10 and 25 people each.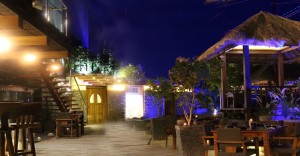 The Breeze Arabia is a roof top multi-cuisine restaurant. Arabian, Mediterranean and Continental are the cuisines offered by it. This place is decorated with wooden- frames, artifacts, sit-outs, beautiful lights, and green zones.
The bar menu is quite detailed which has a variety of the finest spirits and a long list of cocktails. It took about three months to finalize the bar menu by their team. The kitchen's focuses more on easy finger food. Also the three restaurants have their own menu. The service is quite good.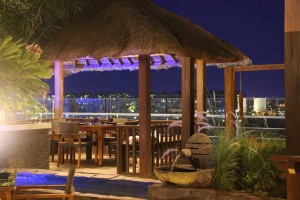 18 Degrees disc lounge in Pune is definitely a good place to hangout in night. In a nutshell; it is bunch of a rooftop, lounge and fine dining which is all rolled in one place making it best pubs with disc in Pimple Saudagar,Pune.
18 Degrees is open all seven days in a week from 12 noon to 12:00 midnight and happy hours start from 12 noon and end by 7PM. The cost for meal for two is Approx Rs. 2000 with alcohol.
Address – 8th & 9th Floor, Spot 18 Mall, Pimple Saudagar, Pune 411017
Phone Number – 020 30189691