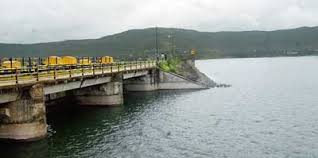 Information on Picnic spots near Pune – Kasarsai Dam
Place description :
If it is searching for some picnic spots near Pune, then Kasarsai dam is your absolutely best choice. Kasarsai Dam is just 8 Kms from Hinjewadi (Rajiv Gandhi IT Park).  The sunset from this point is a spectacular view. Swimming is also safe here and tourists are often seen to have picnics in the calm vicinity. Although it is a small dam, but it is a very refreshing place, especially after a hectic week, for a quick short trip and a nice idea if looking for Pune picnic spots.
Kasar Sai Dam is a part of the Kusgaon Lake. The lake by itself is a treasure house of beauty. It creates a very nice ambience for all people to enjoy. The lake is surrounded by trees and in the distance one could see the mountains. People come here with family and friends to spend a really nice day in the company of loved ones and treasured among one day picnic spot in Pune.
Away from the maddening city rush, Kasarsai Dam is one of the main picnic sports near Pune. One could just pack a picnic hamper and go out there, spread out and have a blast. Or one could even go for a short while. Its easy distance makes it possible for people to go there to clear their heads and get refreshed.
It is chiefly one of the one day picnic spots near Pune. It is possible to go to Kasarsai dam on a weekday when the crowds are relatively lesser and one could just sit in peace or enjoy a bit of swimming. But it is mostly visited as a part of the weekend picnic spots near Pune. There are plenty of people heading out there during weekends and it creates a very lively atmosphere for everyone to have fun in.
Attractions:
KasarSai Dam is a pretty small dam with two gates. It is not extremely deep but one must exercise caution. The waters are good for swimming. The dam is a part of the Kusgaon Lake.
The Kasarsai dam is renowned for being a picnic place for families and people from the city of Pune, where they can just escape the city rush and have a relaxing time with their loved ones.
Distance From Pune : 34 Kms
Attraction: Dam,picnic place
Restaurants: Mezza 9, Ghar ka Khana, Tamanna Restaurants
Medical facilities near by: Sai Seva nursing home, Apple hospital,  Hinjewadi hospital
Route description: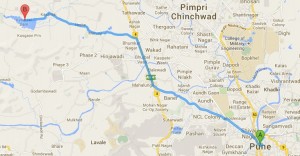 Emergency contact : Hinjewadi Police Station: (020) 22934622