Information on Radhanagari Wildlife Sanctuary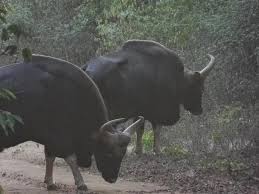 Place Description:
Radhanagari is a town which is located on the Bhogawati River near the Radhanagari Dam and the famous Radhanagari wildlife Sanctuary. The sanctuary is also renowned as the "Bison Sanctuary" due to the abundance of bisons in the sanctuary. The area in which it is situated is the Kolhapur district of Maharashtra. It is also located at the southern end of the Western Ghats and the Sahyadri Hills. It was officially the first wildlife sanctuary to be declared in Maharashtra, in 1958. It was then named Dajipur Wildlife Sanctuary.
Radhanagari wildlife Sanctuary sanctuary is home to many endangered species. There are about 425 species of plant in this sanctuary some of which are Hirda, Jambha, Nana, Ain, Kinjal, Amba, Bhoma, Kumbha, Awala, Bibba. It also contains 47 different species of mammals, 264 species of birds, 66 different species of butterflies and 59 species of reptiles. Some of the common mammals found here include Barking deer, Sambar, Sloth bear, Mouse deer and giant squirrels.  The Radhanagri town takes care that the sanctuary is well maintained and the animals are protected at every cost.
Radhanagri wildlife animal sanctuary is a perfect place to visit by animal lovers and people who wish to explore the wildlife of the area. Tourists can enjoy the flora and fauna of the region while staying at the hotels or lodges in the vicinity. The Bison Nature Club take care of all trips to the sanctuary and can arrange for group tours, study tours, family tours, nature trail, jungle safari, and adventure camps for all tourists.
The Dajipur Wildlife Sanctuary is famous for its Indian Gaur (bison). Radhanagari wildlife sanctuary, now declared a natural heritage Center by UNESCO, is also famous for its Radhanagari Dam, Shahu Sagar Dam, Rautwadi fall, Tulshi Dam, Ph0nda Ghat, and Adamapur. It is highly recommended to visit these tourist places and witness the scenic beauty that these places have to offer.
Places to visit in & around Radhanagari :
Dajipur Wildlife Sanctuary is the chief attraction for tourists in the area and is a perfect location for a short trip.
Radhanagri Dam, Tulshi Dam and Shahu Sagar Dam are beautiful places to view the majestic man made creations in the region.
Rautwadi Fall is a gorgeous waterfall that can be enjoyed by one and all and is a must see for tourists.
Phonda Ghat is a part of the glorious Western Ghats and is a great place to enjoy the mountain air and unravel the mysteries of nature.
Adamapur
Distance from Pune: 278 km
Attraction: Radhanagari wildlife sanctuary
Restaurants and Hotels: Hotel Raysons Regency, Hotel Yovraj, Hotel Woodland, Hotel Sham Suman.
Medical facilities near By: Govt. Hospital, Radhanagari, Maharashtra 416212, India. Civil hospital, Gramin Rungnalay Road, Gargoti, Maharashtra 416209, India.
Route Description: Map will be helpful: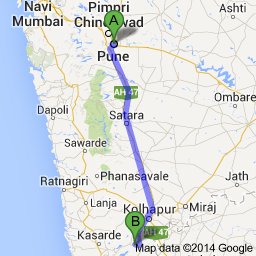 Emergency Contact: Nearest police station- Murgud police station, Bazaar Road, Murgud, Maharashtra 416219